Case study: Child language project
Aliya Zhaksybek

University of Victoria
Abstract
The following report analyzes English child speech from a video (Sims, 2014) and consists of the following three sections: phonetics and phonology; vocabulary and morphology; as well as syntax, pragmatics, and sociolinguistics. The transcription of the video in both IPA and English is included in the Appendix for reference. The purpose of this report is to simply analyze English child speech to gain experience for further child speech analyses and therefore no predictions or research questions are present.
Keywords: Child language; child speech; case study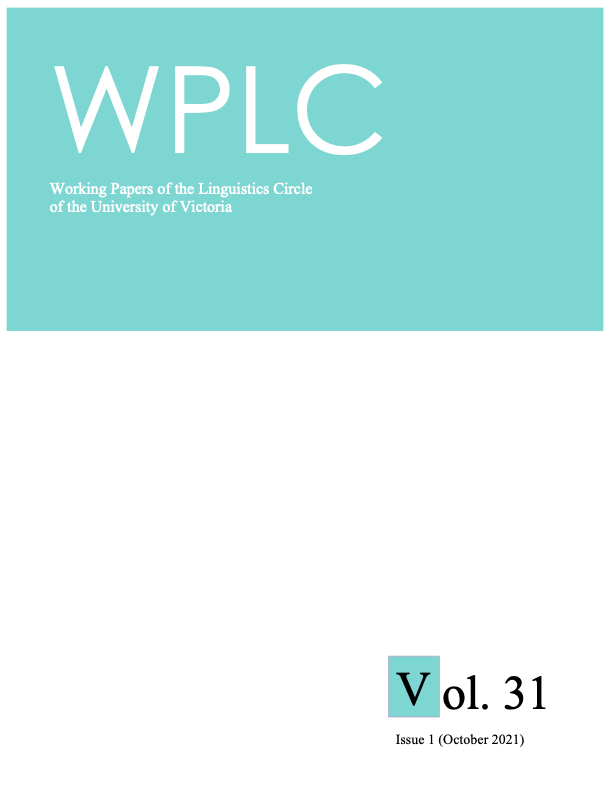 Copyright (c) 2021 Aliya Zhaksybek
This work is licensed under a Creative Commons Attribution-NonCommercial 4.0 International License.
All rights are retained by submitting authors. If you are an author of a previously print only paper and wish to have the digital version removed please contact the journal at wplc@uvic.ca.