Invitation to support reawakening pentl'ach
Journal Manager

University of Victoria

Mat Andreatta

Sarah Kell

Sarah Quinn

Bill Recalma

Jessie Recalma

Lisa Recalma

Michael Recalma

Suzanne Urbanczyk
Abstract
The last fluent speaker of pentl'ach passed away in the 1940's, and recent work has been undertaken by pentl'ach descendants to reawaken the language. This paper discusses how the reawakening pentl'ach team invited participants in LING 431/531 (Researching) Community-based initiatives in language revitalization, to develop projects to support their work.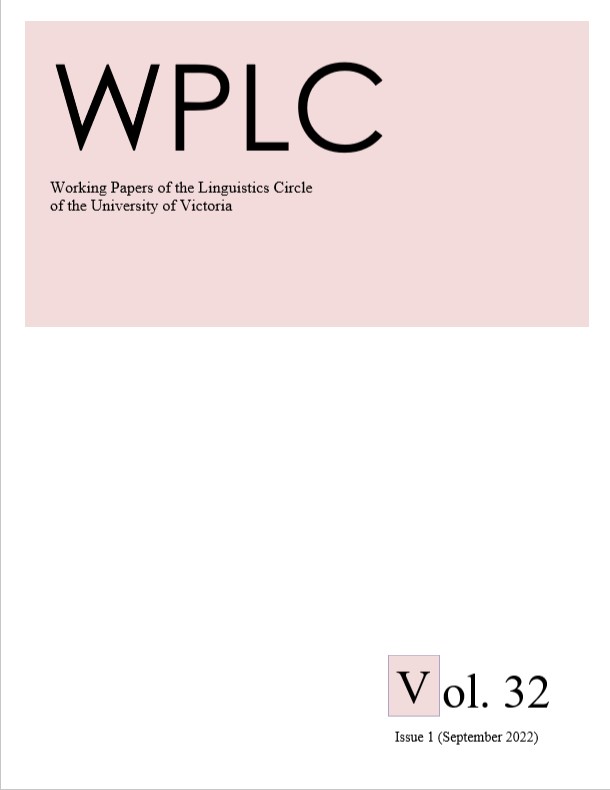 Copyright (c) 2022 Mat Andreatta, Sarah Kell, Sarah Quinn, Bill Recalma, Jessie Recalma, Lisa Recalma, Michael Recalma, and Suzanne Urbanczyk
This work is licensed under a Creative Commons Attribution-NonCommercial 4.0 International License.
All rights are retained by submitting authors. If you are an author of a previously print only paper and wish to have the digital version removed please contact the journal at wplc@uvic.ca.