Indigeneity, Sovereignty, Anarchy: A Dialog With Many Voices
Abstract
Gord Hill is a member of the Kwakwa̱ka̱'wakw nation. In addition to numerous zines and articles, Hill is author of three widely-read illustrated histories: The Antifa Comic Book: 100 Years of Fascism and Antifa Movements (2018); The Anti-Capitalist Comic Book: From the WTO to G20 (2012); and 500 Years of Resistance Comic Book (2010; revised and expanded ed., 2021). He maintains the Warrior Publications website -- warriorpublications.wordpress.com – "to promote warrior culture, fighting spirit, and resistance movements."
Allan Antliff is Professor of Art History and Visual Studies at the University of Victoria. He is author of Anarchist Modernism: Art, Politics, and the First American Avant-Garde (2001), Anarchy and Art from the Paris Commune to the fall of the Berlin Wall (2007), and Joseph Beuys (2014). Antliff is also editor of Only a Beginning: An Anarchist Anthology (2004) and Director of the University of Victoria's Anarchist Archive. In addition to serving as editor of ADCS, he is art editor for the interdisciplinary U.K.-based journal, Anarchist Studies.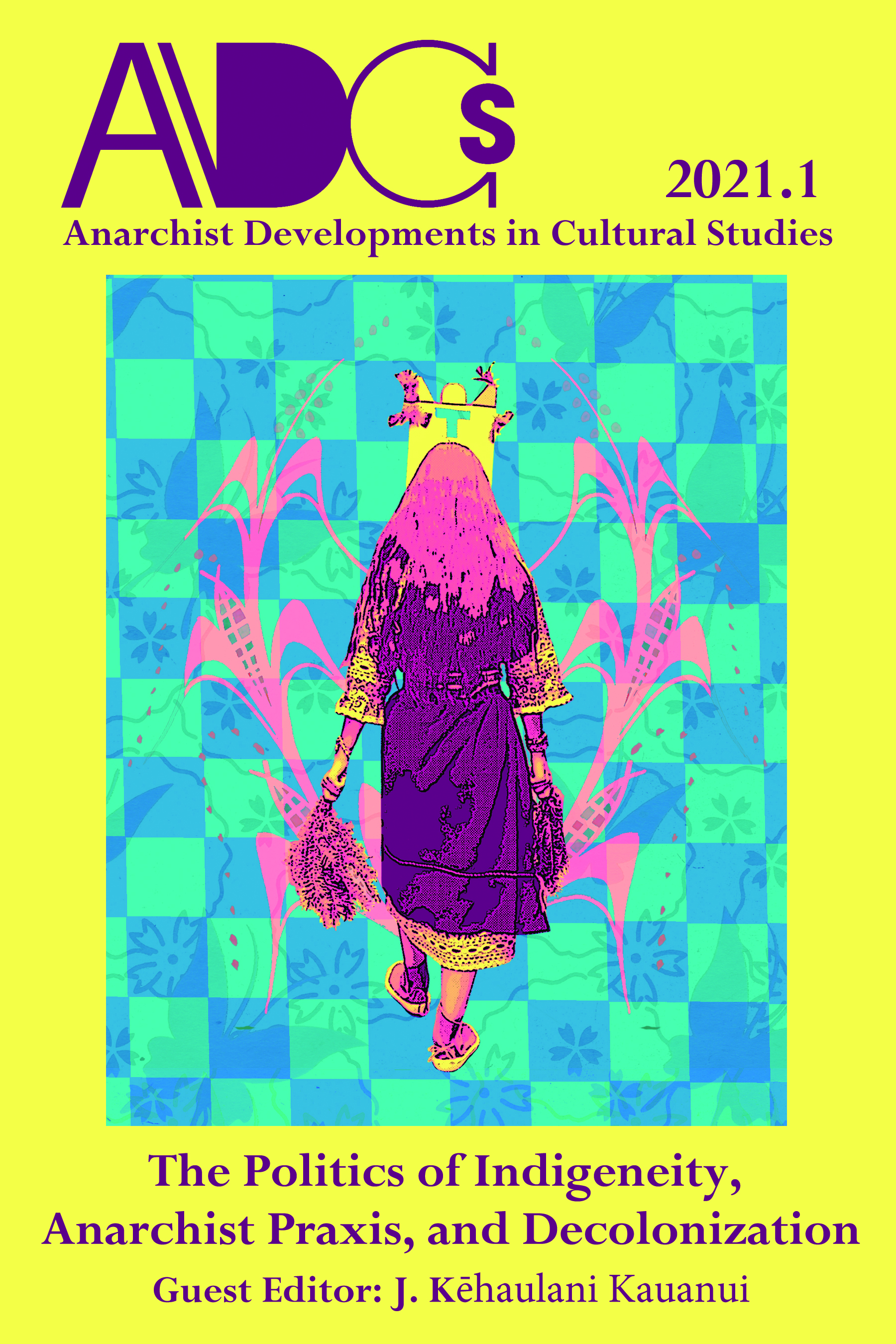 Copyright (c) 2021 Journal Manager; Gord Hill, Allan Antliff
This work is licensed under a Creative Commons Attribution 4.0 International License.
Material published by Anarchist Developments in Cultural Studies is under the Attribution-Noncommercial-Share Alike-3.0 unported creative commons copyright license found here. As such, users are free to share (copy, distribute and transmit the work) and/or remix (to adapt the work), under the following conditions:
Users must attribute the work in the manner specified by the author or licensor (but not in any way that suggests that they endorse you or your use of the work).
You may not use this work for commercial purposes.
If you alter, transform, or build upon this work, you may distribute the resulting work only under the same or similar license to this one.
With the understanding that:
Any of the above conditions can be waived if you get permission from the copyright holder.
Where the work or any of its elements is in the public domain under applicable law, that status is in no way affected by the license.
In no way are any of the following rights affected by the license: (1) your fair dealing or fair use rights, or other applicable copyright exceptions and limitations; (2) the author's moral rights; (3) rights other persons may have either in the work itself or in how the work is used such as publicity or privacy rights.
For any reuse or distribution, you must make clear to others the license terms of this work.