Anarchisms Otherwise: Pedagogies of Anarco-Indigenous Feminist Critique
Abstract
Macarena Gómez-Barris is a scholar and writer who works at the intersections of art, environment, feminist-cuir politics, and decolonial theory and praxis. She is the author of four books, Where Memory Dwells: Culture and State Violence in Chile (2009), The Extractive Zone: Social Ecologies and Decolonial Perspectives (2017), Beyond the Pink Tide: Art and Political Undercurrents in the Américas (2018), and Towards a Sociology of a Trace (2010, with Herman Gray). She is completing a new book on the colonial Anthropocene, At the Sea's Edge: Liquidity Beyond Colonial Extinction (Forthcoming Duke University Press 2022). She is Founding Director of the Global South Center (see globalsouthcenter.org), and Chairperson of Department of Social Science and Cultural Studies at Pratt Institute, Brooklyn. Macarena was a Fulbright fellow in 2014-2015 at the Sociology and Gender Department in FLACSO Ecuador, Quito. She is co-editor with Diana Taylor of Dissident Acts, a Duke University Press series.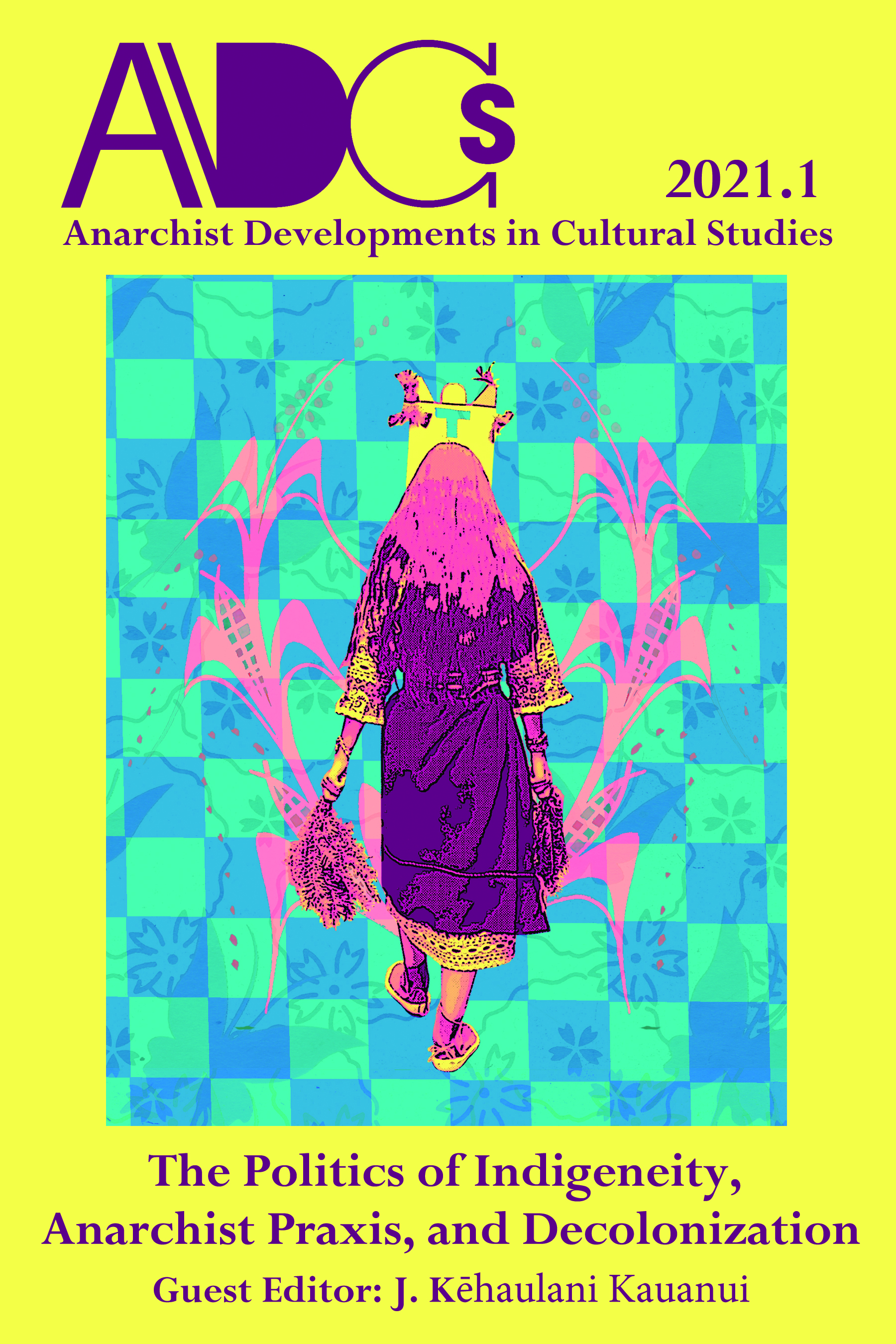 Copyright (c) 2021 Journal Manager; Macarena Gómez-Barris
This work is licensed under a Creative Commons Attribution 4.0 International License.
Material published by Anarchist Developments in Cultural Studies is under the Attribution-Noncommercial-Share Alike-3.0 unported creative commons copyright license found here. As such, users are free to share (copy, distribute and transmit the work) and/or remix (to adapt the work), under the following conditions:
Users must attribute the work in the manner specified by the author or licensor (but not in any way that suggests that they endorse you or your use of the work).
You may not use this work for commercial purposes.
If you alter, transform, or build upon this work, you may distribute the resulting work only under the same or similar license to this one.
With the understanding that:
Any of the above conditions can be waived if you get permission from the copyright holder.
Where the work or any of its elements is in the public domain under applicable law, that status is in no way affected by the license.
In no way are any of the following rights affected by the license: (1) your fair dealing or fair use rights, or other applicable copyright exceptions and limitations; (2) the author's moral rights; (3) rights other persons may have either in the work itself or in how the work is used such as publicity or privacy rights.
For any reuse or distribution, you must make clear to others the license terms of this work.