The Filipino as Libertarian Contemporary Implications of Anarchism
Journal Manager

Charles J-H MacDonald
Abstract
Charles J-H MacDonald is senior fellow emeritus, National Center for Scientific Research (CNRS), Université d'Aix-Marseille, Faculté de Médecine Secteur Nord, CS80011 – Bat A, Bd Pierre Dramard, 13344 Marseille Cedex 15, France. He has done extensive fieldwork with the Palawan indigenous community in the southern Philippines as well as with the Raglai culture and society of southern Vietnam and has published extensively on Palawan ethnography and on various other topics. Recent publications include Uncultural Behavior: An Anthropological Investigation of Suicide in the Southern Philippines (2007); an edited volume on naming systems; and several papers relating to anarchic, egalitarian, and open-aggregated organizations. This article is reprinted with permission from Philippine Studies: Historical and Ethnoraphic Viewpoints vol. 61 no. 4 (2013): 413–36.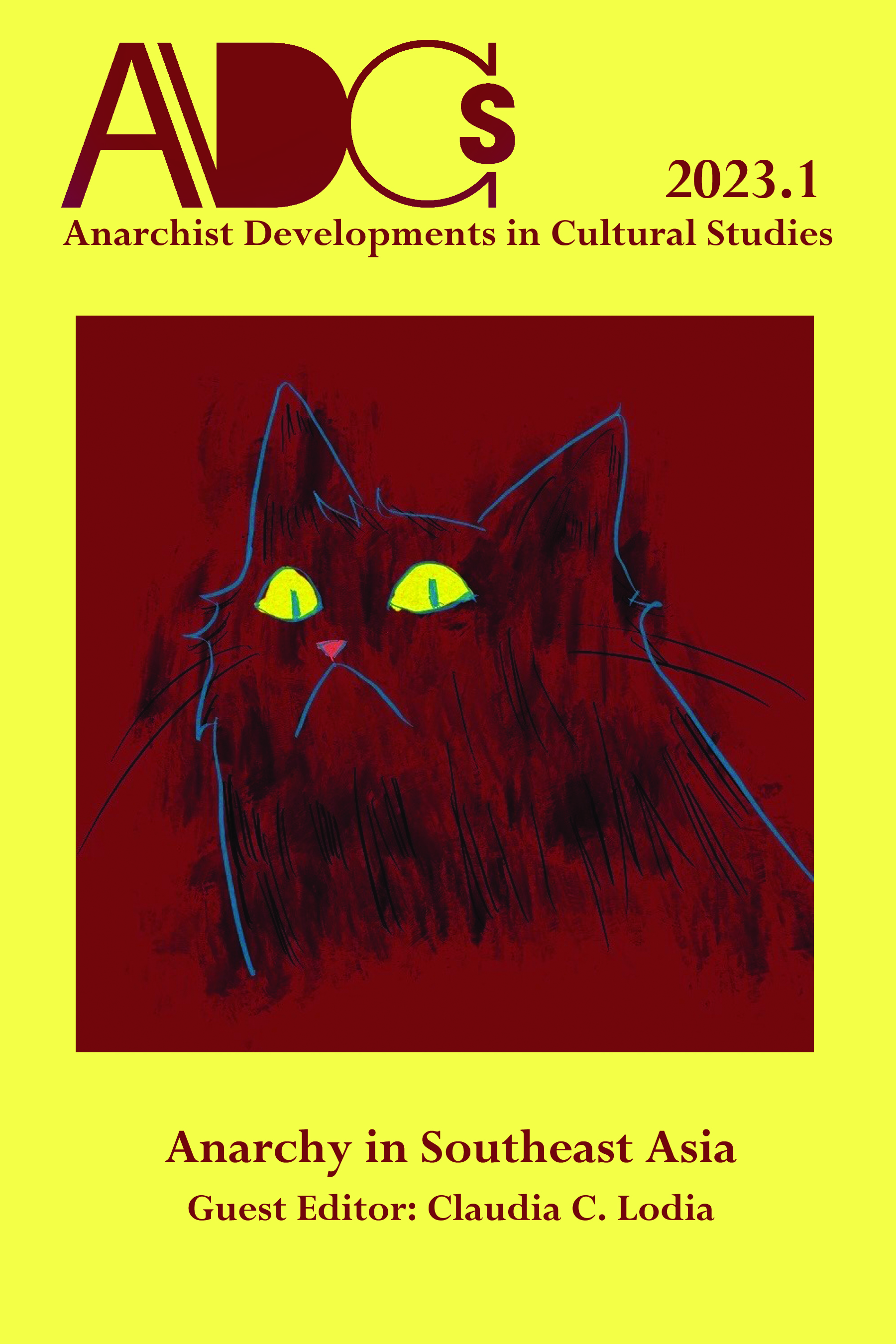 Copyright (c) 2023 Charles J-H MacDonald
This work is licensed under a Creative Commons Attribution 4.0 International License.
Material published by Anarchist Developments in Cultural Studies is under the Attribution-Noncommercial-Share Alike-3.0 unported creative commons copyright license found here. As such, users are free to share (copy, distribute and transmit the work) and/or remix (to adapt the work), under the following conditions:
Users must attribute the work in the manner specified by the author or licensor (but not in any way that suggests that they endorse you or your use of the work).
You may not use this work for commercial purposes.
If you alter, transform, or build upon this work, you may distribute the resulting work only under the same or similar license to this one.
With the understanding that:
Any of the above conditions can be waived if you get permission from the copyright holder.
Where the work or any of its elements is in the public domain under applicable law, that status is in no way affected by the license.
In no way are any of the following rights affected by the license: (1) your fair dealing or fair use rights, or other applicable copyright exceptions and limitations; (2) the author's moral rights; (3) rights other persons may have either in the work itself or in how the work is used such as publicity or privacy rights.
For any reuse or distribution, you must make clear to others the license terms of this work.