"A Mexican Medea": Challenging Western Literary Tropes in Cherríe L. Moraga's The Hungry Woman
Abstract
In her 1995 play The Hungry Woman, Cherríe L. Moraga imagines a new future for the Chicano civil rights movement of the 1960s. In her dystopia, national borders are strict and Medea is exiled (along with her lesbian partner and son) for engaging in a homosexual relationship; however, Moraga juxtaposes this Latin American movement against the backdrop of Euripides's Medea and alludes to the Gothic trope of the mad ex-wife. This juxtaposition of Western allusions and Latin American mythology reflects the play's overarching themes of patriarchal resistance and the fight to keep culture alive. In this essay, I argue that the play uses Euripides and the Gothic to challenge Western literary traditions and subsequently mirror the patriarchal binaries imposed on Moraga's characters.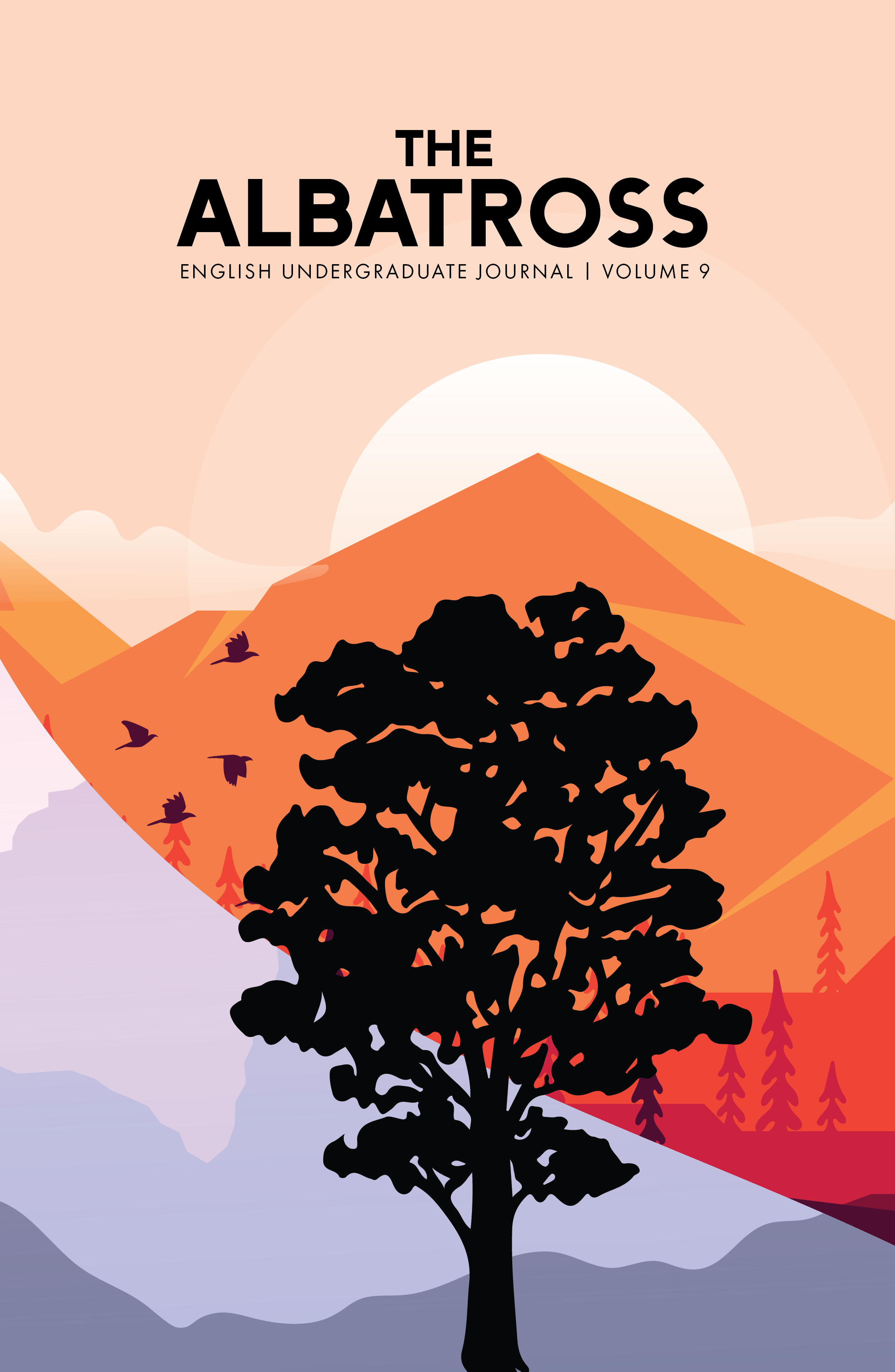 This work is licensed under a Creative Commons Attribution-NonCommercial 4.0 International License.
Any submissions made by the author to the Albatross are in agreement of release under the Creative Commons Attribution-Noncommercial 3.0 Unported license. This license permits The Albatross as well as others to share this work through any means for non-commercial purposes given that proper attribution is given to the author as well as the publisher.
Authors retain copyright of their work.
By submitting their article to The Albatross, the author grants the The Albatross the rights for first publishing.
Authors are able to enter into separate, additional contractual arrangements for the non-exclusive distribution of the journal's published version of the work (e.g., post it to an institutional repository or publish it in a book), with an acknowledgement of its initial publication in this journal.