The Human Right to Property in International Investment Law
Abstract
This article seeks to address part of the "legitimacy crisis" currently underway in the international investment regime. It identifies shortcomings in the jurisprudential coherence of investor-state arbitral awards in expropriation cases where the state defends its actions by invoking human rights considerations. This article suggests the interpretation of the scope and characteristics of investors' property rights under investment law—as well as the property rights of non-parties to investor-state disputes, such as the ancestral land rights of Indigenous peoples—should be in line with the meaning of property rights under human rights law. This approach has the methodological benefit of incorporating to investment law human rights law theory's, methods of interpretation and jurisprudence— which favours a balancing act and proportionality analysis, and provides a margin of appreciation to state authorities when addressing multiple human rights considerations. It provides consistent analytical tools to overcome the difficulties of broadly stating that human rights should apply to investment law, which can be insufficient as a guide to interpretation in the context of specific disputes.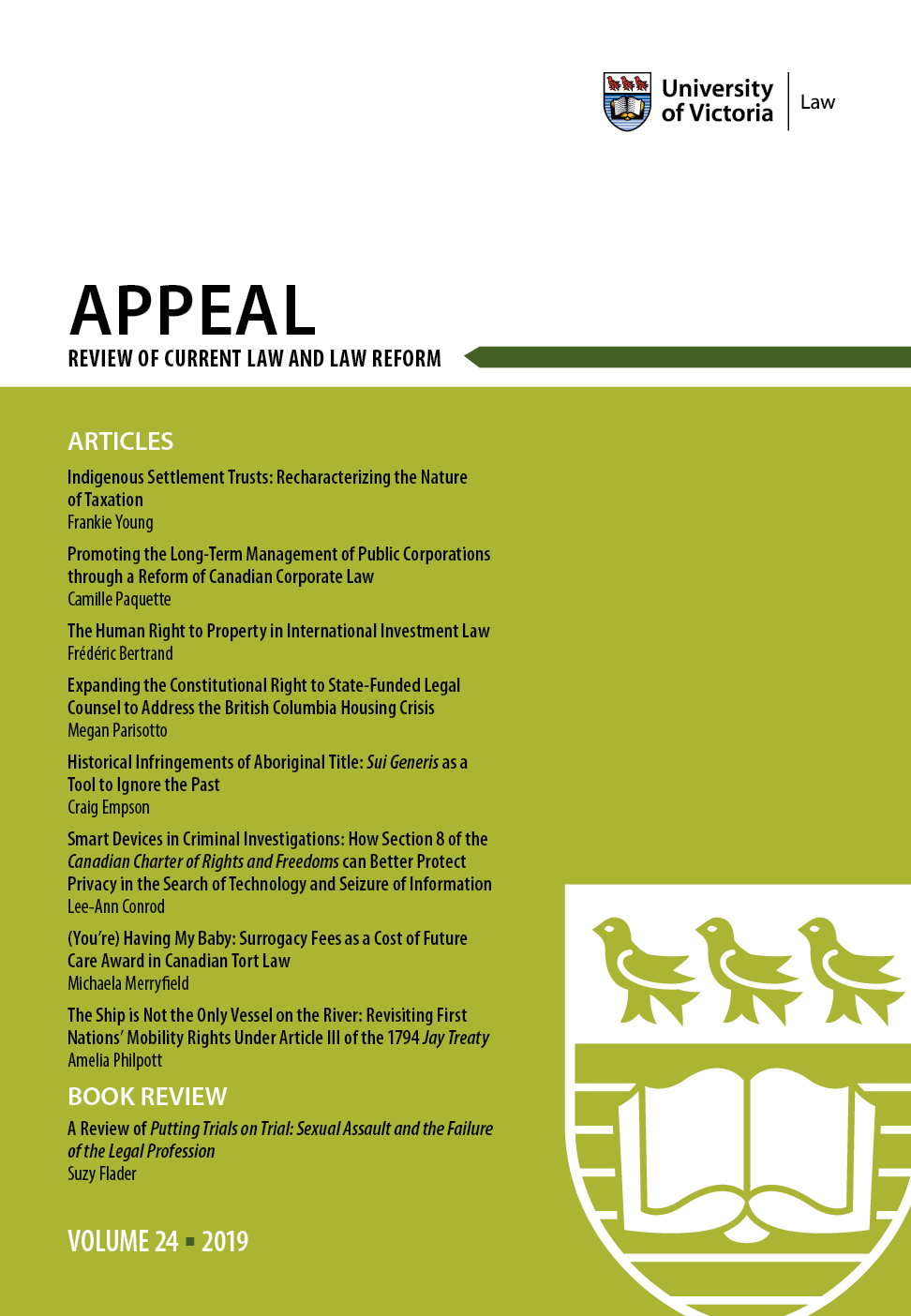 The opinions expressed in APPEAL are those of the authors and do not necessarily represent those of the Editors or the Faculty of Law. APPEAL is a refereed review. While every effort is made by the Publisher and the Editorial Board to ensure that APPEAL contains no inaccurate or misleading data, opinion or statement, the information and opinions contained within are the sole responsibility of the authors. Accordingly, the Publisher, the Editorial Board, the Editors and their respective employees and volunteers accept no responsibility or liability for the consequences of any inaccurate or misleading information, opinion or statement.
Copyright © (2018) Appeal Publishing Society.
All rights reserved. Requests for permission to reproduce or republish any material from anyedition of Appeal should be sent to Appeal Publishing Society.