Smart Devices in Criminal Investigations: How Section 8 of the Canadian Charter of Rights and Freedoms Can Better Protect Privacy in the Search of Technology and Seizure of Information
Abstract
Technology has changed our world, including how crimes are committed and how law enforcement investigate them. Many of our daily activities, criminal or otherwise, leave behind digital data. Vast amounts of specific and accurate information is collected through our intentional uses of technology and our inadvertent interactions with it. This paper examines how section 8 of the Charter is adapting to new technologies through the SCC's jurisprudence. The current body of section 8 jurisprudence from the SCC has provided neither the desired certainty nor predictability. I point out some specific challenges with section 8 law and propose a new way forward: a spectrum of protection.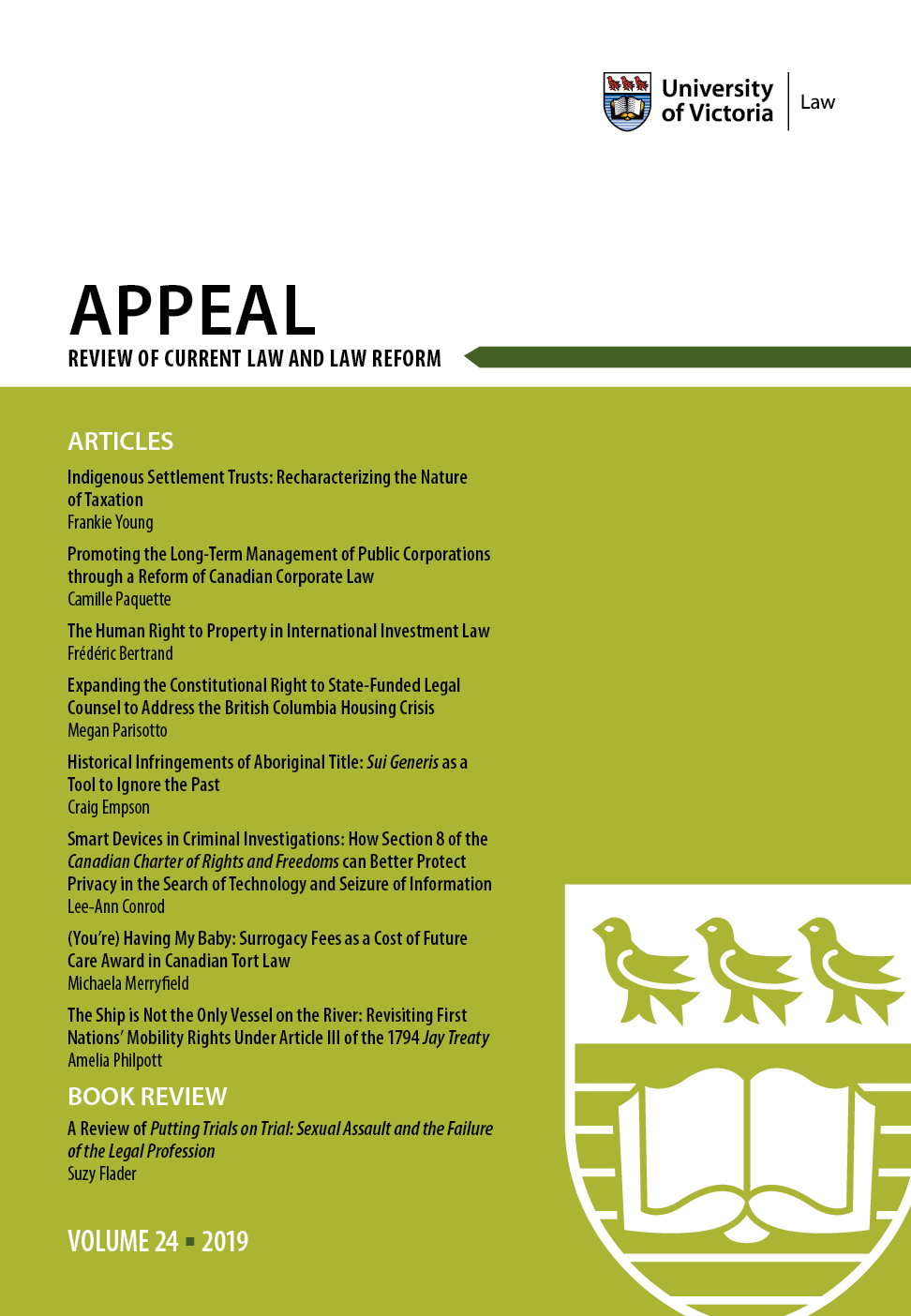 The opinions expressed in APPEAL are those of the authors and do not necessarily represent those of the Editors or the Faculty of Law. APPEAL is a refereed review. While every effort is made by the Publisher and the Editorial Board to ensure that APPEAL contains no inaccurate or misleading data, opinion or statement, the information and opinions contained within are the sole responsibility of the authors. Accordingly, the Publisher, the Editorial Board, the Editors and their respective employees and volunteers accept no responsibility or liability for the consequences of any inaccurate or misleading information, opinion or statement.
Copyright © (2018) Appeal Publishing Society.
All rights reserved. Requests for permission to reproduce or republish any material from anyedition of Appeal should be sent to Appeal Publishing Society.