Social Science Evidence in Poverty-Related Charter Claims
An Example in Bedford v Canada
Abstract
Social science can be a useful tool for courts when deciding upon issues relating to poverty, as it can provide information about the societal realities of the matter in question. This paper explores the use of social science evidence in poverty law-related Charter claims, looking at the specific example of Bedford v Canada (Attorney General). Bedford was a Charter application that ultimately struck down three provisions in the Criminal Code as unconstitutional because they interfered with sex workers' abilities to protect themselves against violence. Social science evidence played a vital role in the decision, demonstrating its effectiveness in these types of claims. The Supreme Court of Canada also made two important rulings in Bedford that increased the Court's recognition of the legitimacy of social science facts. This paper concludes that social science evidence is an essential aspect of many poverty-related Charter claims and that a solution should be found for ensuring that there is funding available for impoverished persons bringing these claims.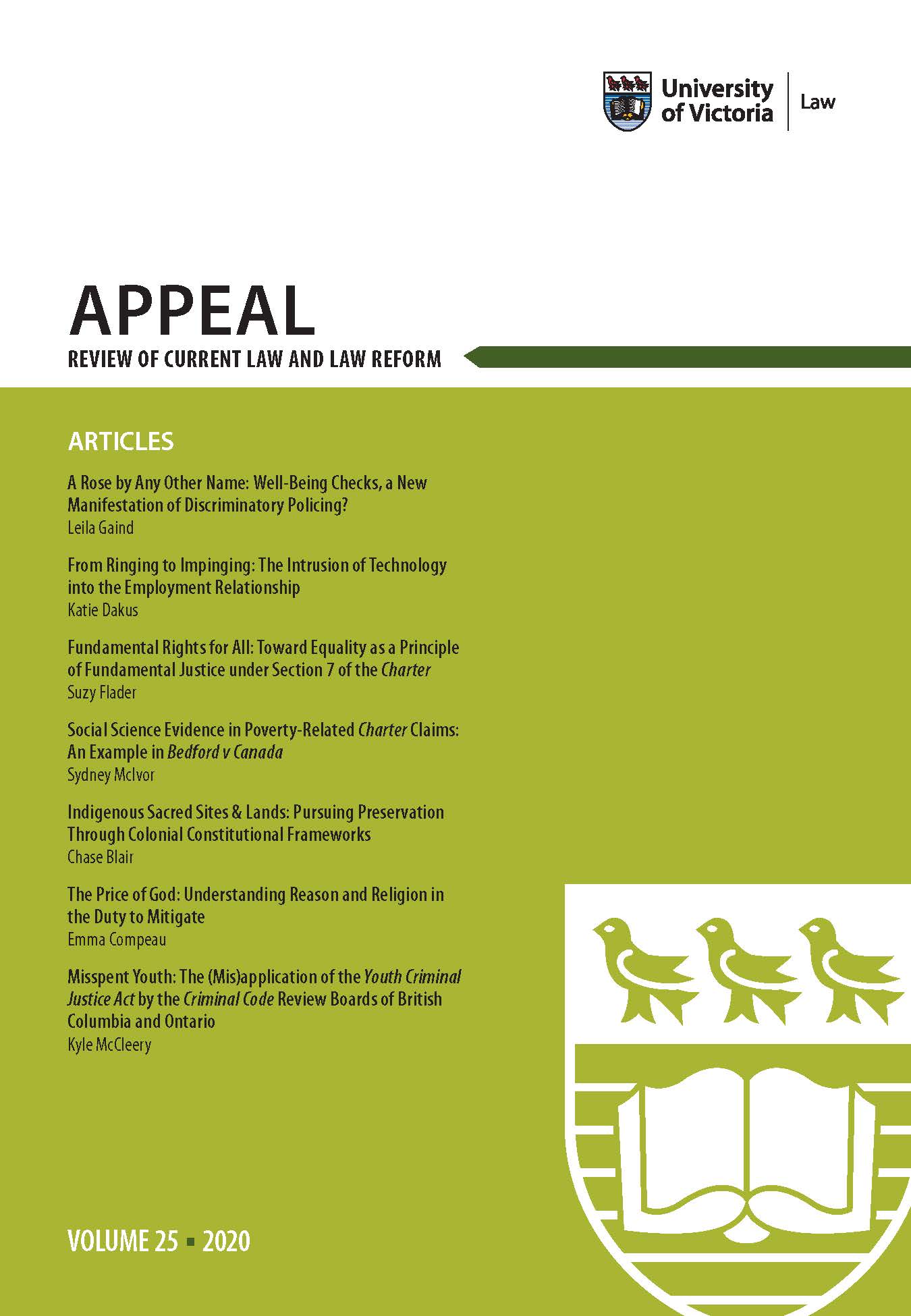 The opinions expressed in APPEAL are those of the authors and do not necessarily represent those of the Editors or the Faculty of Law. APPEAL is a refereed review. While every effort is made by the Publisher and the Editorial Board to ensure that APPEAL contains no inaccurate or misleading data, opinion or statement, the information and opinions contained within are the sole responsibility of the authors. Accordingly, the Publisher, the Editorial Board, the Editors and their respective employees and volunteers accept no responsibility or liability for the consequences of any inaccurate or misleading information, opinion or statement.
Copyright © (2018) Appeal Publishing Society.
All rights reserved. Requests for permission to reproduce or republish any material from anyedition of Appeal should be sent to Appeal Publishing Society.