The Price of God
Understanding Reason and Religion in the Duty to Mitigate
Abstract
Tortfeasors have a responsibility to take their victim as they find them, and victims of tort have a duty to mitigate their damages. Nestled between these two legal principles is a situation where a victim of tort refuses medical treatment following injury on the basis of religious conviction. This paper addresses and predicts possible legal outcomes in this undetermined area of Canadian legal jurisprudence. This paper asks to what extent the thin skull principle in tort embraces a plaintiff's religiously motivated decision to refuse medical treatment following injury. Ultimately, it is more likely than not that the religious thin skull will be supported by Canadian courts. This is necessary due to Canada's commitment to Charter values and the realities of living in a multicultural society that values both freedom of religion and equality under the law. However, while it is likely that religious refusal of medical treatment will be treated as a religious thin skull rather than a failure of the duty to mitigate, this would likely be limited to cases where the refusal falls within foreseeable religious requirements that would necessarily exist within a multicultural society.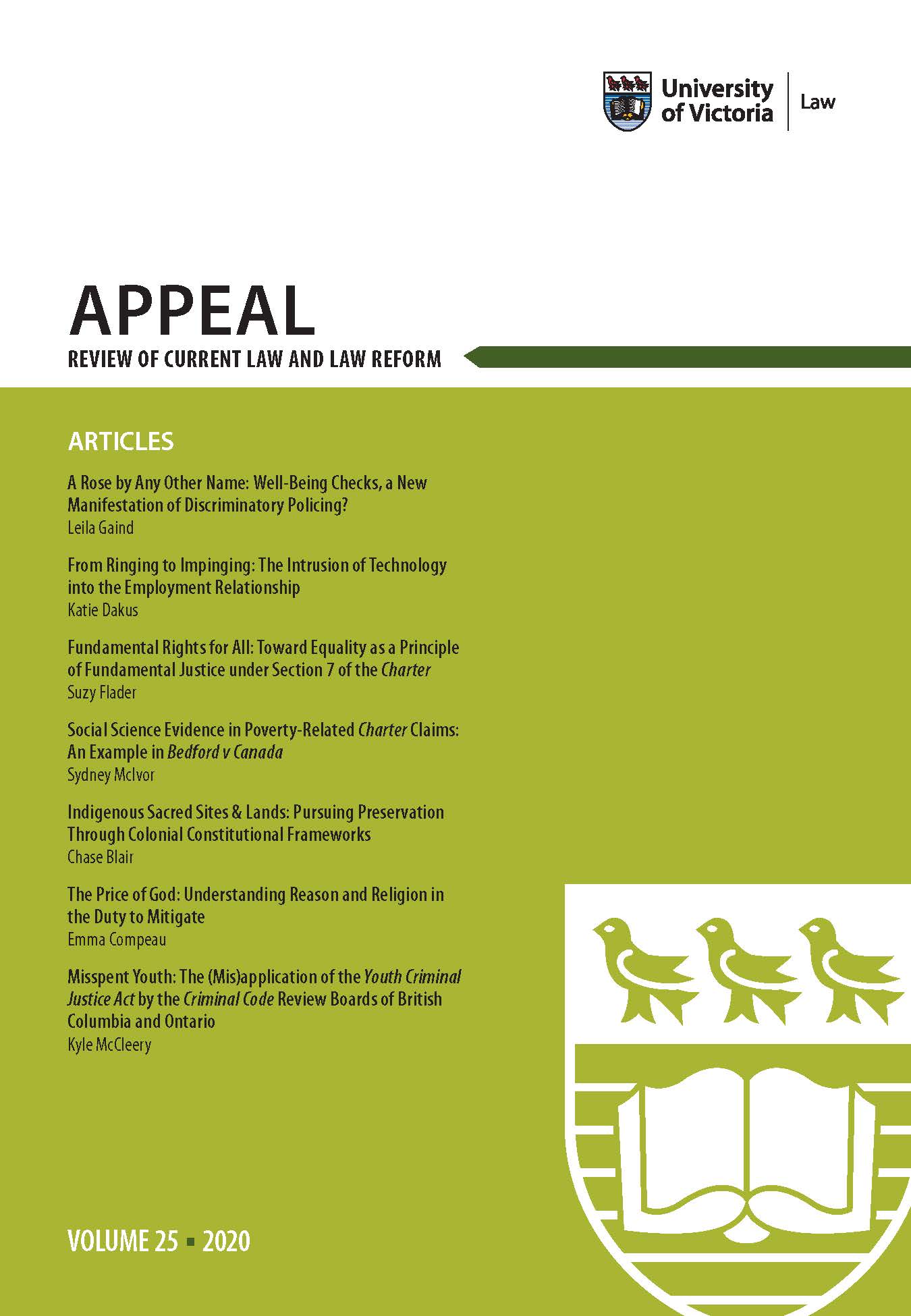 The opinions expressed in APPEAL are those of the authors and do not necessarily represent those of the Editors or the Faculty of Law. APPEAL is a refereed review. While every effort is made by the Publisher and the Editorial Board to ensure that APPEAL contains no inaccurate or misleading data, opinion or statement, the information and opinions contained within are the sole responsibility of the authors. Accordingly, the Publisher, the Editorial Board, the Editors and their respective employees and volunteers accept no responsibility or liability for the consequences of any inaccurate or misleading information, opinion or statement.
Copyright © (2018) Appeal Publishing Society.
All rights reserved. Requests for permission to reproduce or republish any material from anyedition of Appeal should be sent to Appeal Publishing Society.