Confronting Colonial Imaginings of Tahiti: An Examination of Painted and Photographed Representations of Māhū and Raerae
Shanice Wolters

University of Victoria
Keywords:
Transgender studies, Queer Theory, Art History, Colonialism, Portraiture
Abstract
In 1891, the French post-impressionist artist Paul Gauguin left France for Tahiti in search of a "primitive," exotic, and utopian life that was untouched by European technological developments. Much to his dismay, the romanticized paradisiac idyll that Gauguin had imagined had been largely colonized by France. Therefore, Gauguin moved to the less populated village of Papeari, where he took to writing about and painting misinterpretations of the culture that he had observed. Several of Gauguin's paintings from this period have been theorized to depict māhū subjects.
In Tahiti, māhū is recognized as a valuable third gender category used to describe those who draw on both masculine and feminine gender signs and practices. Māhū is often discussed alongside raerae, who are transgender women. This article analyzes both Gauguin's portrayal of māhū subjects and the ways in which two contemporary artists have represented māhū and raerae subjects, specifically in response to Gauguin's work.
In 2019, Kehinde Wiley, a Black American artist, painted a series of portraits for an exhibition in Paris entitled "Tahiti." In this series, Wiley, and a group of māhū models worked together to counter-pose the visual codes within Gauguin's paintings. Additionally, in 2019, Namsa Leuba, a Swiss-Guinean photographer, created a photo series entitled "ILLUSIONS: The Myth of the 'Vahine' through Gender Dysphoria." In this collection of images, Leuba collaborated with māhū and raerae models to challenge Gauguin and his search for the "primitive." This article applies queer theory and visual analysis to explore how Paul Gauguin propagated colonial hegemonic ideologies of gender and sexuality, and further how Wiley and Leuba's painted and photographic representations of māhū and raerae subjects are capable of confronting, challenging, and resisting such portrayals and the narratives that they perpetuated.
Downloads
Download data is not yet available.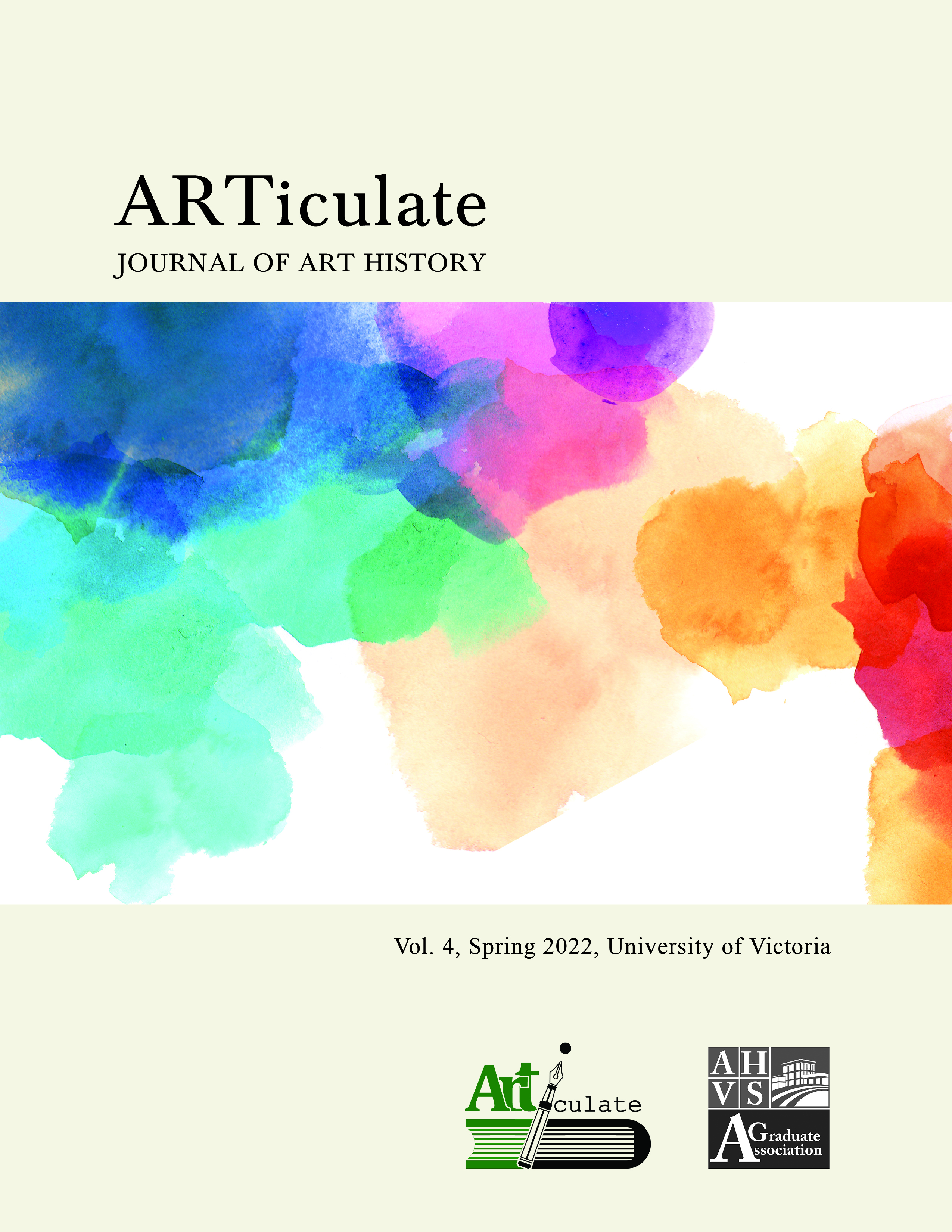 How to Cite
Wolters, Shanice. 2023. "Confronting Colonial Imaginings of Tahiti: An Examination of Painted and Photographed Representations of Māhū and Raerae". ARTiculate 4 (June). Victoria, British Columbia, Canada, 36-65. https://journals.uvic.ca/index.php/articulate/article/view/21430.
Authors grant ARTiculate first right to publication of their work. Authors retain copyright.
Contributing authors do so under the agreement that they release their essays under the Creative Commons Attribution-Noncommercial 3.0 Unported licence. Under the Open Access policy of the journal, this licence allows anyone to use or share the author's work, on the condition that they provide proper attribution.
Authors may enter into separate, non-exclusive publication agreements for the same work provided a note is included indicating that the essay was first published in ARTiculate Art History.