Subodh: A Pluralistic Voice of Dissidents [2017–Present]
Amena Sharmin

University of Victoria
Keywords:
Subodh, Street Art, Graffiti, Graphic Narrative, Activist Art, Censorship, Bangladesh
Abstract
This paper examines Subodh, a popular graffiti series produced by unknown artists in the Bengal region in 2017. The protagonist who gave his name to this graffiti series is an archetypal middle-class, subaltern Bengali male figure who appeared on walls in stencil and spray paint (as well as in print in digital form), animating the streetscapes of the capital city of Dhaka in the nation-state of Bangladesh; images of Subodh also appeared in neighbouring Calcutta, India. The graffiti series is titled "HOBEKI?" (Might it Happen?): the image of a powerful male body appears mostly with graphic inscriptions that addresses the need to flee but also to take dynamic action. This image, a kind of Bengali 'everyman,' speaks to the horror felt in response to the creeping censorship of the Bangladeshi government and the urgency of escaping from a dystopic nation. The image's versatility in capturing the diverse relationality of its many viewers has made it an indelible icon of the oppressed – as well as a response to the political situations in Bangladesh and India.
To understand the emergence of this archetypal image of Subodh firstly in Dhaka, one must understand Bangladesh's complex socio-political history. The nation of Bangladesh—first colonized by the British (1858–1947), and then passed on to Pakistani control (1947–1971)— attained independence only 51 years ago. This region has had a continual history of anti-authoritarian movements for centuries. Bangladeshi street walls have been a canvas for creative activism, and the image of Subodh offers a window into the contemporary graffiti scene of the urban cityscape. The many images of Subodh, each one carrying subtle nuances of visual text and image, shed light on the response to the ever-present forces of censorship and authoritarian backlash across South Asia. I examine how the perceived governmental suppression of freedom and the impact of communal trauma stemming from recent socio-political incidents in Bangladesh, inform on contemporary Bangladeshi activist arts. This artistic phenomenon gained widespread popularity among the Bengali audience from 2017 to the present, at a particularly important moment in the history of Bangladesh. Subodh's widespread popularity in Bangladesh indicates how activist artists politically engage with this imagined character by developing an encoded visual language to criticize the authoritarian government. The appearance of his image in Calcutta offers proof that this type of archetypal text-image creation offers artists potent ways to express their response to present socio-political realities.
Downloads
Download data is not yet available.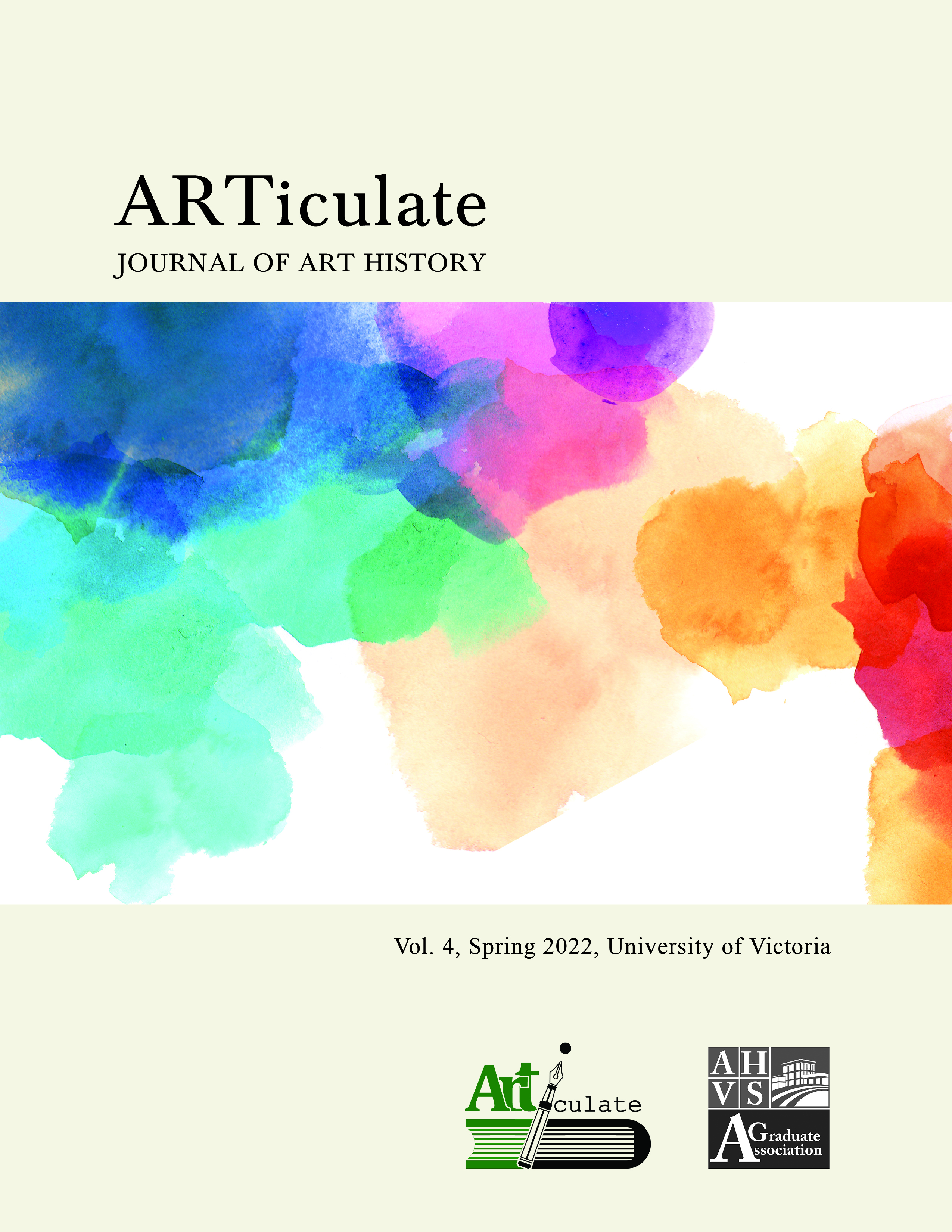 How to Cite
Sharmin, Amena. 2023. "Subodh: A Pluralistic Voice of Dissidents [2017–Present]". ARTiculate 4 (June). Victoria, British Columbia, Canada, 80-102. https://journals.uvic.ca/index.php/articulate/article/view/21432.
Authors grant ARTiculate first right to publication of their work. Authors retain copyright.
Contributing authors do so under the agreement that they release their essays under the Creative Commons Attribution-Noncommercial 3.0 Unported licence. Under the Open Access policy of the journal, this licence allows anyone to use or share the author's work, on the condition that they provide proper attribution.
Authors may enter into separate, non-exclusive publication agreements for the same work provided a note is included indicating that the essay was first published in ARTiculate Art History.