Current Issue
Vol. 3 No. 2 (2022)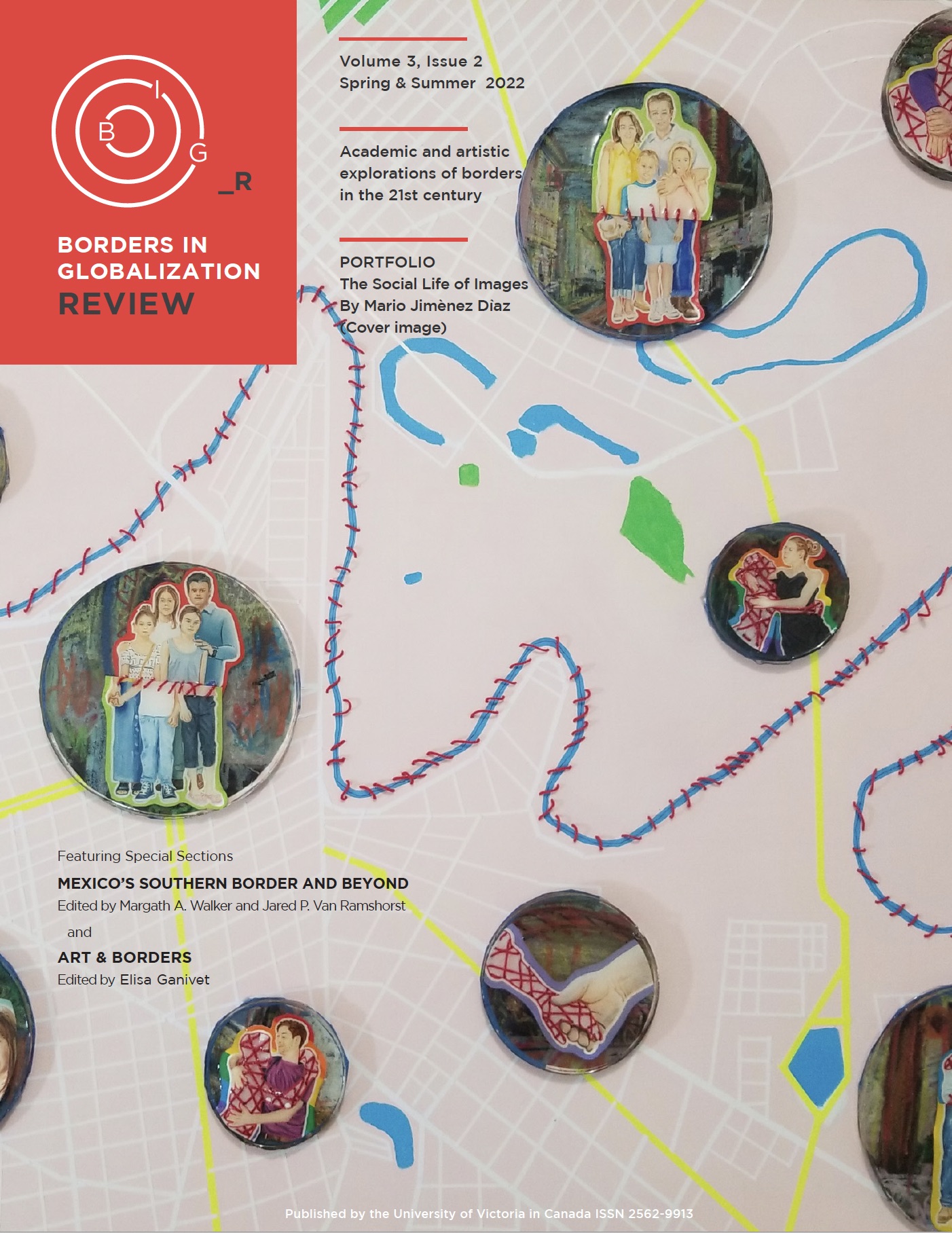 This issue features a special section, Mexico's Southern Border and Beyond (edited by Margath A. Walker and Jared P. Van Ramshorst), a portfolio, The Social Life of Images (by Mario Jimènez Dìaz), plus new border poetry, artistic essays, film reviews, book reviews, and more.
Full Issue
View All Issues
Many ways to read BIG_Review
Browse the current issue on our website (see Current), or download its complete PDF in either standard view (for all browsers and e-readers), or in spread view (double-page view, recommended on wide screens, especially for the portfolios).
We also post to Twitter and Facebook and you can order print copies (soft bound, 8.5" x 11", printed by UVic Print Services, for $35 Cdn each: contact BIGReview@UVic.ca).
Or you can flip through it right here (interactive flipbook, great on tablets) ↓↓↓
Return to top of journal homepage.
____________________________________________
To make a donation to BIG_Review, use this button: