Bordering the Future? The 'Male Gaze' in the Blade Runner Films and Originating Novel
Abstract
Philip K. Dick (1928-1982), author of numerous science fiction narratives from the 1950s-1980s, some of which Hollywood made into films, grappled with the nature of reality, the meaning of humanness, and border crossing between humans and androids (called 'replicants' in the films). The socially constructed female and male protagonists in these narratives have yet to be analyzed with a gender gaze that draws on border studies. This paper analyzes two Blade Runner films, compares them to the Philip K. Dick (PKD) narrative, and applies gender, feminist, and border concepts, particularly border crossings from human to sentient beings and androids. In this paper, I argue that the men who wrote and directed the films established and crossed multiple metaphoric borders, but wore gender blinders that thereby reinforced gendered borders as visualized and viewed in the U.S. and global film markets yet never addressed the profoundly radical border crossing notions from PKD.
Downloads
Download data is not yet available.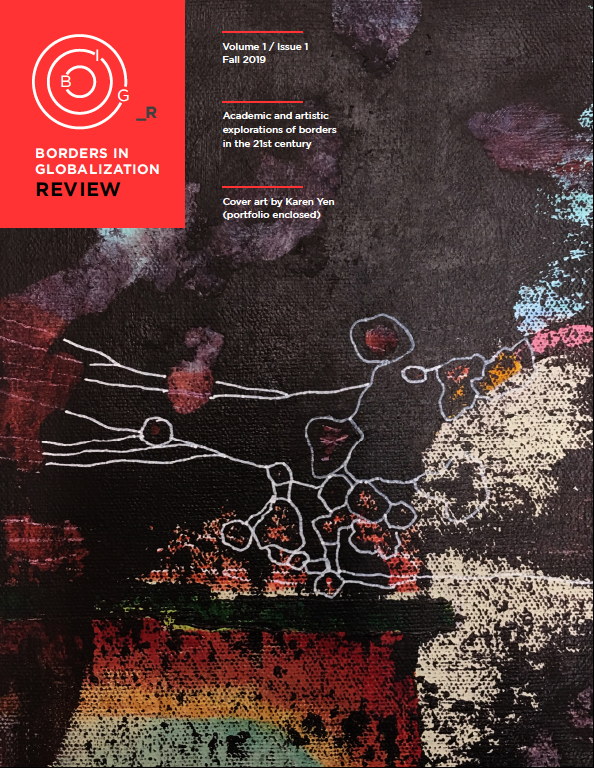 How to Cite
Staudt, K. (2019). Bordering the Future? The 'Male Gaze' in the Blade Runner Films and Originating Novel. Borders in Globalization Review, 1(1), 22-28. https://doi.org/10.18357/bigr11201919244
Copyright (c) 2019 Kathleen Staudt
This work is licensed under a Creative Commons Attribution-NonCommercial-ShareAlike 4.0 International License.
Authors retain copyright and grant the journal right of first publication with the work simultaneously licensed under a Creative Commons Attribution-NonCommercial 4.0 International License (CC BY-NC 4.0) that allows others to copy and redistribute the material, to remix, transform and bulid upon the work with an acknowledgement of the work's authorship and initial publication in this journal.
Authors are able to enter into separate, additional contractual arrangements for the non-exclusive distribution of the journal's published version of the work (e.g., post it to an institutional repository or publish it in a book), with an acknowledgement of its initial publication in this journal.
Authors are permitted and encouraged to post their work online (e.g., in institutional repositories or on their website) prior to and during the submission process, as it can lead to productive exchanges, as well as earlier and greater citation of published work (See The Effect of Open Access).
Artists may discuss alternative copyrights with the editors.