Making Precarious: The Construction of Precarity in Refugee and Migrant Discourse
Abstract
In popular media, and sometimes even in academia, people in movement across borders are described as "precarious"; their lives are precarious, their journeys are precarious, their existence is one of precarity. Yet, precarity is not—and never has been—an emergent property of people or their actions. Precarity is a function of the state. It is the state which defines precarity through policy, action (and inaction), and which inscribes that precarity onto those bodies it wishes to regulate. By attaching the label of precarity to migrants and refugees, rather than by describing the actions of states as "making precarious," discourse obfuscates the disciplinary and normative powers of the state, both at its borders and throughout its area of control. By examining the experiences of non-binary, queer, and trans migrants at Canadian points of entry, and through a critical examination of the literature surrounding the concept of precarity, this paper argues that state interactions with vulnerable people in motion across borders constitute a claims-making process by which bodies are a) made precarious, and b) made into objects for moral regulation and discipline. Bodies in motion across borders are an empirical reality, but their precarity is constructed, reified by the state, and their existence subject to a normative discourse which paints them as threats to be regulated or repelled, or objects of humanitarian concern.
Downloads
Download data is not yet available.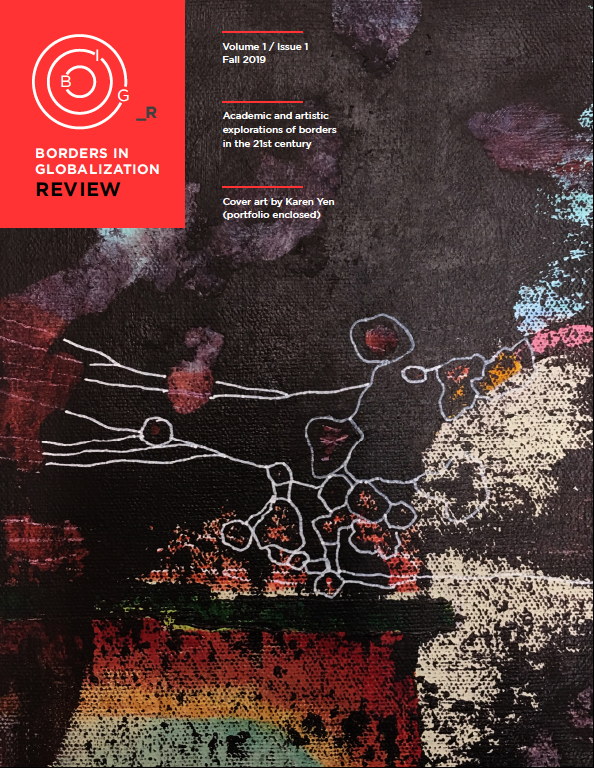 How to Cite
Hodge, E. (2019). Making Precarious: The Construction of Precarity in Refugee and Migrant Discourse. Borders in Globalization Review, 1(1), 83-90. https://doi.org/10.18357/bigr11201919265
Copyright (c) 2019 Edwin Hodge
This work is licensed under a Creative Commons Attribution-NonCommercial-ShareAlike 4.0 International License.
Authors retain copyright and grant the journal right of first publication with the work simultaneously licensed under a Creative Commons Attribution-NonCommercial 4.0 International License (CC BY-NC 4.0) that allows others to copy and redistribute the material, to remix, transform and bulid upon the work with an acknowledgement of the work's authorship and initial publication in this journal.
Authors are able to enter into separate, additional contractual arrangements for the non-exclusive distribution of the journal's published version of the work (e.g., post it to an institutional repository or publish it in a book), with an acknowledgement of its initial publication in this journal.
Authors are permitted and encouraged to post their work online (e.g., in institutional repositories or on their website) prior to and during the submission process, as it can lead to productive exchanges, as well as earlier and greater citation of published work (See The Effect of Open Access).
Artists may discuss alternative copyrights with the editors.