Integrative Organized Hypocrisy? Normative Contentions within the EU and the Refugee Migrant Crisis
Claude Beaupré

University of Victoria
Abstract
In 2015 and 2016, 2.3 million individuals applied for asylum in Europe, the highest number since the creation of the EU. The unprecedented strain on the Common European Asylum policies (CEAS), along with the asymmetric pressure on external border countries and the lack of unified support for border controls, highlighted the tensions between member-state sovereignty and regional competence. According to Lavenex (2018), the Refugee and Migrant Crisis (RMC) was first and foremost a crisis of governance, expressing doubts about the EU's ability to "fail forward" into further integration in the long-run because of "organised hypocrisy", an unintended organisational strategy deployed to cope with otherwise irreconcilable differences between normative aspirations and real-life actions concerning asylum. This article revisits Lavenex's premise of European governance and organised hypocrisy and argues for a more optimistic outlook on European integration. Using the infrastructural Europeanism framework as identified by Pelizza and Loschi (2023), this article argues that despite the legal and legislative gridlocks that surround important issues such as asylum, European integration in relation to asylum is 'failing forward' in no small part due to organised hypocrisy and not in spite of it.
Downloads
Download data is not yet available.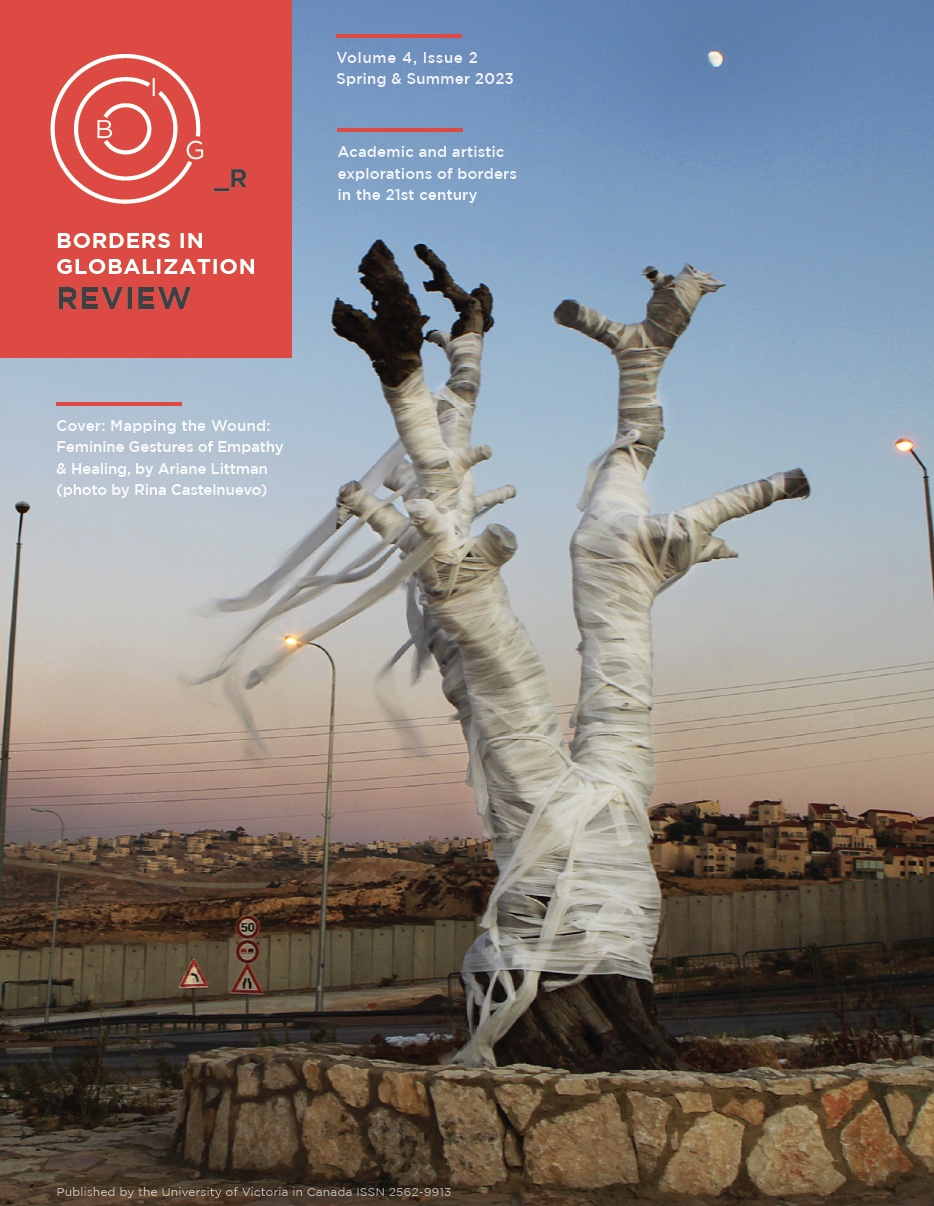 How to Cite
Beaupré, Claude. 2023. "Integrative Organized Hypocrisy? Normative Contentions Within the EU and the Refugee Migrant Crisis". Borders in Globalization Review 4 (2). Victoria, British Columbia, Canada, 14-27. https://doi.org/10.18357/bigr42202321075.
Copyright (c) 2023 Claude Beaupré
This work is licensed under a Creative Commons Attribution-NonCommercial-ShareAlike 4.0 International License.
Authors retain copyright and grant the journal right of first publication with the work simultaneously licensed under a Creative Commons Attribution-NonCommercial 4.0 International License (CC BY-NC 4.0) that allows others to copy and redistribute the material, to remix, transform and bulid upon the work with an acknowledgement of the work's authorship and initial publication in this journal.
Authors are able to enter into separate, additional contractual arrangements for the non-exclusive distribution of the journal's published version of the work (e.g., post it to an institutional repository or publish it in a book), with an acknowledgement of its initial publication in this journal.
Authors are permitted and encouraged to post their work online (e.g., in institutional repositories or on their website) prior to and during the submission process, as it can lead to productive exchanges, as well as earlier and greater citation of published work (See The Effect of Open Access).
Artists may discuss alternative copyrights with the editors.