Current Issue
Vol. 4 No. 1 (2022)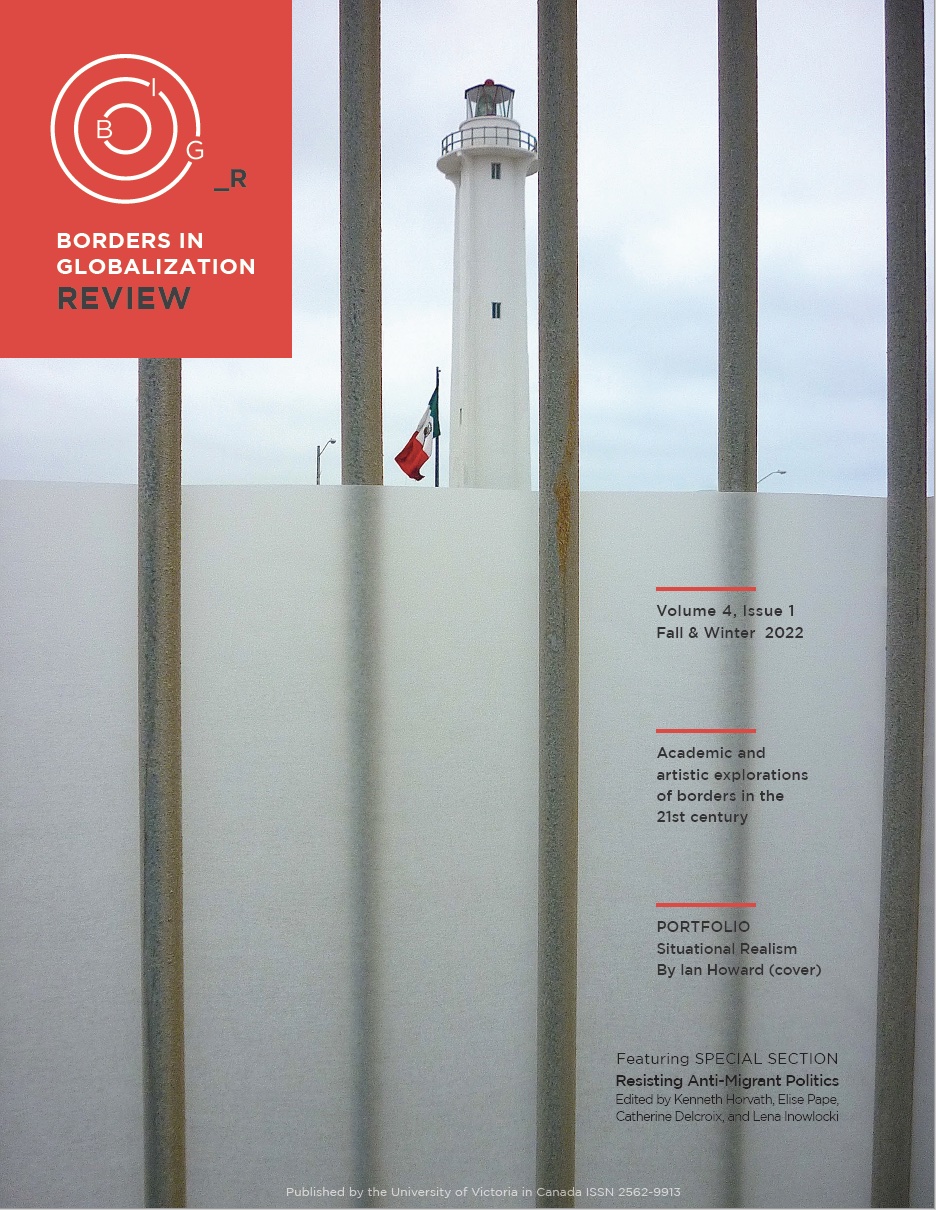 In scholarship, policy, and art, this issue provides a remarkable exploration of borderlands, border governance, and border resistance—cross-cut with some distinct thematic interrogations of 'the real'.
Full Issue
View All Issues
Many ways to read BIG_Review
Browse the current issue on our website (see Current), or download its complete PDF in either standard view (for all browsers and e-readers), or in spread view (double-page view, recommended on wide screens, especially for the portfolios).
We also post to Twitter and you can order print copies (soft bound, 8.5" x 11", printed by UVic Print Services, for $35 Cdn each: contact BIGReview@UVic.ca).
Or you can flip through it right here (interactive flipbook, great on tablets) ↓↓↓
Return to top of journal homepage.
____________________________________________
To make a donation to BIG_Review, use this button: