Vol. 5 (2017): Community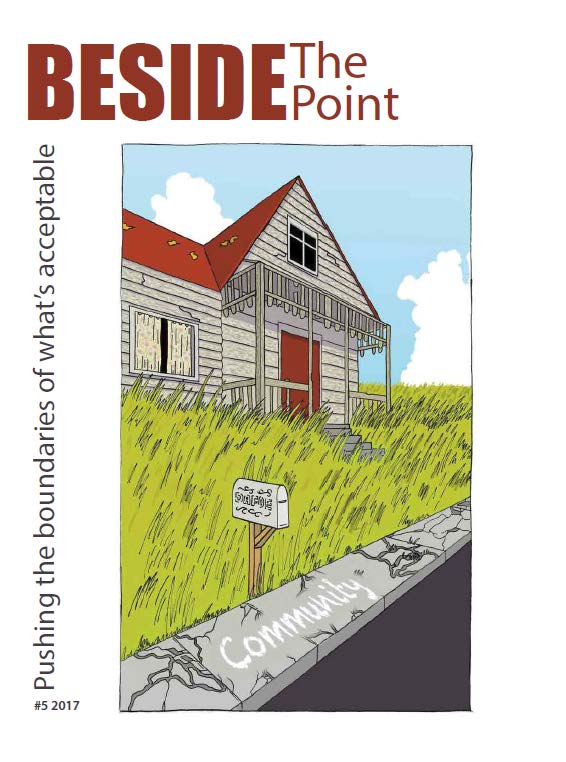 Beside the Point is a journal of creative work produced in Victoria, British Columbia, at Camosun College by members of the Editing and Publishing class (Creative Writing 159).
The work of emerging artists fills BtP. In this themed issue, the idea of community is unpacked to reveal many different sides and perspectives. What does it look like when community is lost? What does it feel like to be alienated? Is community an integral part of existing? Of what it means to be human? What is the role of family influence? What about religion and spirituality? Does the generation we're born into impact how we connect to others?
Beside the Point's motto is, and always has been, "pushing the boundaries of what's acceptable." We invite you to join us in exploring what that means to our community. 
Full Issue