The Other Wild West
Michael Cronk

University of Victoria
Abstract
In The Other Wild West, the author discusses the revisionist arguments on American Old West violence as put forward by leading historians including Robert Dykstra and Lynn Perrigo, systematically debunking former work by Roger McGrath and Ray Billington on cow-town violence. Drawing on Richard Brown's argument that Old West violence was a part of the same conflict as the Indian Wars, the author demonstrates how violence in this era was neither reduced to individual vigilantism nor white-on-white aggression. The author concludes that although conflicts were more collective, systematic and transnational than conventional understandings suggest, the myth of personal violence persists. The author discusses the value that this myth has played in forming national consciousness and bolstering political rhetoric and how this has tangled the historical credence of pop-culture with documented reality. The author holds that such confusion dispossesses non-white participants from the historical purview; those who not only played formative roles but were themselves also victims of the most violence. Because of the disinheritance intrinsic to the old west myth of personal violence, the author forwards a continual re-visitation of de-facto history.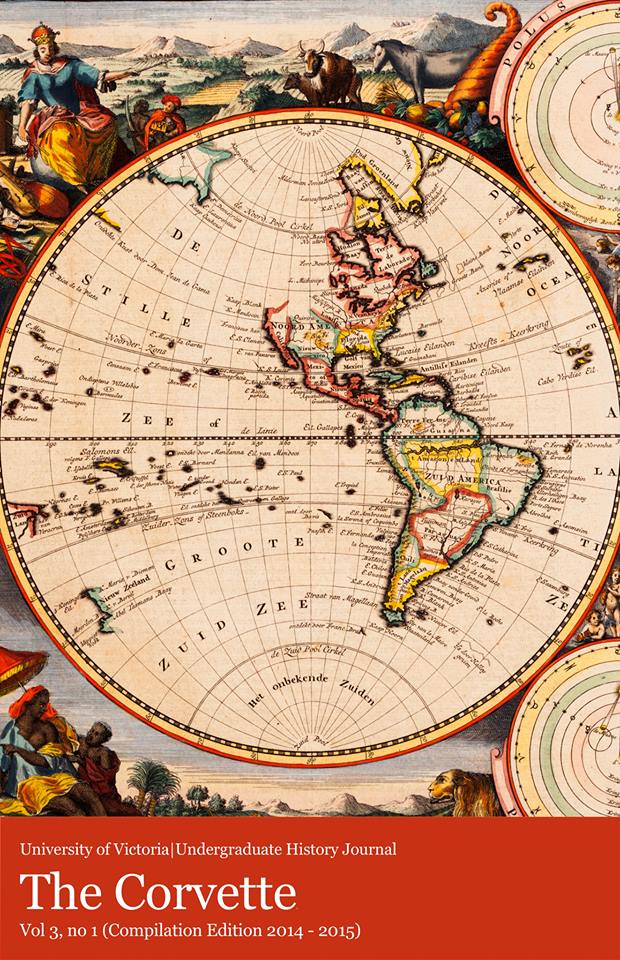 How to Cite
Cronk, Michael. 1. "The Other Wild West". the Ascendant Historian 3 (1), 7-20. https://journals.uvic.ca/index.php/corvette/article/view/13531.
Authors contributing to the The Corvette agree to release their articles under the Creative Commons Attribution-Noncommercial 4.0 International license. This licence allows anyone to share their work (copy, distribute, transmit) and to adapt it for non-commercial purposes provided that appropriate attribution is given, and that in the event of reuse or distribution, the terms of this license are made clear.
Authors retain copyright of their work and grant the journal right of first publication.
Authors are able to enter into separate, additional contractual arrangements for the non-exclusive distribution of the journal's published version of the work (e.g., post it to an institutional repository or publish it in a book), with an acknowledgement of its initial publication in this journal.