Lunar Colonies and Nuking the Moon: Motivational Factors Behind the American Conquest of the Moon
Stephen Grundmanis

University of Victoria
Abstract
In the 1950s and 1960s, the United States and the Soviet Union embarked on the greatest technological race the world has ever seen. Sparked by the advent of nuclear weapons, the Space Race pitted American and Soviet scientists against each other in a struggle to achieve superiority in outer space. However, when the Soviets expanded their lead with the launch of several lunar probes, American officials feared their counterparts were planning a militarization of the moon. As this was considered, officials began to believe that the nation which controlled the moon would have an invaluable advantage in the Cold War. In light of this, this essay first analyzes newspaper responses to early satellite launches to demonstrate how the Soviet lead in space technology fostered serious security concerns in the United States. It then investigates declassified official documents to show how U.S. officials perceived the moon as a Cold War arena in which they could prove their nation's technological and military superiority. Even though the moon bases and lunar nuclear detonations as suggested by these documents never occurred, the perception of the moon as the ultimate proving grounds for U.S. technological and military superiority remained, which continually fuelled support for the Apollo program.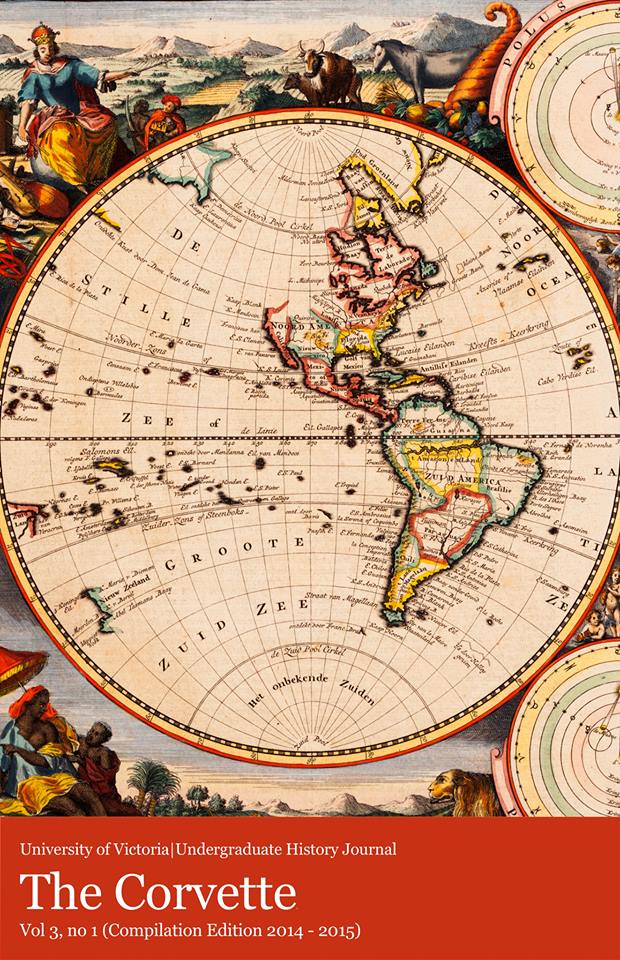 How to Cite
Grundmanis, Stephen. 1. "Lunar Colonies and Nuking the Moon: Motivational Factors Behind the American Conquest of the Moon". the Ascendant Historian 3 (1), 31-53. https://journals.uvic.ca/index.php/corvette/article/view/13533.
Authors contributing to the The Corvette agree to release their articles under the Creative Commons Attribution-Noncommercial 4.0 International license. This licence allows anyone to share their work (copy, distribute, transmit) and to adapt it for non-commercial purposes provided that appropriate attribution is given, and that in the event of reuse or distribution, the terms of this license are made clear.
Authors retain copyright of their work and grant the journal right of first publication.
Authors are able to enter into separate, additional contractual arrangements for the non-exclusive distribution of the journal's published version of the work (e.g., post it to an institutional repository or publish it in a book), with an acknowledgement of its initial publication in this journal.