"The Mystic Dragon Beyond the Sea": Ethnographic Fantasy in Marius Barbeau's Depiction of Northwest Coast Indigeneity
Abstract
This paper critically examines the work of Marius Barbeau, the preeminent Canadian anthropologist during the first half of the Twentieth Century. Barbeau has been widely honored and famed for his studies of northwest coast Indigenous peoples. Journal articles published by Barbeau during the 1930s and 40s are analyzed from a theoretical framework that acknowledges the many ethical issues of settler, academic discourse in the study of Indigenous peoples. By grounding Barbeau's work within the context of the Nisga'a's sophisticated struggle for recognition of their rights, title and sovereignty, it becomes clear that his anthropological theories reflected and supported the State' s aims. Barbeau' s journal articles not only confine the Nisga'a to a vanished past, they also cast doubt on the Nisga'a's essential claim to Indigeneity. This paper argues that the Indigenous peoples in Barbeau' s publications must be recognized as the constructions of a Euro-educated employee of the Canadian government. Recognizing themes in academia that contribute to a harmful colonial ideology is critical for processes of decolonization.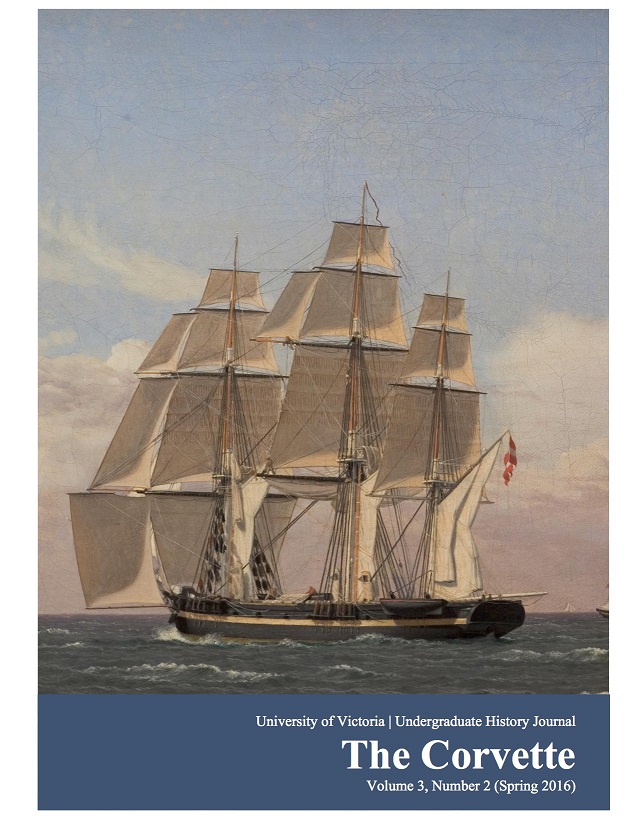 How to Cite
Roe, Julia. 2016. "'The Mystic Dragon Beyond the Sea': Ethnographic Fantasy in Marius Barbeau's Depiction of Northwest Coast Indigeneity". the Ascendant Historian 3 (2), 53-70. https://journals.uvic.ca/index.php/corvette/article/view/15633.
Authors contributing to the The Corvette agree to release their articles under the Creative Commons Attribution-Noncommercial 4.0 International license. This licence allows anyone to share their work (copy, distribute, transmit) and to adapt it for non-commercial purposes provided that appropriate attribution is given, and that in the event of reuse or distribution, the terms of this license are made clear.
Authors retain copyright of their work and grant the journal right of first publication.
Authors are able to enter into separate, additional contractual arrangements for the non-exclusive distribution of the journal's published version of the work (e.g., post it to an institutional repository or publish it in a book), with an acknowledgement of its initial publication in this journal.