The Nazi Economy (1933 – 1939): Unemployment, Autarky and the Working-Class
Abstract
My paper contextualizes and evaluates the interwar economic policies of the National Socialist Workers' Party (NSDAP). I consider economic policies relating to unemployment, autarky, the working-class, as well their standard of living. I argue against the idea perpetuated by Nazi propaganda that the Party was able to achieve an 'economic miracle,' by 1939. Instead, I posit that the economic agenda of the NSDAP was not sustainable in the long-term and could only produce short-term measures to serious structural economic issues. Specifically, I posit that the NSDAP prioritized autarky through rearmament and the acquisition of Lebensraum, which was only sustainable in the case of a German victory in the Second World War. Furthermore, I argue that the working-class was especially affected by these policies. Yet, I concede that in some instances the standard of living did improve under the NSDAP. In sum, however, I believe the so-called 'economic miracle' was nothing more than a temporary mirage.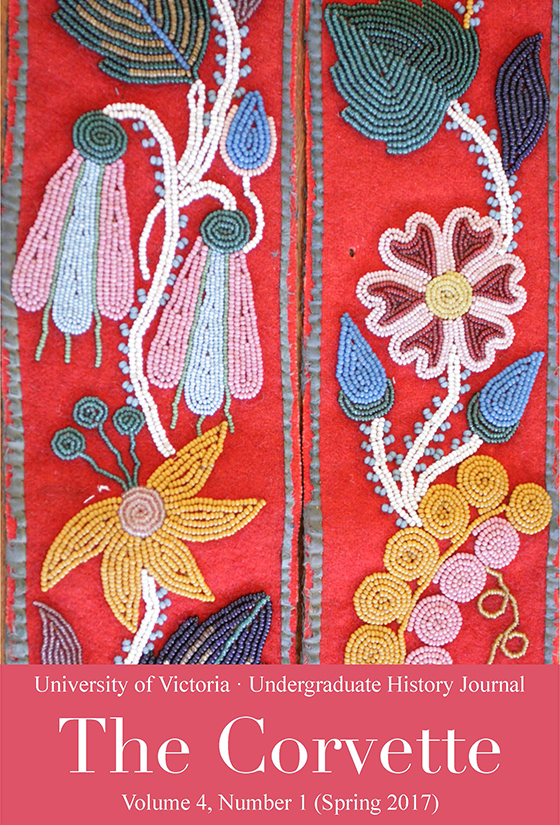 How to Cite
Mollema, Rijk Eric. 2017. "The Nazi Economy (1933 – 1939): Unemployment, Autarky and the Working-Class". the Ascendant Historian 4 (1), 64-74. https://journals.uvic.ca/index.php/corvette/article/view/17066.
Authors contributing to the The Corvette agree to release their articles under the Creative Commons Attribution-Noncommercial 4.0 International license. This licence allows anyone to share their work (copy, distribute, transmit) and to adapt it for non-commercial purposes provided that appropriate attribution is given, and that in the event of reuse or distribution, the terms of this license are made clear.
Authors retain copyright of their work and grant the journal right of first publication.
Authors are able to enter into separate, additional contractual arrangements for the non-exclusive distribution of the journal's published version of the work (e.g., post it to an institutional repository or publish it in a book), with an acknowledgement of its initial publication in this journal.