Functioning and Alteration in Scottish Highland Farms during the First Phase of Clearance (c. 1775 - c. 1815)
Abstract
During the latter half of the 18th century and the early decades of the 19th, the traditional lifeways of farms in rural Highland Scotland underwent a drastic alteration. Hitherto operating in a community-focussed manner that had lasted for centuries, one bound up in notions of hereditary duty to clans and neighbours, this system became subject to a myriad of burgeoning changes both ideological and economic. Throughout the course of this paper, I will examine how these external influences reshaped the cultural and physical landscape of the Highlands, transforming a place that had once been directed towards self-sufficiency into one now dictated by the demands of an emerging capitalist marketplace.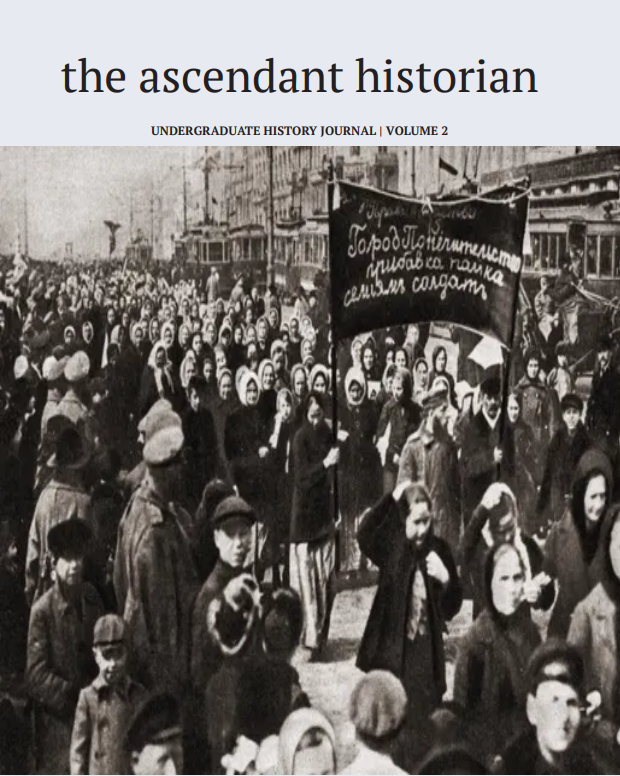 How to Cite
Buckley, Stefano. 2022. "Functioning and Alteration in Scottish Highland Farms During the First Phase of Clearance (c. 1775 - C. 1815)". the Ascendant Historian 2 (June), 5-11. https://journals.uvic.ca/index.php/corvette/article/view/20802.
Authors contributing to the The Corvette agree to release their articles under the Creative Commons Attribution-Noncommercial 4.0 International license. This licence allows anyone to share their work (copy, distribute, transmit) and to adapt it for non-commercial purposes provided that appropriate attribution is given, and that in the event of reuse or distribution, the terms of this license are made clear.
Authors retain copyright of their work and grant the journal right of first publication.
Authors are able to enter into separate, additional contractual arrangements for the non-exclusive distribution of the journal's published version of the work (e.g., post it to an institutional repository or publish it in a book), with an acknowledgement of its initial publication in this journal.