Disease, Vermin, and Anti-Semitism: The Significance of Epidemic Typhus in Eastern Europe, 1916-1942
Abstract
Typhus has long been a stigmatized disease, associated with dirt and poverty due to its mode of transmission through body lice. The disease claimed the lives of millions in Eastern Europe during the early 20th century, exacerbated by conflict, refugee movements, government policies, and racial violence. This paper examines the toll that typhus took on both sides of the Russian Civil War and the hygiene policies put in place to reduce the spread of lice. It also explores the shifts in Soviet hygiene programs and their effects on the epidemic, as well as how the gulag system intensified the spread of the disease. Lastly, it investigates the connections between epidemic typhus and the Holocaust and discusses how fear of the disease helped to shape Nazi 'sanitization' policies and contributed to the mass murder of millions.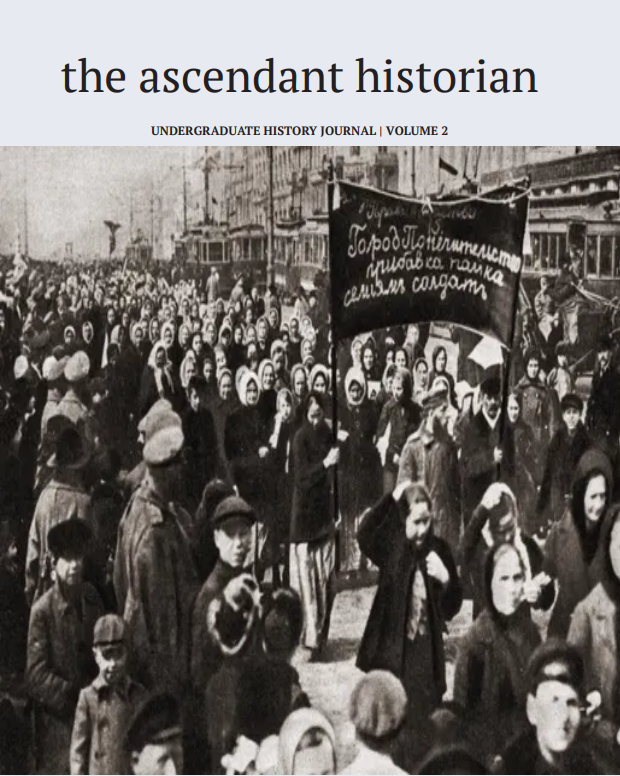 How to Cite
Burkart, Jonah. 2022. "Disease, Vermin, and Anti-Semitism: The Significance of Epidemic Typhus in Eastern Europe, 1916-1942". the Ascendant Historian 2 (June), 12-22. https://journals.uvic.ca/index.php/corvette/article/view/20803.
Authors contributing to the The Corvette agree to release their articles under the Creative Commons Attribution-Noncommercial 4.0 International license. This licence allows anyone to share their work (copy, distribute, transmit) and to adapt it for non-commercial purposes provided that appropriate attribution is given, and that in the event of reuse or distribution, the terms of this license are made clear.
Authors retain copyright of their work and grant the journal right of first publication.
Authors are able to enter into separate, additional contractual arrangements for the non-exclusive distribution of the journal's published version of the work (e.g., post it to an institutional repository or publish it in a book), with an acknowledgement of its initial publication in this journal.