Pearl Harbour and the Unification of Japan: a New Perspective on the Attack of Pearl Harbour through a Japanese Pan-Asianist Lens
Abstract
On December 7th (8th in Japan) 1941, Japan, without provocation, bombed Hawai'i's Pearl Harbour, effectively imposing war on the United States. Since this event, much of the world at large has questioned why Japan would wage war with such a powerful nation without any chance of victory. This paper offers an alternative perspective on the popular history of the events of Pearl Harbour by examining former relations between Japan and the U.S., and how those relations impacted Japan's motives behind the attack. Japan's strike on the West was fueled by the objective of Pan-Asianism, an ideology which was paramount in Japan's ongoing search for identity and its feelings of obligation in protecting other Asian countries from the perceived harm of the West. With this understanding, Japan's attack on Pearl Harbour, however misguided, may be regarded as an attempt to attain a sense of identity and unity.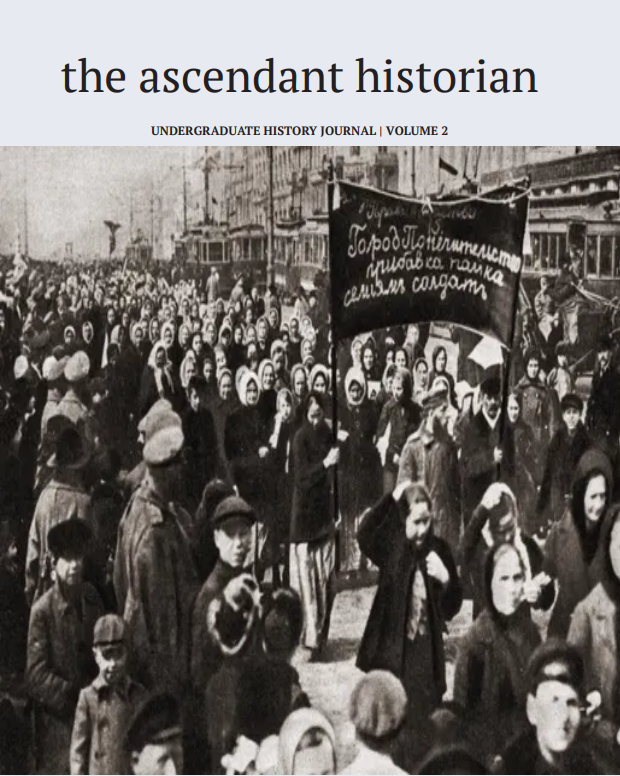 How to Cite
Noda, Sakiko. 2022. "Pearl Harbour and the Unification of Japan: A New Perspective on the Attack of Pearl Harbour through a Japanese Pan-Asianist Lens". the Ascendant Historian 2 (June), 61-67. https://journals.uvic.ca/index.php/corvette/article/view/20809.
This work is licensed under a Creative Commons Attribution-NonCommercial 4.0 International License.
Authors contributing to the The Corvette agree to release their articles under the Creative Commons Attribution-Noncommercial 4.0 International license. This licence allows anyone to share their work (copy, distribute, transmit) and to adapt it for non-commercial purposes provided that appropriate attribution is given, and that in the event of reuse or distribution, the terms of this license are made clear.
Authors retain copyright of their work and grant the journal right of first publication.
Authors are able to enter into separate, additional contractual arrangements for the non-exclusive distribution of the journal's published version of the work (e.g., post it to an institutional repository or publish it in a book), with an acknowledgement of its initial publication in this journal.