To New Zealand for Land: The Timber Industry, Land Law, and Māori Dispossession in Nineteenth-Century New Zealand
Andrew Johnston

University of Victoria
Abstract
This paper analyzes the influences of the timber industry on the development of the colony of New Zealand and its land law during the nineteenth century, especially in regard to the dispossession of the indigenous Maori population from the Kauri forests of the North Island. By conducting a case study of Mangakāhia v the New Zealand Timber Company, Ltd. (1882), this paper illustrates the manner by which Maori landowners were increasingly barred from full legal status by the New Zealand courts, and how the economic and political power of the timber industry allowed the Court of Appeals to essentially dismiss Mangakāhia's case out of hand.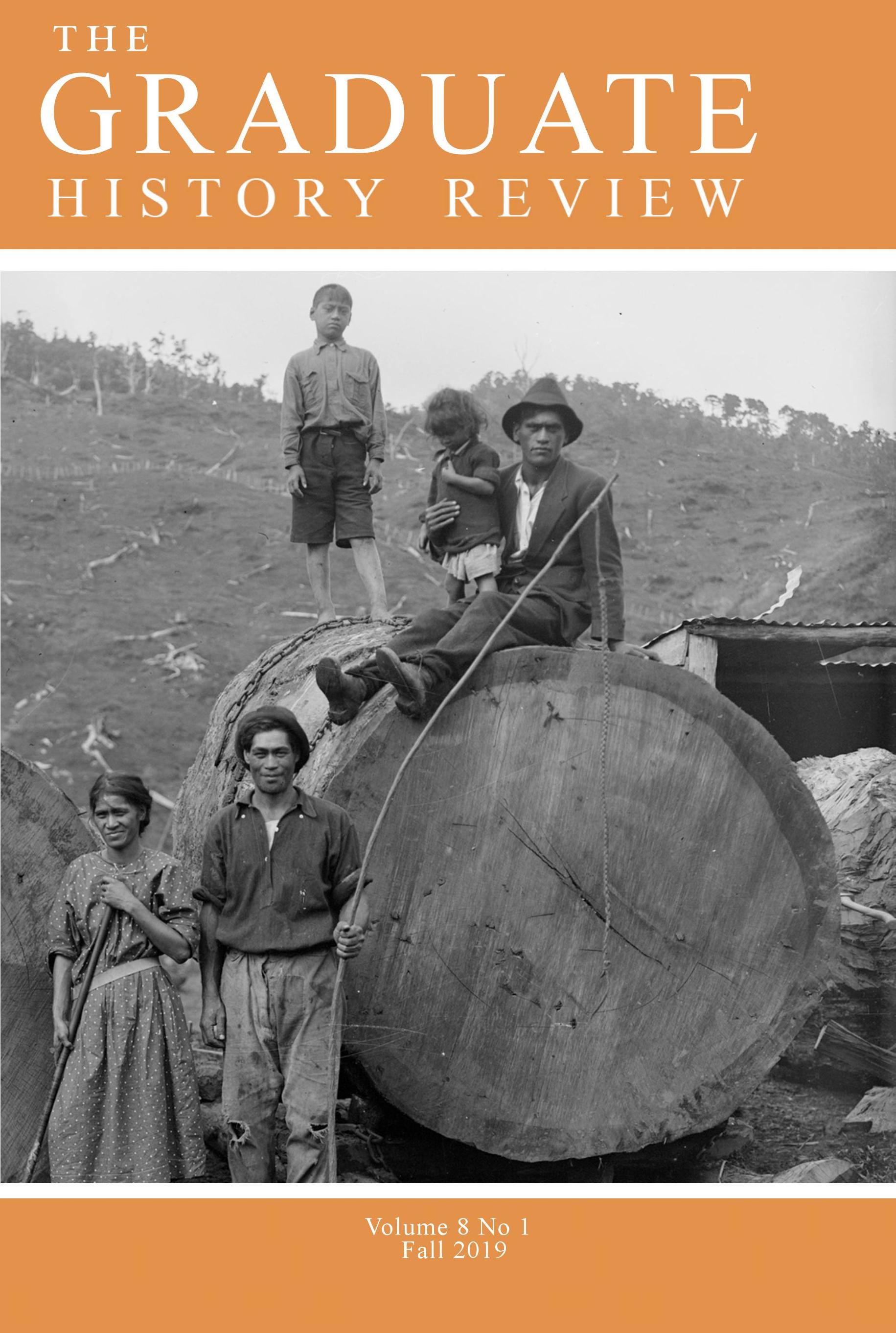 Copyright (c) 2019 The Graduate History Review
This work is licensed under a Creative Commons Attribution 4.0 International License.
Authors who publish with this journal agree to the following terms:
a. Authors retain copyright and grant the journal right of first publication with the work simultaneously licensed under a Creative Commons Attribution 4.0 International that allows others to share the work with an acknowledgement of the work's authorship and initial publication in this journal.
b. Authors are able to enter into separate, additional contractual arrangements for the non-exclusive distribution of the journal's published version of the work (e.g., post it to an institutional repository or publish it in a book), with an acknowledgement of its initial publication in this journal.
c. Authors are permitted and encouraged to post their work online (e.g., in institutional repositories or on their website) prior to and during the submission process, as it can lead to productive exchanges, as well as earlier and greater citation of published work (See The Effect of Open Access).