"A Revolution Marches on Two Feet:" The MK's People's War in N'wamitwa and Beyond
Abstract
In the waning days of apartheid, an operative of Umkhonto we Sizwe, the armed wing of South Africa's most powerful dissident organization the African National Congress, returned to his home community of N'wamitwa after over a decade in exile. His mission was to spark a people's war, an imported form of revolutionary warfare developed by Mao Zedong and perfected by the North Vietnamese in their revolutionary struggles. The goal of a people's war is ultimately to involve an entire population in a conflict, eventually crushing a powerful state actor between a mobilized populace and a guerilla army. Through interviews with an insurgent who took part in the uprising in N'wamitwa, this piece seeks to tell the story of the early stages of the people's war in N'wamitwa and to place the uprising in the context of the ANC's national revolutionary strategy.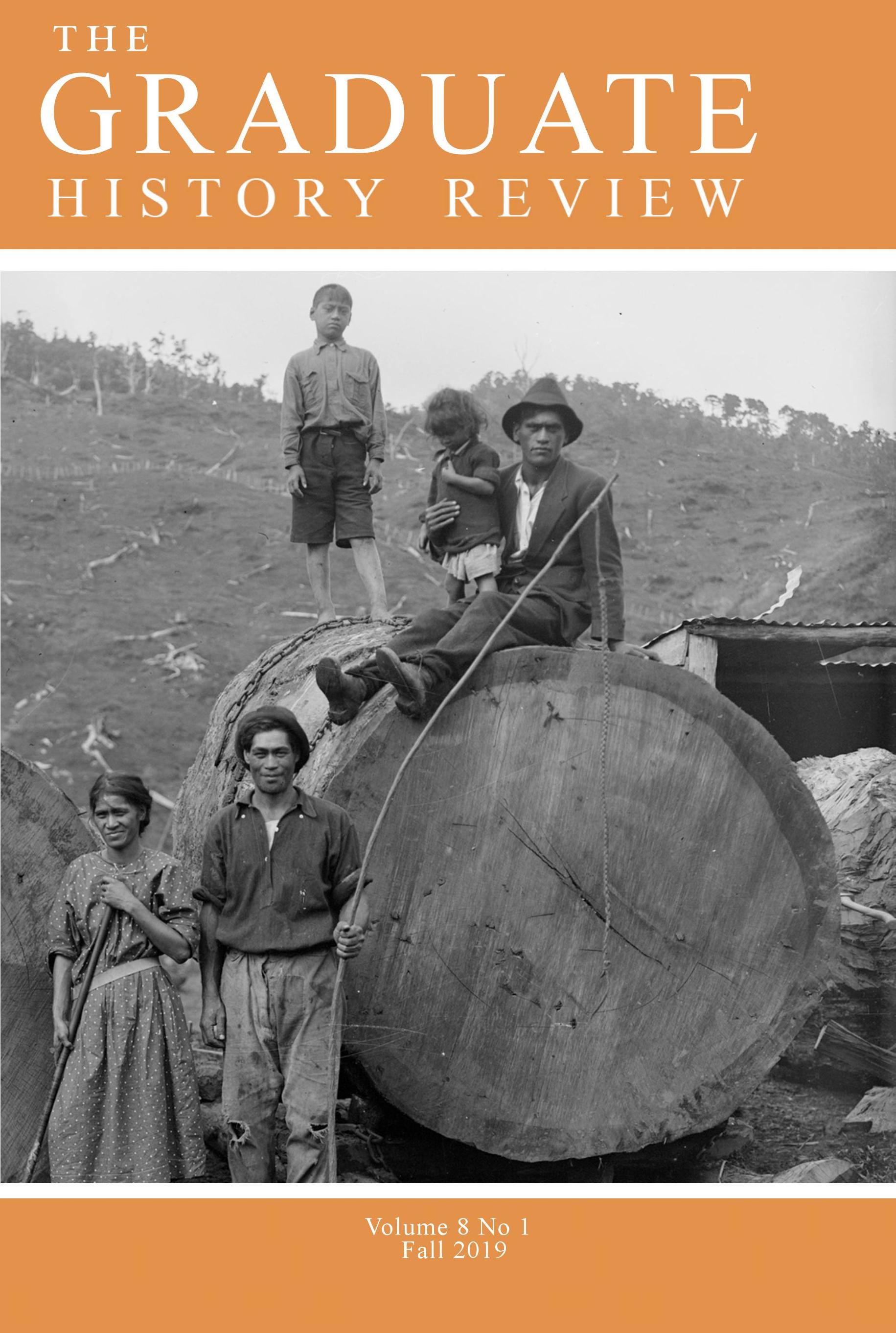 Copyright (c) 2019 The Graduate History Review
This work is licensed under a Creative Commons Attribution 4.0 International License.
Authors who publish with this journal agree to the following terms:
a. Authors retain copyright and grant the journal right of first publication with the work simultaneously licensed under a Creative Commons Attribution 4.0 International that allows others to share the work with an acknowledgement of the work's authorship and initial publication in this journal.
b. Authors are able to enter into separate, additional contractual arrangements for the non-exclusive distribution of the journal's published version of the work (e.g., post it to an institutional repository or publish it in a book), with an acknowledgement of its initial publication in this journal.
c. Authors are permitted and encouraged to post their work online (e.g., in institutional repositories or on their website) prior to and during the submission process, as it can lead to productive exchanges, as well as earlier and greater citation of published work (See The Effect of Open Access).