Situating the S-Slur Within the Colonial Imaginary: The Shaping and Shaming of Indigenous Un/Womanhood in Western Canada during the Late Nineteenth and Early Twentieth Centuries
Sinéad O'Halloran

Carleton University
Abstract
This paper charts the shifting connotations, uses and impacts of the s-slur, a derogatory term used by colonizers to refer to Indigenous women, in archival Western Canadian newspapers. It aims to demonstrate the influences of hetero-patriarchy, racism, and capitalism on the perception of Indigenous 'un/womanhood' during the expansion of the settler state. It draws upon feminist and linguistic frameworks to examine the coloniality of gender, naming, and slurs. By examining how the use of the s-slur fluctuated between insinuations of victimhood (in relation to Indigenous gender roles, traditions, and marriage) and threat (in association with sexual deviancy and sex work), this paper aims to demonstrate how the term represented both sides of the racialized gender dichotomy, depending on how it could best serve the colonial project. This research is an attempt to understand the legacies of violence inflicted by, and encapsulated in, the use of this word towards Indigenous women, and to argue for the necessity of de-normalizing its use.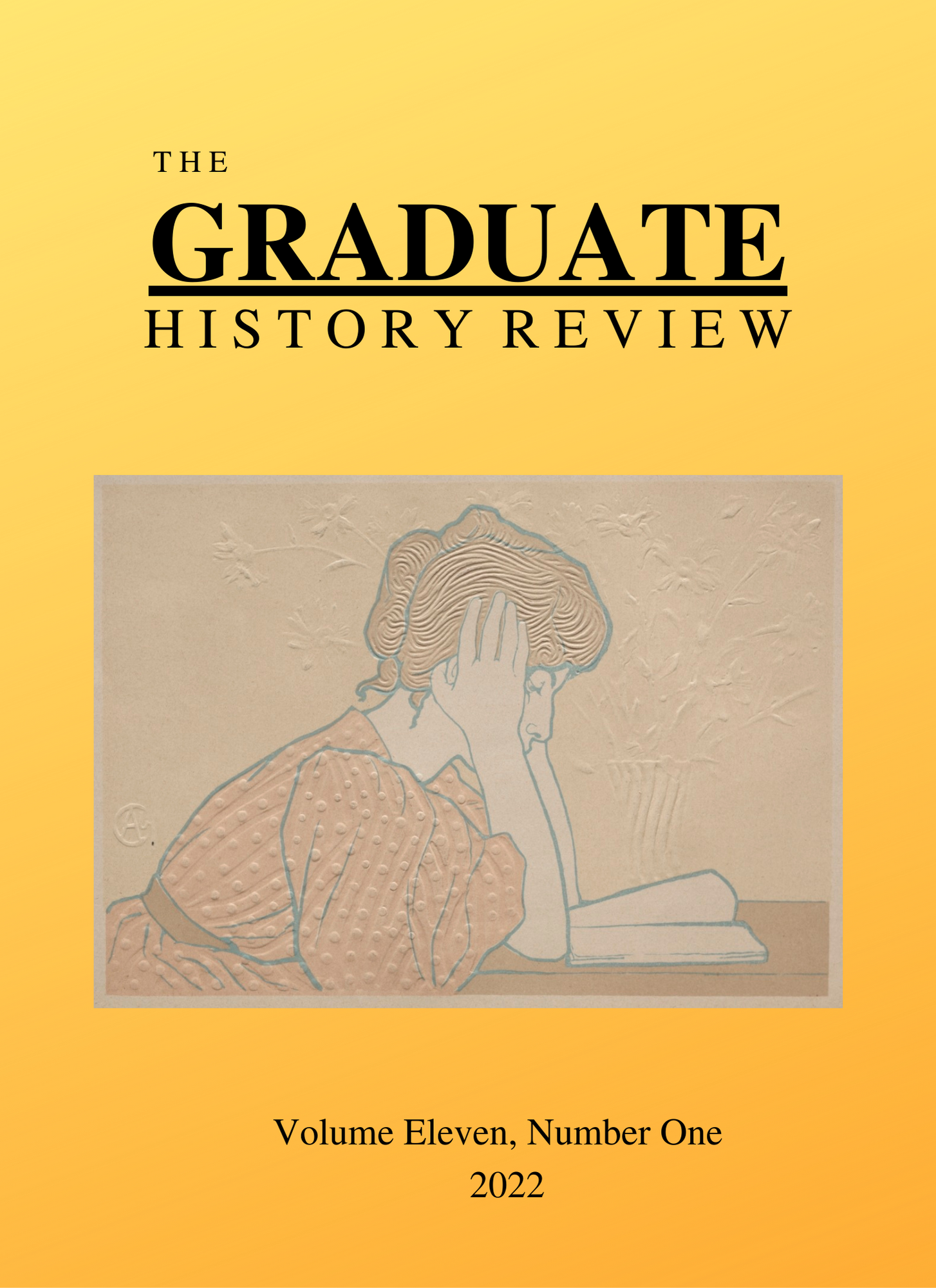 Copyright (c) 2022 Sinéad O'Halloran
This work is licensed under a Creative Commons Attribution 4.0 International License.
Authors who publish with this journal agree to the following terms:
a. Authors retain copyright and grant the journal right of first publication with the work simultaneously licensed under a Creative Commons Attribution 4.0 International that allows others to share the work with an acknowledgement of the work's authorship and initial publication in this journal.
b. Authors are able to enter into separate, additional contractual arrangements for the non-exclusive distribution of the journal's published version of the work (e.g., post it to an institutional repository or publish it in a book), with an acknowledgement of its initial publication in this journal.
c. Authors are permitted and encouraged to post their work online (e.g., in institutional repositories or on their website) prior to and during the submission process, as it can lead to productive exchanges, as well as earlier and greater citation of published work (See The Effect of Open Access).