"It is Unfair to the Animals to Call the German Rapists Animals": Jewish Resistance to Rape at the Hands of Nazis in Polish Ghettos
Kastle Michael Van Der Meer

University of Victoria
Abstract
Despite the close examination of Nazi brutality in the postwar years, certain atrocities remain relatively understudied. Crimes involving sexualized violence in particular were neglected by scholars until recently for a variety of reasons, including the incorrect notion that German laws prohibiting Rassenschande (racial defilement) prevented "Aryan" Germans from raping Jews. As a result, certain forms of violence such as rape have not traditionally been considered part of the Nazi terror apparatus. In an effort to shed light on the topic of sexualized violence in the Holocaust and to emphasizethe agency of victims and survivors, this paperinvestigates how Jews resisted rape and attempted rape in ghettos across occupied Poland by members of the Wehrmacht (German Armed Forces) and Schutzstaffel (Protection Squad, SS). An analysis of survivor testimony belonging to Jewish survivors who either experienced such violence at the hands of Nazis in Polish ghettos or were witness to it shows that rape in this context was resisted with vigour and in various ways.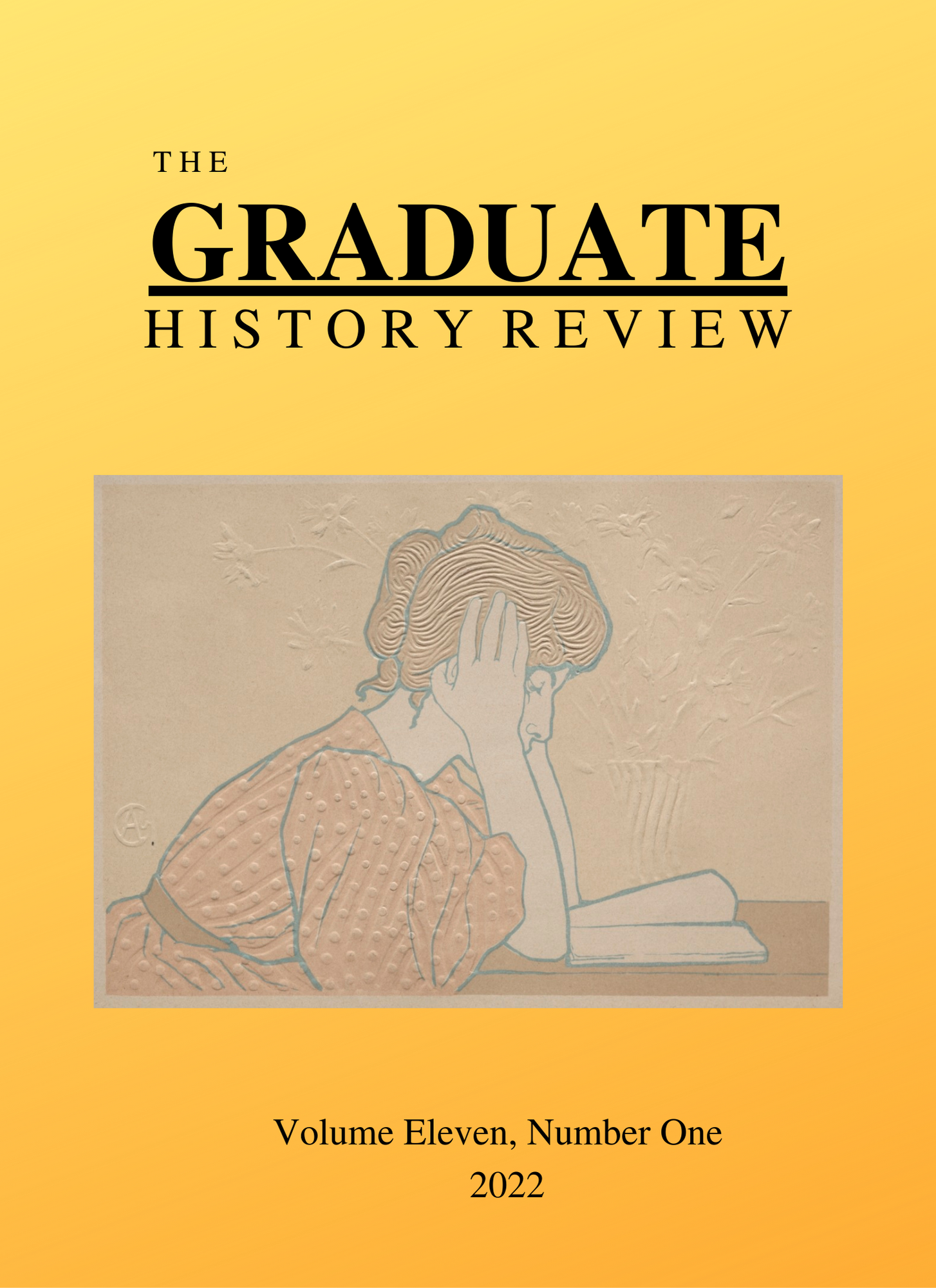 Copyright (c) 2022 Kastle Michael Van Der Meer
This work is licensed under a Creative Commons Attribution 4.0 International License.
Authors who publish with this journal agree to the following terms:
a. Authors retain copyright and grant the journal right of first publication with the work simultaneously licensed under a Creative Commons Attribution 4.0 International that allows others to share the work with an acknowledgement of the work's authorship and initial publication in this journal.
b. Authors are able to enter into separate, additional contractual arrangements for the non-exclusive distribution of the journal's published version of the work (e.g., post it to an institutional repository or publish it in a book), with an acknowledgement of its initial publication in this journal.
c. Authors are permitted and encouraged to post their work online (e.g., in institutional repositories or on their website) prior to and during the submission process, as it can lead to productive exchanges, as well as earlier and greater citation of published work (See The Effect of Open Access).