Fascism and the Trans Villain: Historically Recurring Transphobia in Far-Right Politics
Abstract
This article builds a base of historical and theoretical context to understand the resurgence of transphobic propaganda and violence led by the American far-right through an examination of the connections between trans politics and global political economies of capitalism. Through a synthesis of established theories of fascism, a historical analysis of fascism, and a case study of propagandistic transphobia in two American films from the height of the Cold War, I argue that the proliferation of contemporary anti-trans sentiment reflects the state of crisis that the American empire is experiencing as domestic and international resistance threatens its global hegemony. Further I argue that a historical and theoretical examination of fascism and trans issues show the capacity for fascistic anti-trans violence not as a departure from the norm of liberal democratic nation-state systems that developed through the processes of capital, but rather as a constitutive part of that norm. Trans historians must mobilize historical knowledge and practice to disseminate public facing works that furnish a wide base of readers with the tools to understand and contextualize contemporary trans panic as it metastasizes.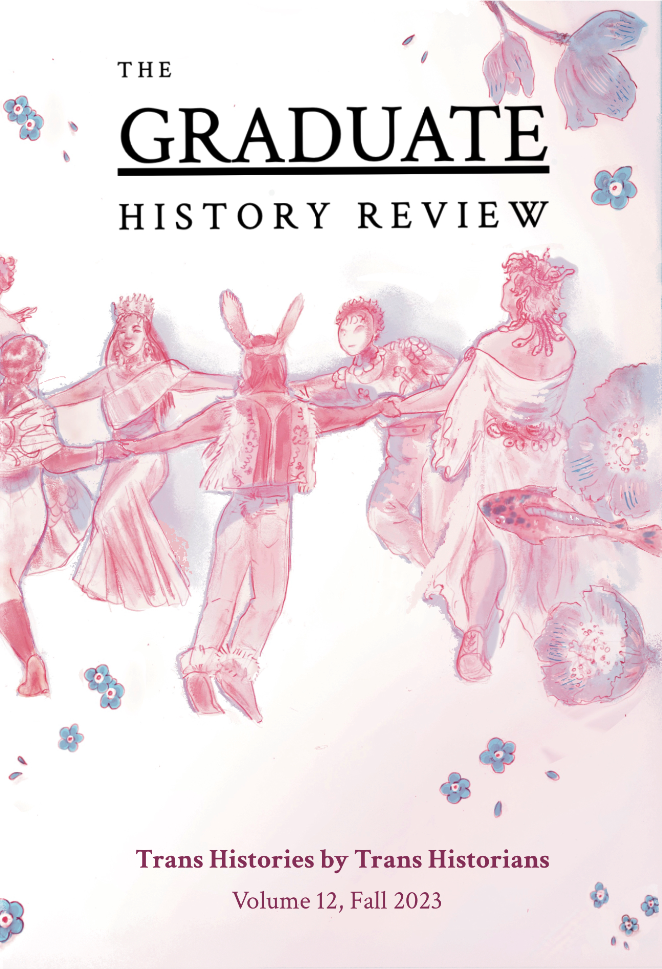 Copyright (c) 2023 Penelope Higgins
This work is licensed under a Creative Commons Attribution 4.0 International License.
Authors who publish with this journal agree to the following terms:
a. Authors retain copyright and grant the journal right of first publication with the work simultaneously licensed under a Creative Commons Attribution 4.0 International that allows others to share the work with an acknowledgement of the work's authorship and initial publication in this journal.
b. Authors are able to enter into separate, additional contractual arrangements for the non-exclusive distribution of the journal's published version of the work (e.g., post it to an institutional repository or publish it in a book), with an acknowledgement of its initial publication in this journal.
c. Authors are permitted and encouraged to post their work online (e.g., in institutional repositories or on their website) prior to and during the submission process, as it can lead to productive exchanges, as well as earlier and greater citation of published work (See The Effect of Open Access).