Introduction to this Special Issue on Multimedia, Mobility and the Digital Southeast Asian Family's Polymedia Experiences
Monika Winarnita

La Trobe University, Melbourne, Australia
Abstract
Southeast Asia is home to the largest number of social media users in the world. It is also a region known for its mobile population, with high numbers of overseas workers, international students, refugees/asylum seekers, and migrants seeking permanent residency or citizenship in other countries. Digital technology is shaping the way Southeast Asians express themselves, interact, maintain contact, and sustain their family relationships. Online multimedia content is one way that migrants and mobile Southeast Asians express their sense of belonging, their multiple and varied identities, their cultural backgrounds, and their sense of connectedness to family members. This special issue aims to provide a contemporary understanding of online multimedia expressions of identity, belonging, and intergenerational family relationships of migrants and mobile Southeast Asians. Six peer- reviewed journal articles and three creative commentaries explore how online multimedia productions and stories enable a deeper understanding of the effects of migration and mobility on intergenerational family relationships. By focusing on the online multimedia expressions of Southeast Asian people, this issue aims to comprehend social and cultural change in this region and the nuances of how it is being shaped by digital technologies. Moving beyond connectedness, the articles address a wide range of issues, such as power, conflict, and kinship relations. Themes such as educational mobility, the transnational family's online communication, and the hopes and affirmations shared through digital diasporic communities are explored. By focusing on multimedia, mobility, and the digital Southeast Asian family's polymedia experiences, this special issue contributes to the literature on digital networked societies.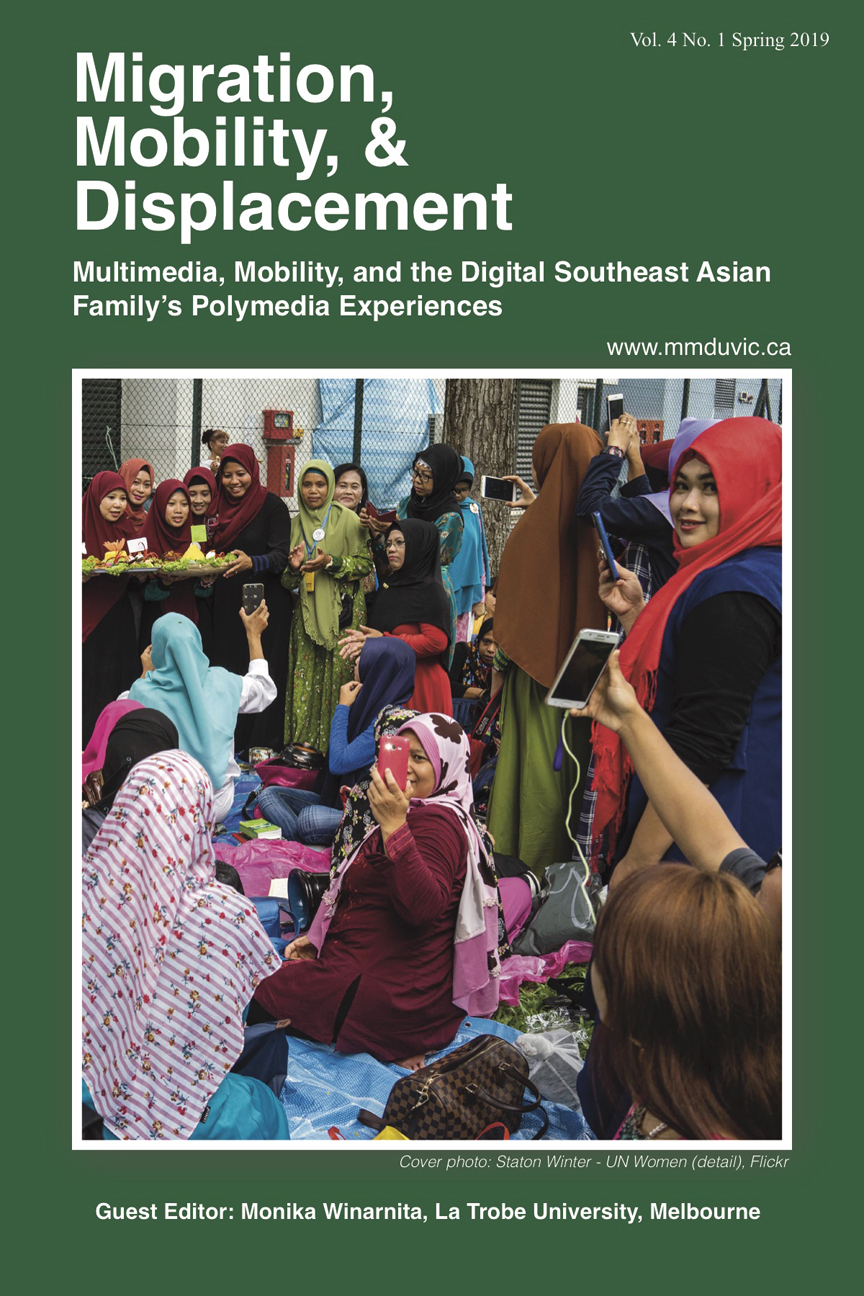 Copyright (c) 2019 Monika Winarnita
This work is licensed under a Creative Commons Attribution-NonCommercial 4.0 International License.
This work is licensed under a 
Creative Commons Attribution-NonCommercial 4.0 International License
.