Digital Family Ethnography: Lessons from Fieldwork amongst Indonesians in Australia
Monika Winarnita

La Trobe University, Melbourne, Australia
Abstract
This article discusses the opportunities and constraints in using a digital family ethnography for qualitative studies amongst Indonesians in Australia. The first half of the article highlights the opportunities that online and offline participant observation can provide in terms of understanding family transnational networks. Going beyond an ego-based narrative approach in interviews, digital family ethnography shows how social network analysis and reflexivity can bring depth to a study on family by including the researcher's position vis-à-vis the research participants. The second half of the article discusses challenges in using these combined online and offline methods and how these challenges might be mitigated in future studies. In particular, the article look at problems faced with interviews, multimedia usage, and social media analysis related to the researcher's background and in working with different age groups. In the transnational family context, social media and electronic communication are critical parts of contemporary ethnographic methodologies, and the discussion thus centres on including online personhood in the research. The study concludes that although digital family ethnography methodologies have limitations, they can be used to account for the transforming relationships that make up family mobility.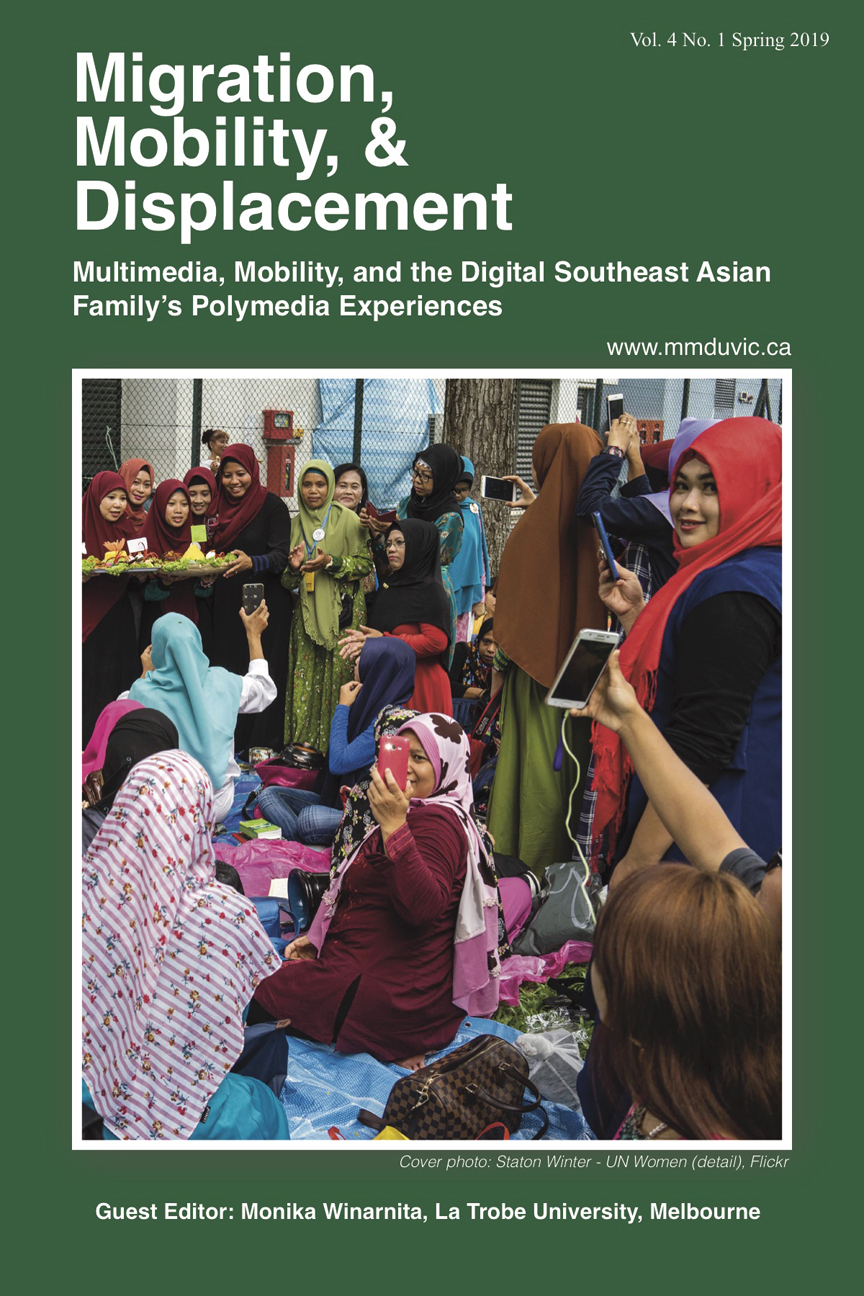 Copyright (c) 2019 Monika Winarnita
This work is licensed under a Creative Commons Attribution-NonCommercial 4.0 International License.
This work is licensed under a 
Creative Commons Attribution-NonCommercial 4.0 International License
.