Serendipity during the pandemic: Taking a community-partnered study about young, forced migrants online
Jessica Ball

University of Victoria

Debra Torok

University of Victoria

Suwannimit Foundation

Suwannimit Foundation

Saw Phoe Khwar Lay

Suwannimit Foundation

Spring Song

Suwannimit Foundation

M. Htang Dim

Chiang Mai University
Abstract
This research update describes the transformation of a partnership project between a university-based team in Canada and a migrant-serving community organization in Thailand occasioned by the pandemic. Travel restrictions preventing the Canada-based team from carrying out project activities directly with young, forced migrants provided the impetus to explore an entirely online collaboration over 18 months. This shift flattened what would likely have been a hierarchical role structure, with the Canada-based team members positioned as experts and primary actors in conducting the project. The partners deliberated together about the cultural fit, desirability, feasibility and potential variations of the novel Peer Mediated Story Board Narrative method, which is intended both as a means of data collection and an intervention for migrant youth needing psychosocial support. In consultation with the Canada-based team, the Thailand-based partners undertook participant recruitment and piloted the method with diverse groups of migrant youth living in Myanmar and Thailand, using creative approaches including conducting the method online with groups of youth using smart phones. The serendipitous benefit of moving the partnership online highlights the potential for a more probing, mutually interdependent, less costly collaboration in which partners enter into an ethical space between partners' worlds. In this space, assumptions, core constructs, and methodological fidelity can be challenged, new understandings can be forged and, in the case of this project, a sustainable approach to psychosocial support for forced migrant youth can be co-created. 
Downloads
Download data is not yet available.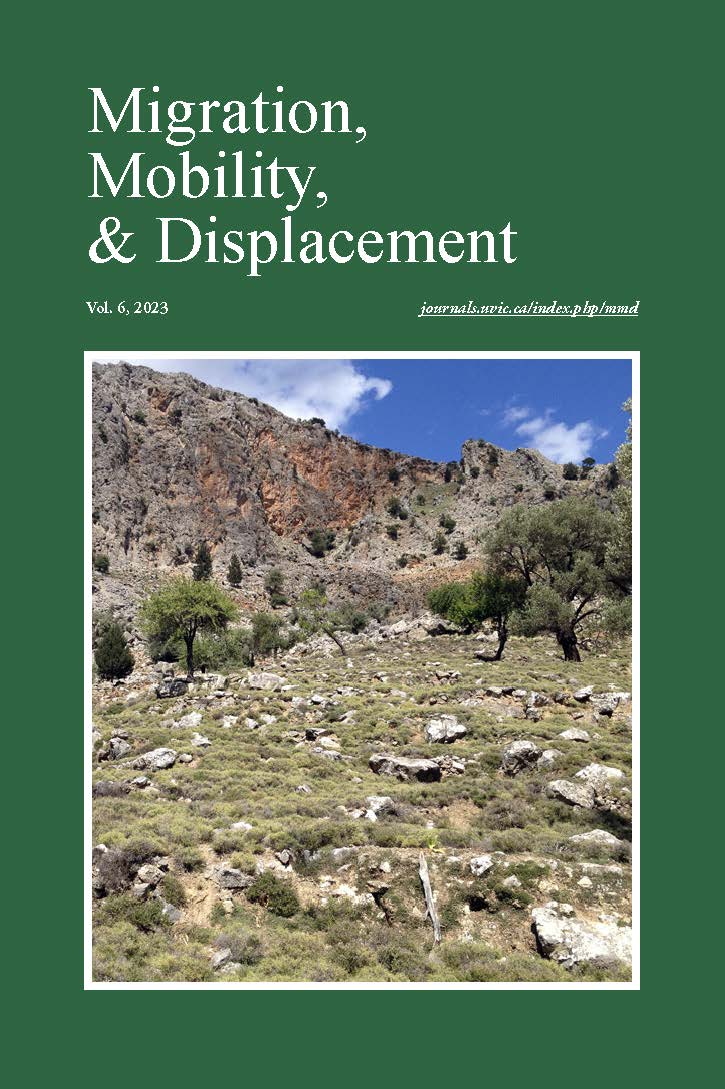 Copyright (c) 2023 Ball, Jessica
This work is licensed under a Creative Commons Attribution-NonCommercial 4.0 International License.
This work is licensed under a 
Creative Commons Attribution-NonCommercial 4.0 International License
.