Between Petroleum and Paris
Canadian Foreign Policy, Liberal Internationalism, and the Paris Agreement
Abstract
In the 20th century, Canada's natural resource-based economy came to a head with the burgeoning environmentalism movement. The country's dependency on oil and gas was a blight on its domestic and international profile. To reform the nation's public image and develop its environmental credentials, Canada became an active participant in international environmental fora. The country's reliance on fossil fuels and resource extraction, however, continued unabated. I examine Canadian Environmental Foreign Policy (EFP) through the lens of liberal internationalism, highlighting the tensions between the Canadian economy and environmental politics, using the Paris Agreement (2015) as a focal point.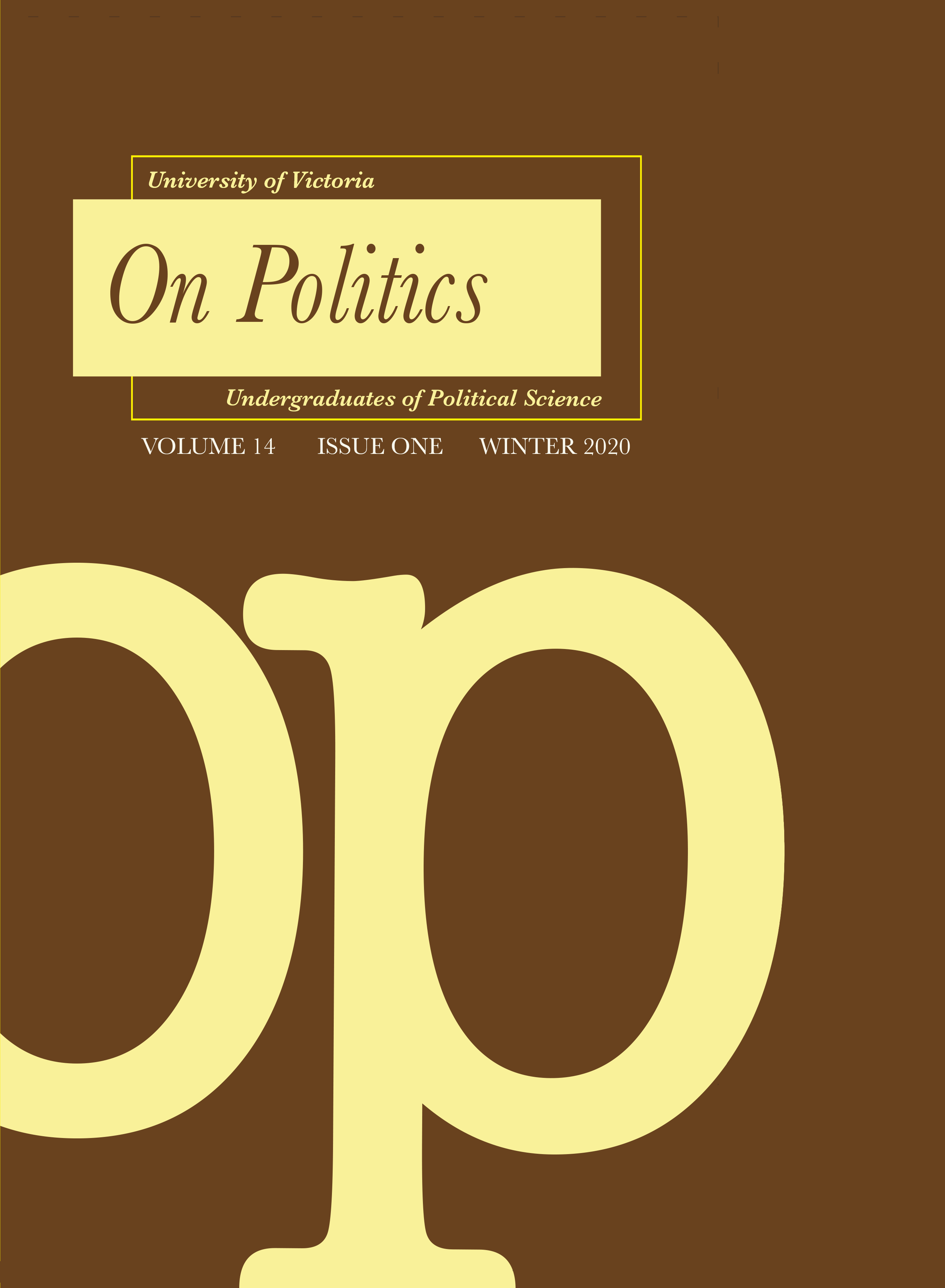 Copyright (c) 2020 James Mager
This work is licensed under a Creative Commons Attribution-NonCommercial 4.0 International License.