The Glorified Rapist: How Militarized Masculinity Creates Militarized Sites That Foster Intra-Service Sexualized Violence Through an Examination of the U.S. Military
Molly Taylor

University of Victoria
Abstract
The ratification of United Nations Security Council Resolution 1325 aimed to promote women's peace and security using a liberal feminist framework to advance gender equality in conflict settings. Its failure to redress underlying structural problems has raised justified criticism. This article probes to unpack the force of toxic hegemonic masculinity in conflict settings. The U.S. Army is highly regarded for safeguarding the nation-state. Yet, ironically, U.S. military institutions persist as sites of intra-service sexual violence which must not be understood as anything less than a national security concern. How militarized masculinities foster militarized sites and enable intra-service sexualized violence will be explored through a gendered lens using the U.S. military as a case study. Ultimately, this research finds that U.S. national heroes are being violated by uniformed rapists, who escape accountability shielded by militarism's toxic use of hegemonic masculinity.
Downloads
Download data is not yet available.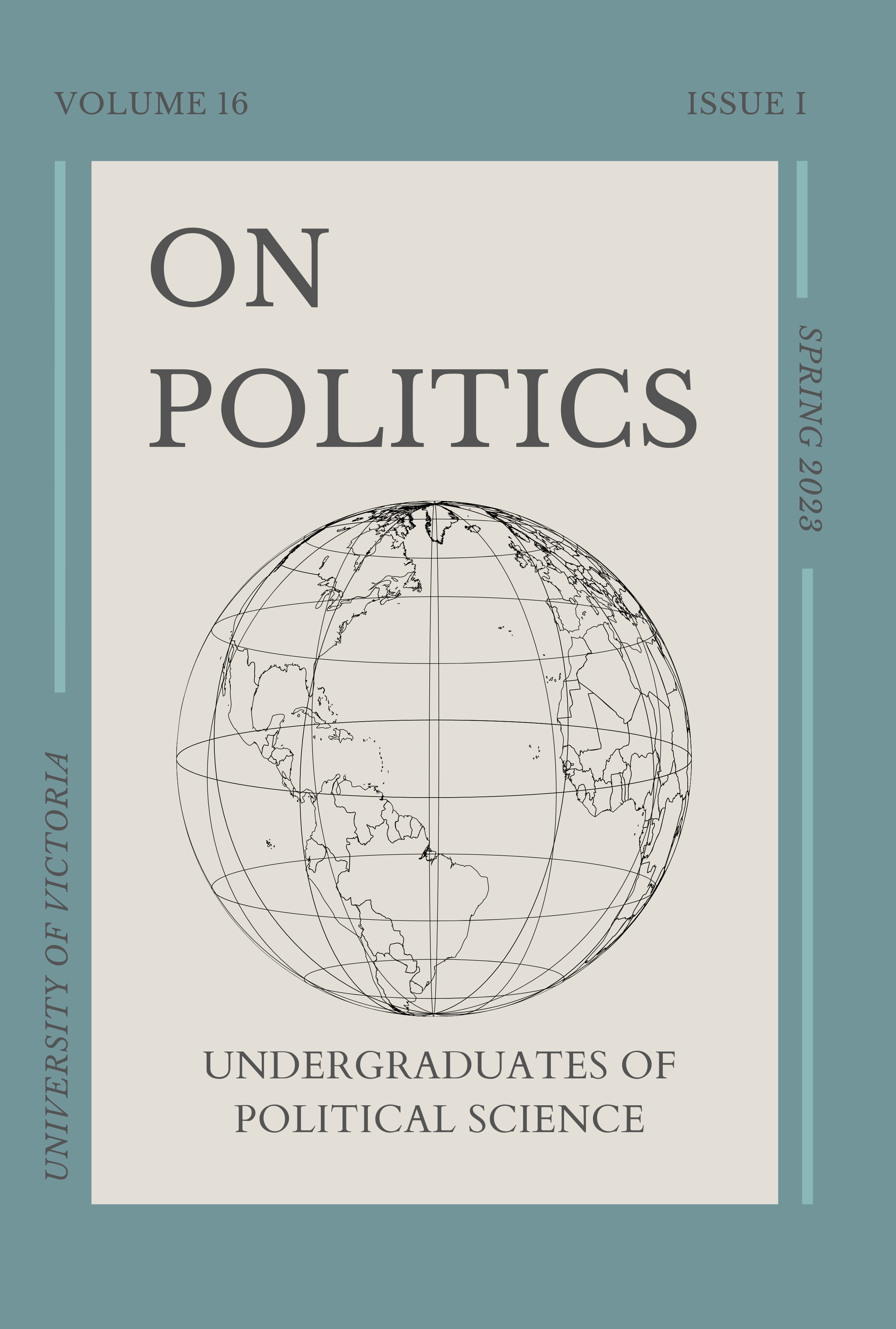 How to Cite
Taylor, M. (2023). The Glorified Rapist: How Militarized Masculinity Creates Militarized Sites That Foster Intra-Service Sexualized Violence Through an Examination of the U.S. Military. On Politics, 16(1), 1-13. Retrieved from https://journals.uvic.ca/index.php/onpolitics/article/view/21476
Copyright (c) 2023 Molly Taylor
This work is licensed under a Creative Commons Attribution-NonCommercial 4.0 International License.