Leadership & Ambition: Comparative Insights from France and Costa Rica's Fossil Fuel Moratoria
Ethan Elliott

University of Victoria
Abstract
This comparative analysis highlights the enabling factors for France and Costa Rica to pursue supply-side fossil fuel restraints (fossil fuel exploration and extraction moratoria). This study helps clarify the pathways to adopting these policies and looks at intrinsic and external factors motivating state behaviour. The presence of executive leadership commitment acts as international driver combined with the enabling material conditions of carbon free /renewable electricity systems coalesce to produce fossil fuel bans; while the pursuit of climate-leader status within the international context of climate change negotiations stands out as an external motivating factor.
Downloads
Download data is not yet available.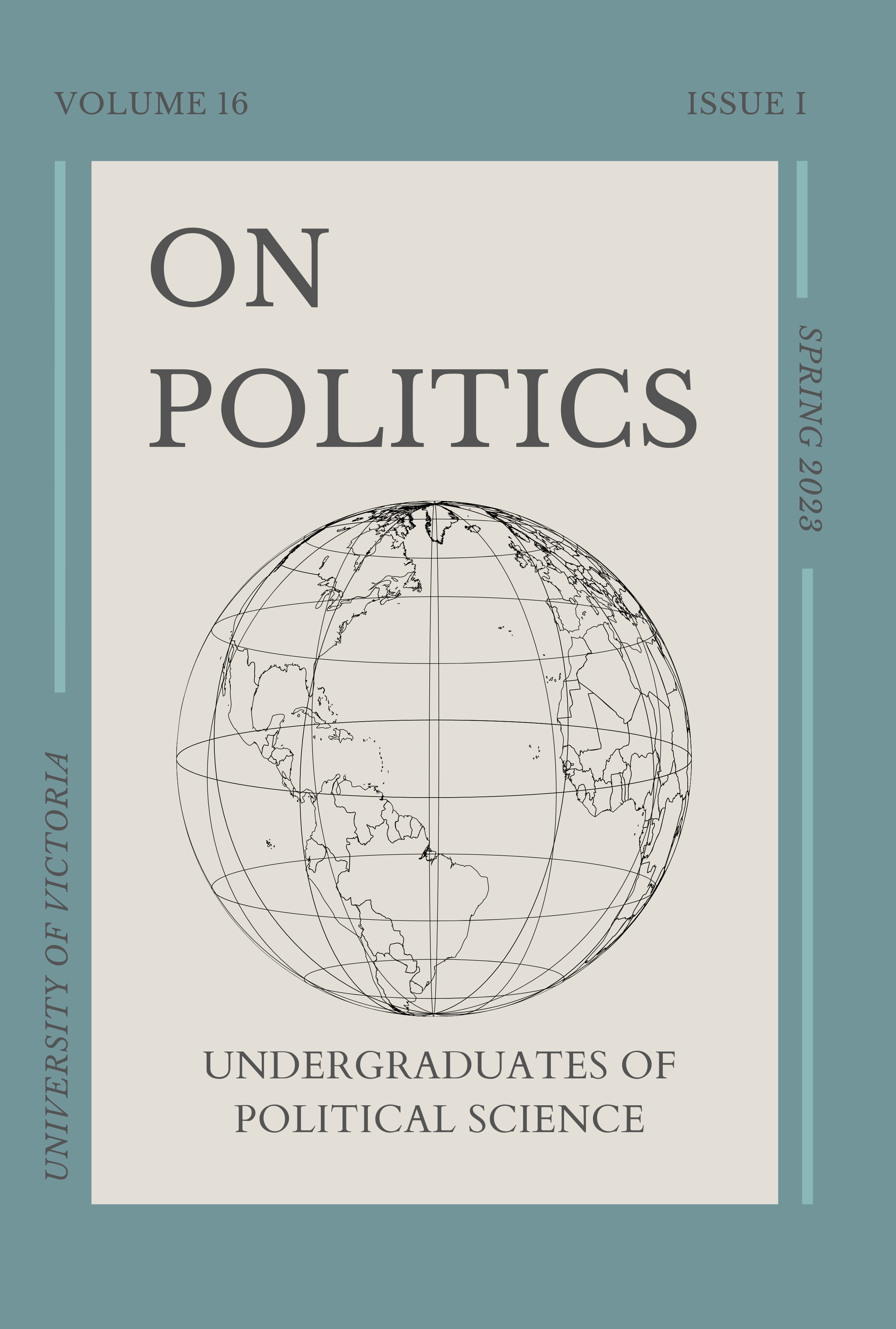 How to Cite
Elliott, E. (2023). Leadership & Ambition: Comparative Insights from France and Costa Rica's Fossil Fuel Moratoria. On Politics, 16(1), 38-59. Retrieved from https://journals.uvic.ca/index.php/onpolitics/article/view/21479
Copyright (c) 2023 Settings Ethan Elliott
This work is licensed under a Creative Commons Attribution-NonCommercial 4.0 International License.