Queering Whanganui River's Legal Status
Eric Willis

University of Victoria
Abstract
This study discusses the political implications and consequences of subverting colonial frameworks and legal definitions of personhood to include more than human entities. I argue that the Whanganui River's legal recognition as a person recognizes the value of Māori worldviews; however, I am not  convinced such recognition indicates an interruption of ongoing settler-colonialism. I authored this paper to facilitate conversations about decolonization and selfsovereignty that are mindful of the process without utilizing reformist politics.
Downloads
Download data is not yet available.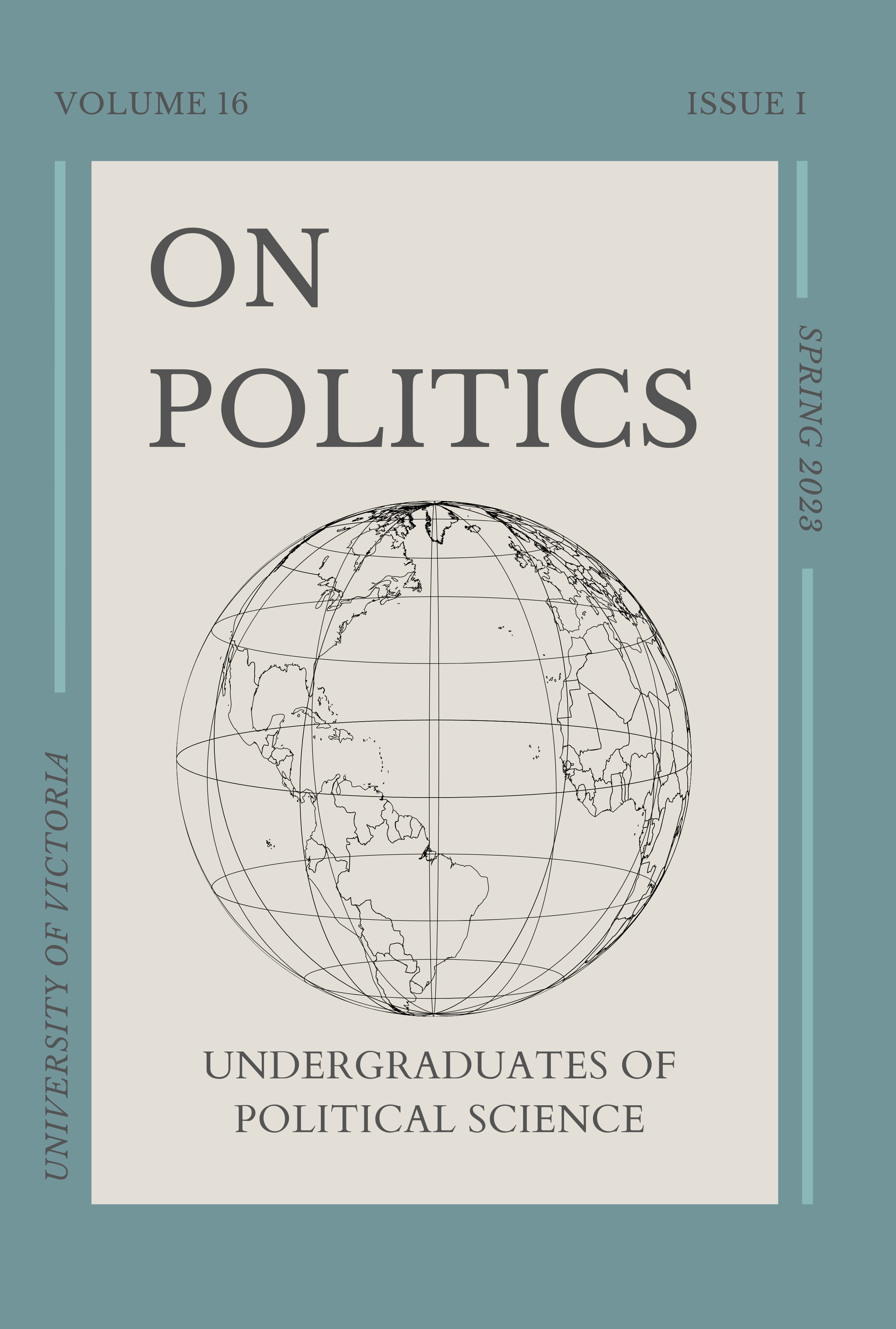 How to Cite
Willis, E. (2023). Queering Whanganui River's Legal Status. On Politics, 16(1), 73-86. Retrieved from https://journals.uvic.ca/index.php/onpolitics/article/view/21481
Copyright (c) 2023 Eric Willis
This work is licensed under a Creative Commons Attribution-NonCommercial 4.0 International License.