Developing A Critical Approach Towards Contrasting Protectionist and Free-Trade Paradigms
Elliot Goodell Ugalde

University of Victoria
Abstract
This paper utilizes critical theory to interrogate the normative ontological and epistemological assumptions undergirding free-trade and protectionist paradigms, the two dominant paradigms within Western economic orthodoxy. In comparing both paradigms, this paper argues that protectionism better aligns with critical economics' agenda of remaining responsive and aware of theory's undergirded, normative assumptions. This argument is inductively corroborated using the empirics of the 1994 EZLN uprising. Ultimately, given a binary between free-trade and protectionist paradigms, as per Western economic orthodoxy, critical economists should advocate for protectionist measures as they better align with their political project.
Downloads
Download data is not yet available.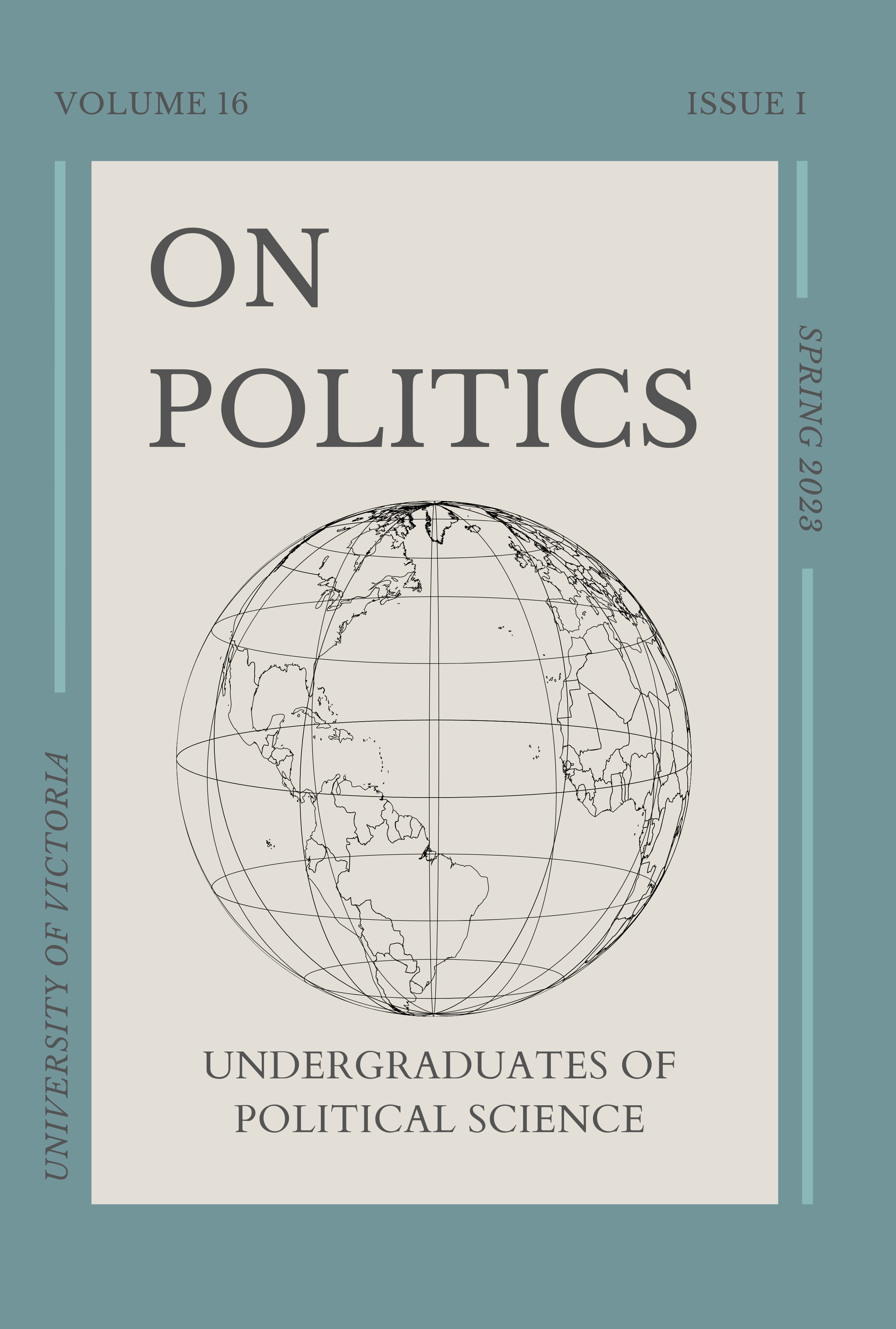 How to Cite
Ugalde, E. G. (2023). Developing A Critical Approach Towards Contrasting Protectionist and Free-Trade Paradigms. On Politics, 16(1), 87-105. Retrieved from https://journals.uvic.ca/index.php/onpolitics/article/view/21482
Copyright (c) 2023 Elliot Goodell Ugalde
This work is licensed under a Creative Commons Attribution-NonCommercial 4.0 International License.