Reprising ASL at ACT
Romeo and Juliet at A Contemporary Theatre
Michael W. Shurgot

South Puget Sound Community College, Olympia, WA. USA. (Ret.)
Abstract
A review of Romeo & Juliet at Seattle's A Contemporary Theatre featuring deaf actors in the roles of Friar Lawrence and Romeo.
References
Langs, John. "A Contemporary Theatre Production of Romeo and Juliet." Encore Stages (March 2019), A-2.
Carlson, Marvin. Speaking in Tongues: Language at Play in the Theatre. Ann Arbor: University of Michigan Press, 2009.
Shurgot, Michael. "Breaking the Sound Barrier: Howie Seago and American Sign Language at Oregon Shakespeare Festival." Shakespeare Bulletin, 30.1 (2012): 21-36.
Shurgot, Michael. "Review of Hamlet and The Merchant of Venice." The Upstart Crow, 30 (2011): 76-94.
Siger, Leonard. "The Silent Stage." The John Hopkins Magazine (October 1960); quoted in Stephen C. Baldwin, Pictures in the Air: The Story of the National Theatre of the Deaf (Washington, DC: Gallaudet University Press, 1993), 13.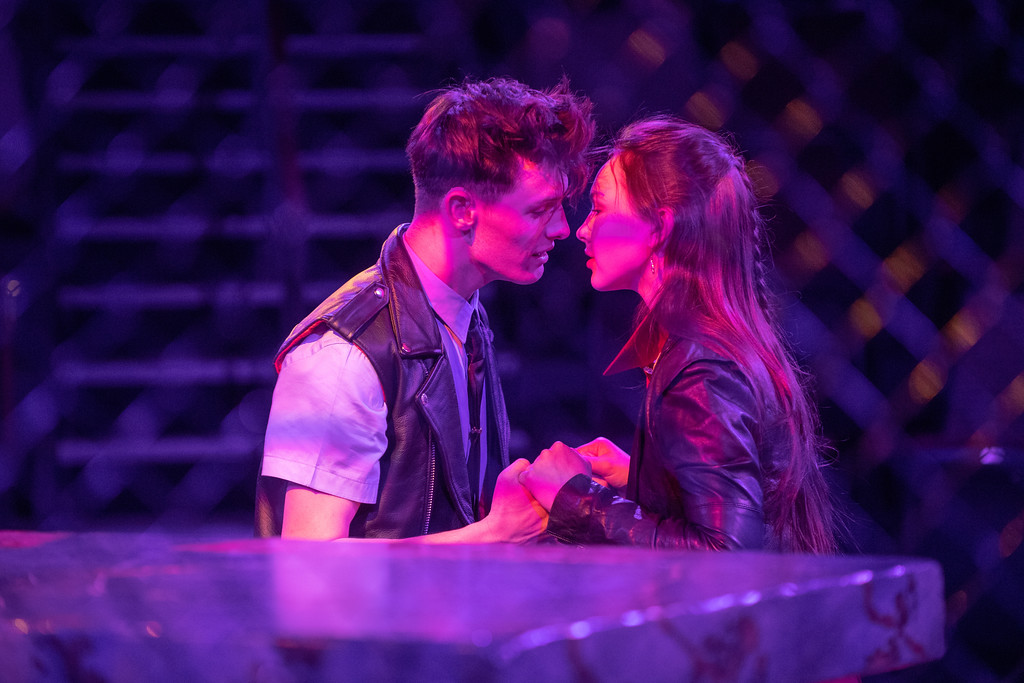 Section
Performance Reviews
Copyright (c) 2019 Michael W. Shurgot
This work is licensed under a Creative Commons Attribution-NonCommercial-NoDerivatives 4.0 International License.
Contributors retain the copyright of the text of their contributions. Any images contained therein are subject to the copyright specifications of their respective creators. Scene's paratextual materials are freely available for quotation and reuse, with credit given to Scene.