The Present and Future of Land-based Education in Treaty #3
Donna Chief

Brendan Smyth
Keywords:
Land-based education, land-based pedagogies, Anishinaabe, educational outcomes, cultural identity, cultural pride
Abstract
In this paper, we examine the current state of land-based education within Treaty #3 and look to potential models for strengthening and building upon current practices. This paper is organized around four central questions:
1. Where are we now?
2. What characterizes Anishinaabe land-based education?
3. Why is land-based education important now?
4. Where do we want to go?
By reflecting on and responding to these questions, we hope to begin a discussion about how land-based pedagogies rooted in Anishinaabe knowledge can improve and strengthen the educational outcomes for all students within Treaty #3.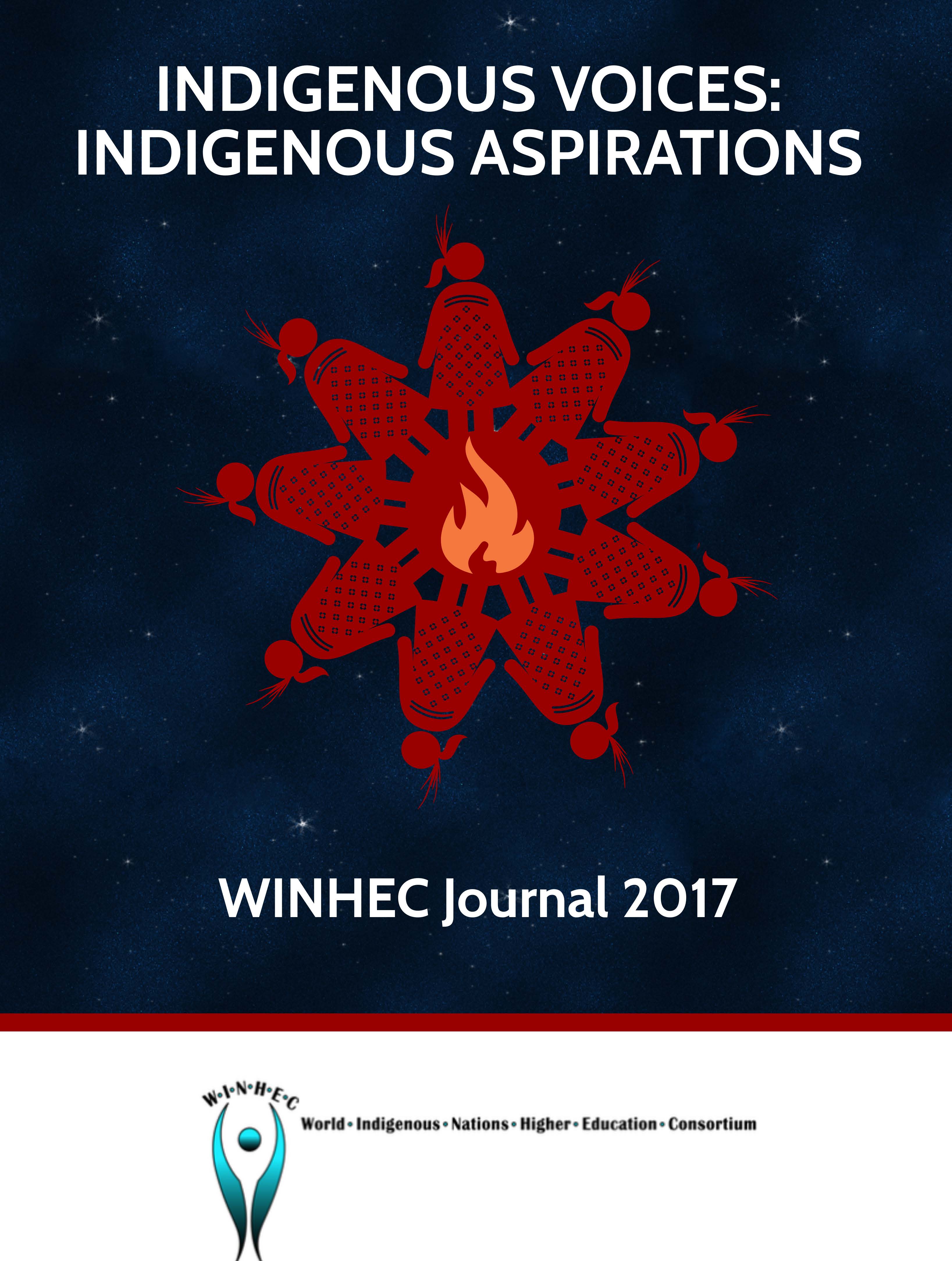 Copyright to the Papers in the WINHEC Journal reside at all times with the named author/s and if noted their community/family/society.
The author/s assignes to WINHEC a non-exclusive license to publish the documents in this Journal and to publish this document in full on the World Wide Web at www.win-hec.org.au and at journals.uvic.ca/index.pp/winhec.
Authors are able to enter into separate, additional contractual arrangements for the non-exclusive distribution of the journal's published version of the work (e.g., post it to an institutional repository or publish it in a book), with an acknowledgement of its initial publication in this journal.
Further use of this document shall be restricted to personal use and in courses of instruction provided that the article is used in full and this copyright statement is reproduced. Any other usage is prohibited, without the express permission of the authors.