Journalism Studies for the Indigenous Sámi: From preparatory courses to worldwide Indigenous Master's Studies
Keywords:
Sámi media, media education, journalism studies, Indigenous education, language revitalization
Abstract
Journalism studies for the Indigenous Sámi people began with one year of preparatory studies at Sámi University College in Guovdageaidnu/Kautokeino Norway in 1992. In 2000, Sámi University College launched a pilot project for a separate Sámi Journalism course. This course developed into a permanent Bachelor's program in the years to follow. Sámi language is the primary language of instruction in this program, and students are trained to function as journalists in Sámi society with special skills to work in Sámi media and with Sámi language as their working language. In January 2015, Sámi University College launched a new Master's program, the Master of Sámi Journalism from an Indigenous Perspective program. The Candidate and Bachelor's programs were developed to meet the needs of professional journalists in a growing Sámi media field prioritizing Sámi language production, and the Master's program aims to train experts with Indigenous media expertise for leadership positions in Sámi and other Indigenous media and academic institutions.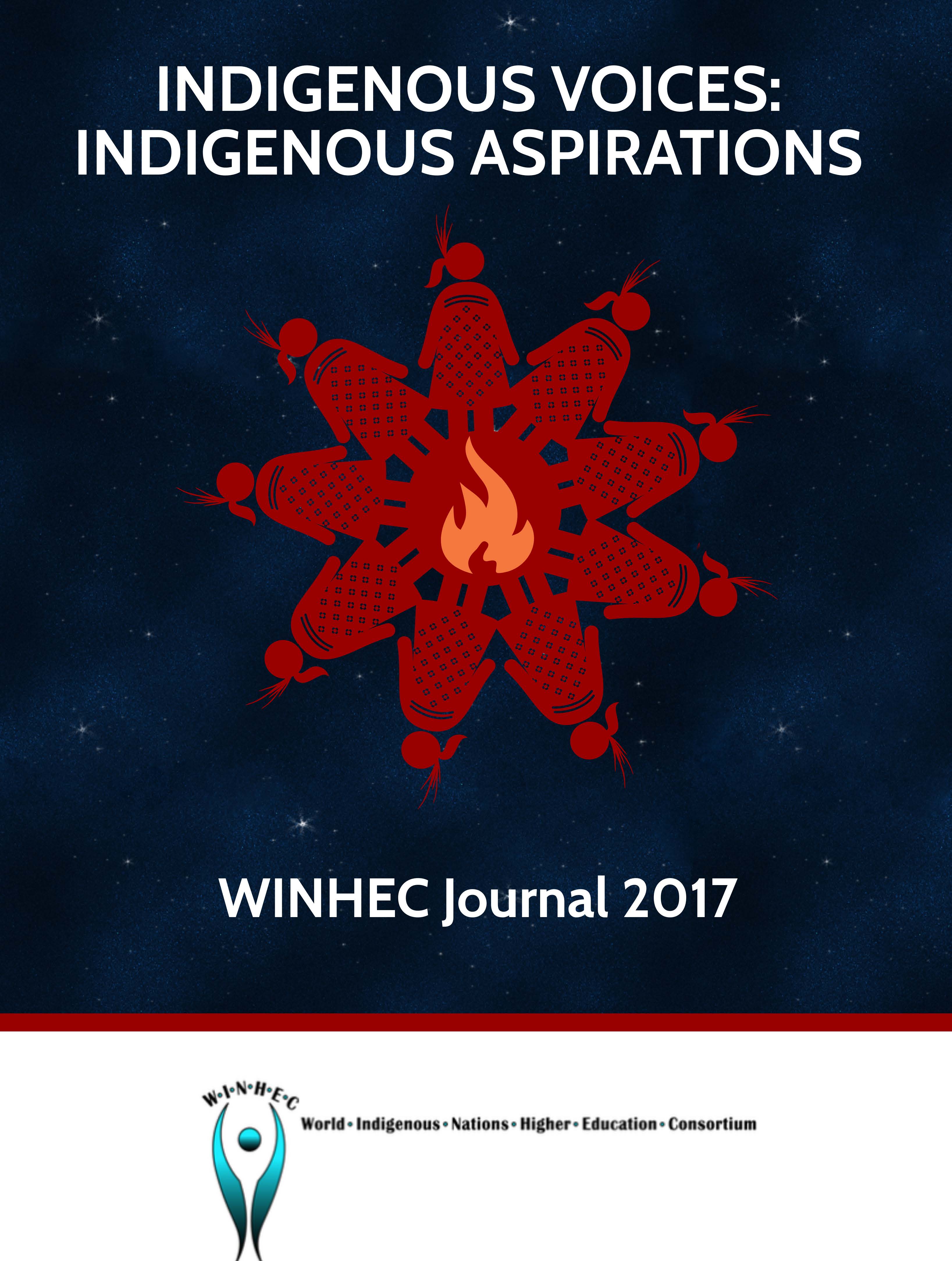 Copyright to the Papers in the WINHEC Journal reside at all times with the named author/s and if noted their community/family/society.
The author/s assignes to WINHEC a non-exclusive license to publish the documents in this Journal and to publish this document in full on the World Wide Web at www.win-hec.org.au and at journals.uvic.ca/index.pp/winhec.
Authors are able to enter into separate, additional contractual arrangements for the non-exclusive distribution of the journal's published version of the work (e.g., post it to an institutional repository or publish it in a book), with an acknowledgement of its initial publication in this journal.
Further use of this document shall be restricted to personal use and in courses of instruction provided that the article is used in full and this copyright statement is reproduced. Any other usage is prohibited, without the express permission of the authors.