Matauranga Maori Literacies: Indigenous Literacy as Epistemological Freedom v. Eurocentric Imperialism
Shane Ewards (Ngati Maniapoto/Waikato)
Abstract
This paper discusses ideas of functional, cultural and critical literacy as inherent within indigenous/Maori ideas of literacy as being multifaceted and (w)holistic. The paper challenges prevailing ideas that functional literacy has long term benefits for Maori and argues that the current narrow focus of literacy pervading New Zealand education, and in particular tertiary/post secondary education is antithetic to the desires of Maori to live as Maori. The views and approach by one indigenous New Zealand institution, a Wananga, to respond to dominant agendas whilst advancing Maori desires and aspirations is highlighted.
Downloads
Download data is not yet available.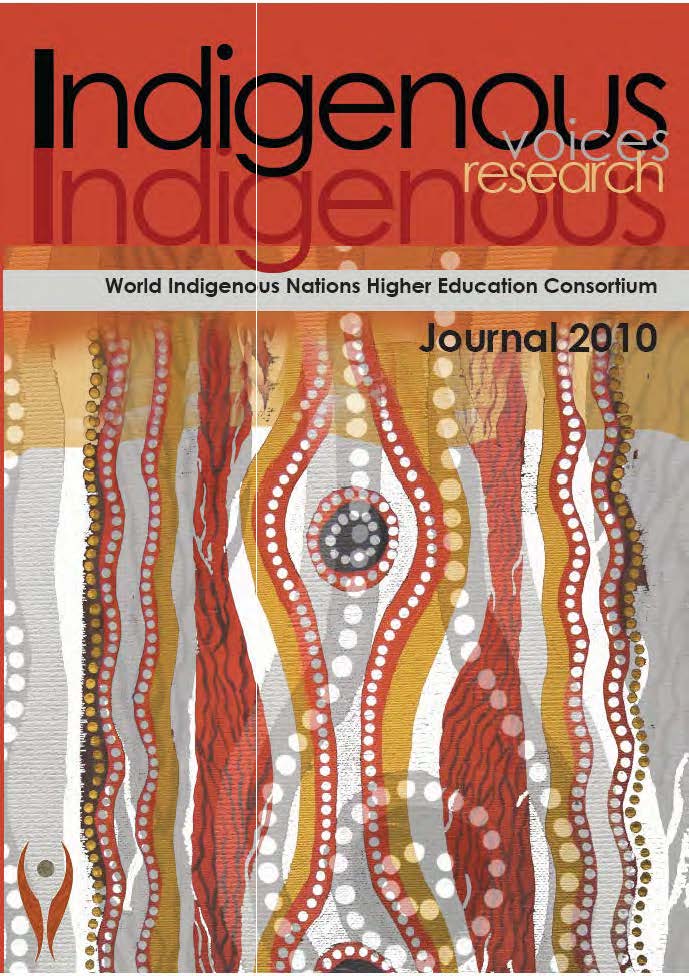 How to Cite
Ewards (Ngati Maniapoto/Waikato), S. (1). Matauranga Maori Literacies: Indigenous Literacy as Epistemological Freedom v. Eurocentric Imperialism. WINHEC: International Journal of Indigenous Education Scholarship, (1), 26-37. Retrieved from https://journals.uvic.ca/index.php/winhec/article/view/18628
Copyright to the Papers in the WINHEC Journal reside at all times with the named author/s and if noted their community/family/society.
The author/s assignes to WINHEC a non-exclusive license to publish the documents in this Journal and to publish this document in full on the World Wide Web at www.win-hec.org.au and at journals.uvic.ca/index.pp/winhec.
Authors are able to enter into separate, additional contractual arrangements for the non-exclusive distribution of the journal's published version of the work (e.g., post it to an institutional repository or publish it in a book), with an acknowledgement of its initial publication in this journal.
Further use of this document shall be restricted to personal use and in courses of instruction provided that the article is used in full and this copyright statement is reproduced. Any other usage is prohibited, without the express permission of the authors.