Hei –Hawaiian string figures: Capturing the Poetic Visions of a People
Abstract
Hei is the Hawaiian tradition of string figure making that is unlike the western tradition of cat's cradle and is more closely related to the dance tradition of my people. Our dance tradition, hula, is poetry based and conveys the thoughts, visions, and prophecies of that poetry through chant accompanied by hand, face, and body gesture and movements that are employed to interpret the essentials of the story being told or remembered.
Hei preserves genealogical, geographical, biographical, and biological information. This paper will explore two of these functions: 1) hei as capturing geographical information; and, 2) hei as preserving genealogical information.
In addition, I will discuss my own heuristic experience in learning hei. Spiritual learning is an essential part of my own native Hawaiian heuristics. Spiritual learning is also an important element in my indigenous research methodology.
Downloads
Download data is not yet available.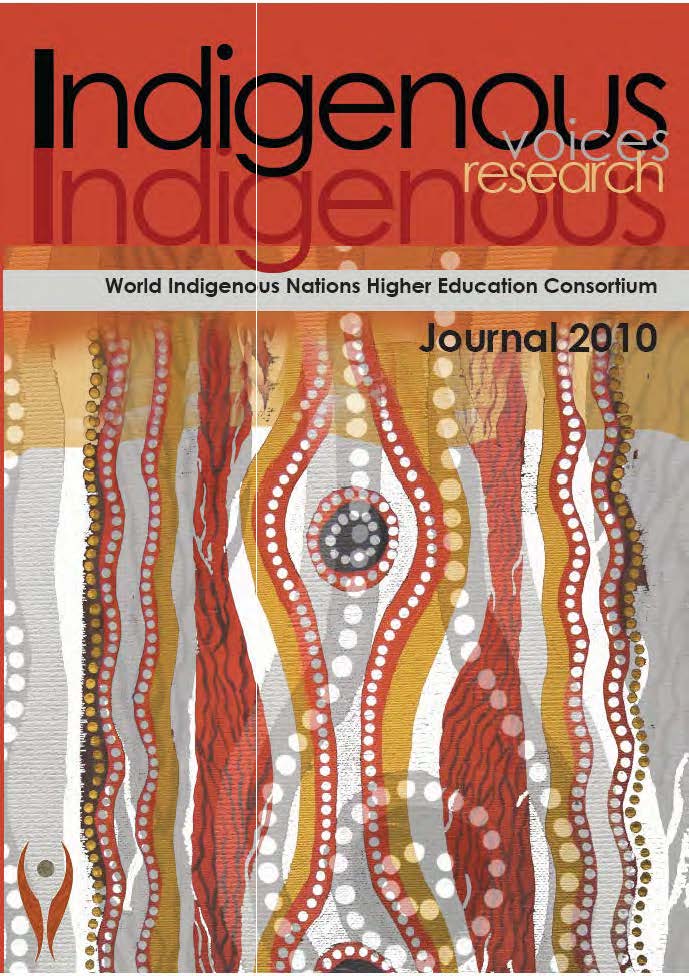 How to Cite
Akana, K. (1). Hei –Hawaiian string figures: Capturing the Poetic Visions of a People. WINHEC: International Journal of Indigenous Education Scholarship, (1), 99-107. Retrieved from https://journals.uvic.ca/index.php/winhec/article/view/18634
Copyright to the Papers in the WINHEC Journal reside at all times with the named author/s and if noted their community/family/society.
The author/s assignes to WINHEC a non-exclusive license to publish the documents in this Journal and to publish this document in full on the World Wide Web at www.win-hec.org.au and at journals.uvic.ca/index.pp/winhec.
Authors are able to enter into separate, additional contractual arrangements for the non-exclusive distribution of the journal's published version of the work (e.g., post it to an institutional repository or publish it in a book), with an acknowledgement of its initial publication in this journal.
Further use of this document shall be restricted to personal use and in courses of instruction provided that the article is used in full and this copyright statement is reproduced. Any other usage is prohibited, without the express permission of the authors.