DhuriNya (dar-rin-ya) (Ancient Aboriginal meaning - Cycle of Being): How to Restore a National First Nation Australian Education System?
Nola Joyce Turner-Jensen

CultuRecode Project
Keywords:
Mindset, Indigenous, Aboriginal, individual-collective, belief systems, culture, instincts, localization
Abstract
This paper is all about introducing readers to two polar opposite Instinctive Belief Systems that drive our unconscious thoughts and the life changing discoveries we found in our 6-year communication discourse research study between Aboriginal and non-Aboriginal people of Australia. A key finding is that an Instinctive Belief System sits more so with those that have ancestry from Anglo-Saxon, Germanic, Celtic cultures of many colonial Australians. Conversely, we discovered that Indigenous peoples of the world including the Pacific Islands, most African, Asian, South American and some Slavic nations are based more on a Collective (rather than Individual) First Mindset. In this study, I helped lead a team of people who discovered how this Instinctive Belief System bias, within our current education and schooling sector, has contributed unequiviocally to the on-going frustrations, misjudgement, resignations, personal battles, and high levels of school dropout among many Indigenous Aboriginal people in Australia today.
Downloads
Download data is not yet available.
References
Ahmat, T., Brahim, G., Brown, A., Davy, C., Dowling, A., Jacobson, S.,…Thomas, T. (2015). Retrieved from https://rsph.anu.edu.au/research/projects/developing-wellbeing-framework-aboriginal-and-torres-strait-islander-peoples
Business-To-You.Com. (2019). Hofstede's Cultural Dimensions. Retrieved from https://www.business-to-you.com/?s=Hofstede%27s+Cultural+Dimensions+
Department of the Prime Minister and Cabinet. (2019). Closing the Gap: Prime Minister's Report 2017. Retrieved from https://www.niaa.gov.au/resource-centre/indigenous-affairs/closing-gap-prime-ministers-report-2017
Rettig, T. (2017, November 9). What is Harmony? A Guide to Collective Cultures. Retrieved from https://medium.com/intercultural-mindset/lets-talk-about-harmony-a-guide-to-collective-communication-environments-def0be300ea0
Teach Thought Staff. (2019, April 22). How the memory works in learning. Retrieved from https://www.teachthought.com/learning/how-the-memory-works-in-learning/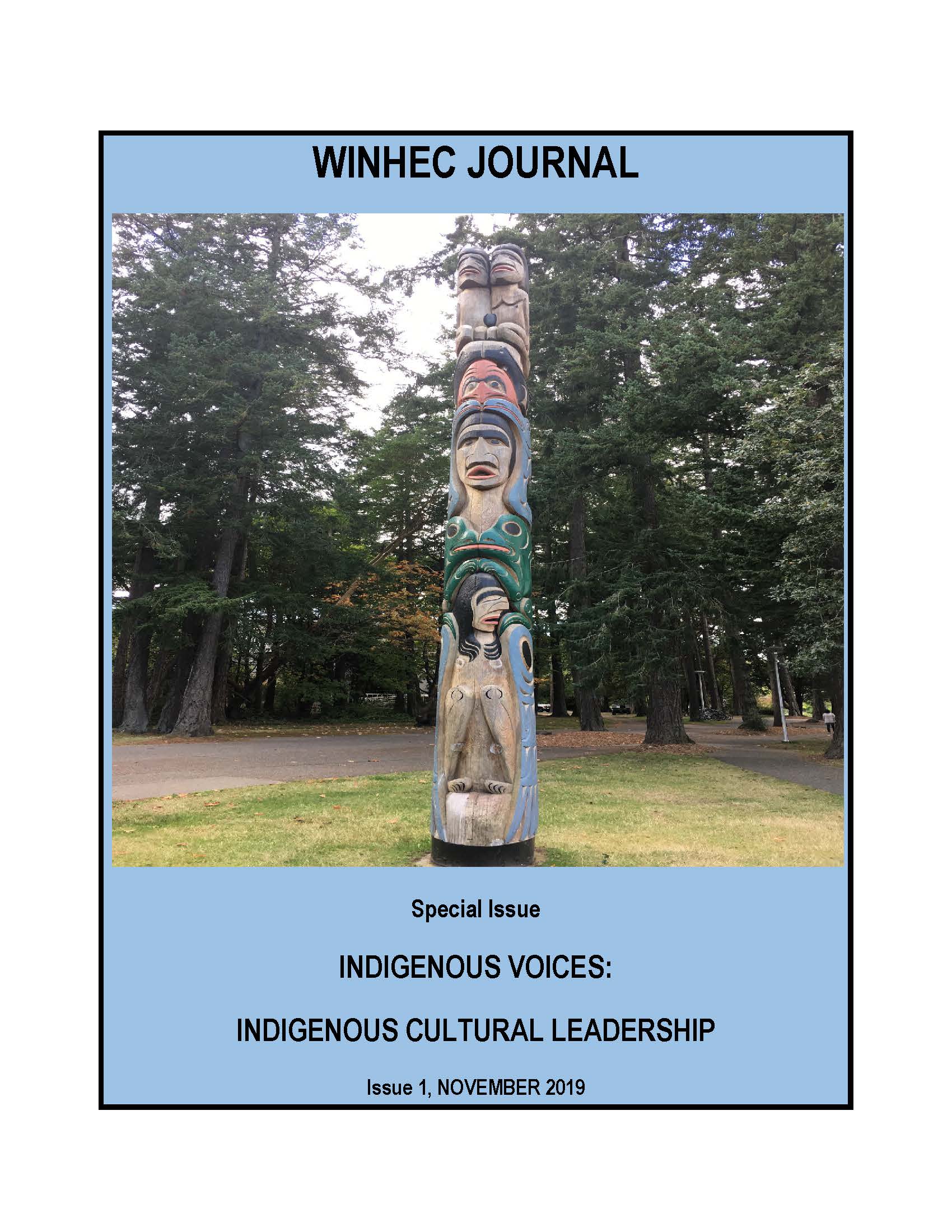 How to Cite
Turner-Jensen, N. J. (2019). DhuriNya (dar-rin-ya) (Ancient Aboriginal meaning - Cycle of Being): How to Restore a National First Nation Australian Education System?. WINHEC: International Journal of Indigenous Education Scholarship, (1), 40-55. Retrieved from https://journals.uvic.ca/index.php/winhec/article/view/18911
Copyright (c) 2019 Nola Joyce Turner-Jensen
This work is licensed under a Creative Commons Attribution 4.0 International License.
Copyright to the Papers in the WINHEC Journal reside at all times with the named author/s and if noted their community/family/society.
The author/s assignes to WINHEC a non-exclusive license to publish the documents in this Journal and to publish this document in full on the World Wide Web at www.win-hec.org.au and at journals.uvic.ca/index.pp/winhec.
Authors are able to enter into separate, additional contractual arrangements for the non-exclusive distribution of the journal's published version of the work (e.g., post it to an institutional repository or publish it in a book), with an acknowledgement of its initial publication in this journal.
Further use of this document shall be restricted to personal use and in courses of instruction provided that the article is used in full and this copyright statement is reproduced. Any other usage is prohibited, without the express permission of the authors.