Indigenous Knowledge: Foundations for First Nations
Abstract
This essay seeks to clarify the theoretical frameworks that have been developed to understand Indigenous knowledge, to provide some insight into the reasons for the tensions between Indigenous and Eurocentric ways of knowing, and to point out the challenges these conflicts bring to educational systems. It is part of a study that responds to the Government of Canada's working partnership with First Nations to improve the quality of Aboriginal life and education in Canada through research conducted with the Education Renewal Initiative.
Downloads
Download data is not yet available.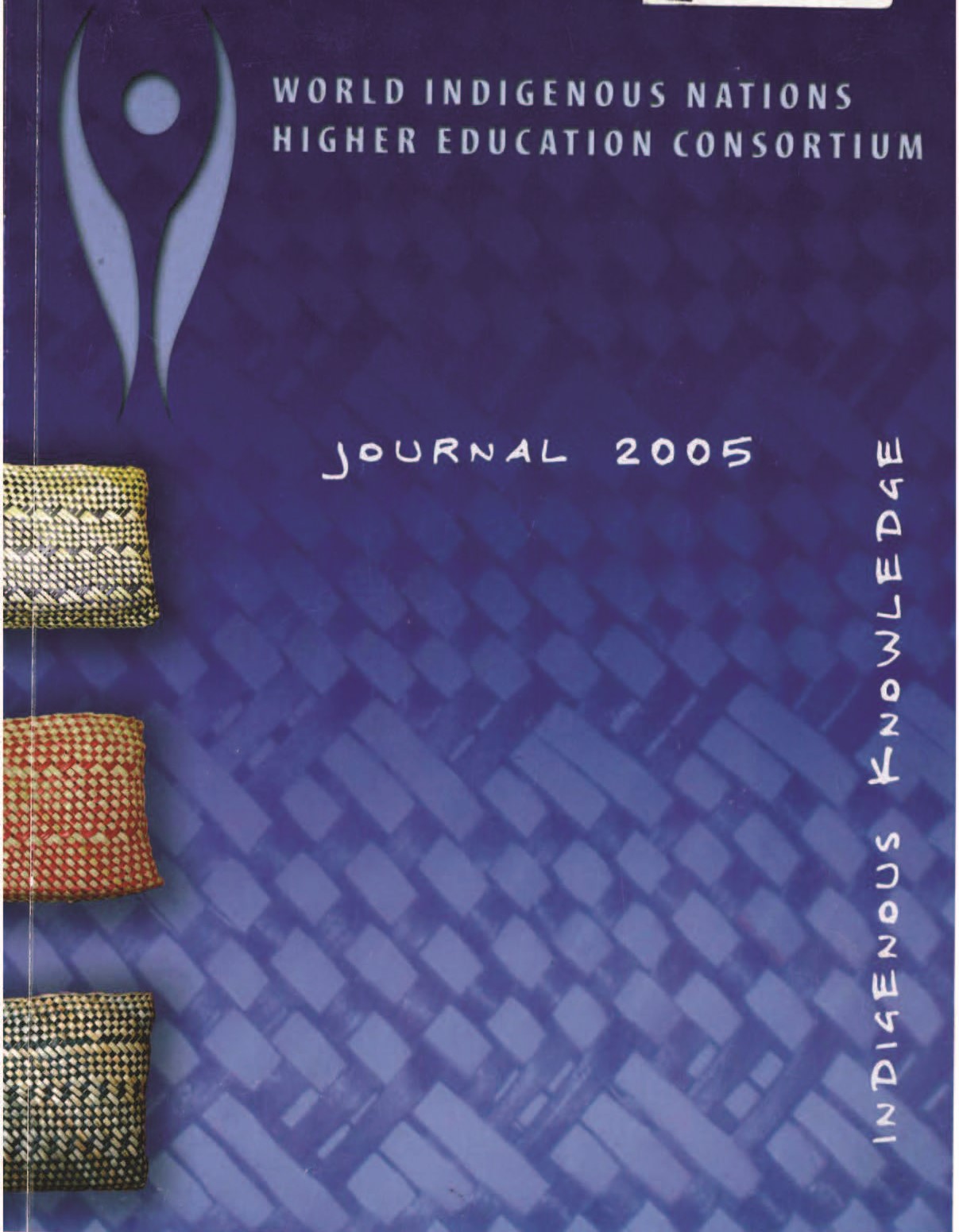 How to Cite
Battiste, M. (2005). Indigenous Knowledge: Foundations for First Nations. WINHEC: International Journal of Indigenous Education Scholarship, (1), 1-17. Retrieved from https://journals.uvic.ca/index.php/winhec/article/view/19251
Copyright (c) 2005 Settings Marie Battiste
This work is licensed under a Creative Commons Attribution-NonCommercial 4.0 International License.
Copyright to the Papers in the WINHEC Journal reside at all times with the named author/s and if noted their community/family/society.
The author/s assignes to WINHEC a non-exclusive license to publish the documents in this Journal and to publish this document in full on the World Wide Web at www.win-hec.org.au and at journals.uvic.ca/index.pp/winhec.
Authors are able to enter into separate, additional contractual arrangements for the non-exclusive distribution of the journal's published version of the work (e.g., post it to an institutional repository or publish it in a book), with an acknowledgement of its initial publication in this journal.
Further use of this document shall be restricted to personal use and in courses of instruction provided that the article is used in full and this copyright statement is reproduced. Any other usage is prohibited, without the express permission of the authors.