Quality assurance in tertiary education from a Maori (Indigenous) Perspective.
Ranginui Walker

University of Auckland, Auckland, Aotearoa New Zealand
Abstract
The Concise Oxford Dictionary (1976, p.909) defines the word quality to mean 'possessing a high degree of excellence, concerned with maintenance of quality (quality control)'. What is not made explicit in this definition is the fact that the idea of quality is located and determined within a western European cultural tradition. The aim of this paper is to explore what Maori people (the indigenous people of New Zealand) require by way of quality in higher education. The cultural historical context of the education of Maori will be examined. This paper will then explain the two-stage approach adopted by Maori. First, the efforts towards the inclusion of Maori knowledge in mainstream education, and second, the development of an alternative higher education system for Maori. Finally, this paper will describe the requirements of New Zealand law relating to accreditation and quality assurance, its shortfalls when applied to wananga, and introduce the steps that wananga are taking towards an autonomous system.
Downloads
Download data is not yet available.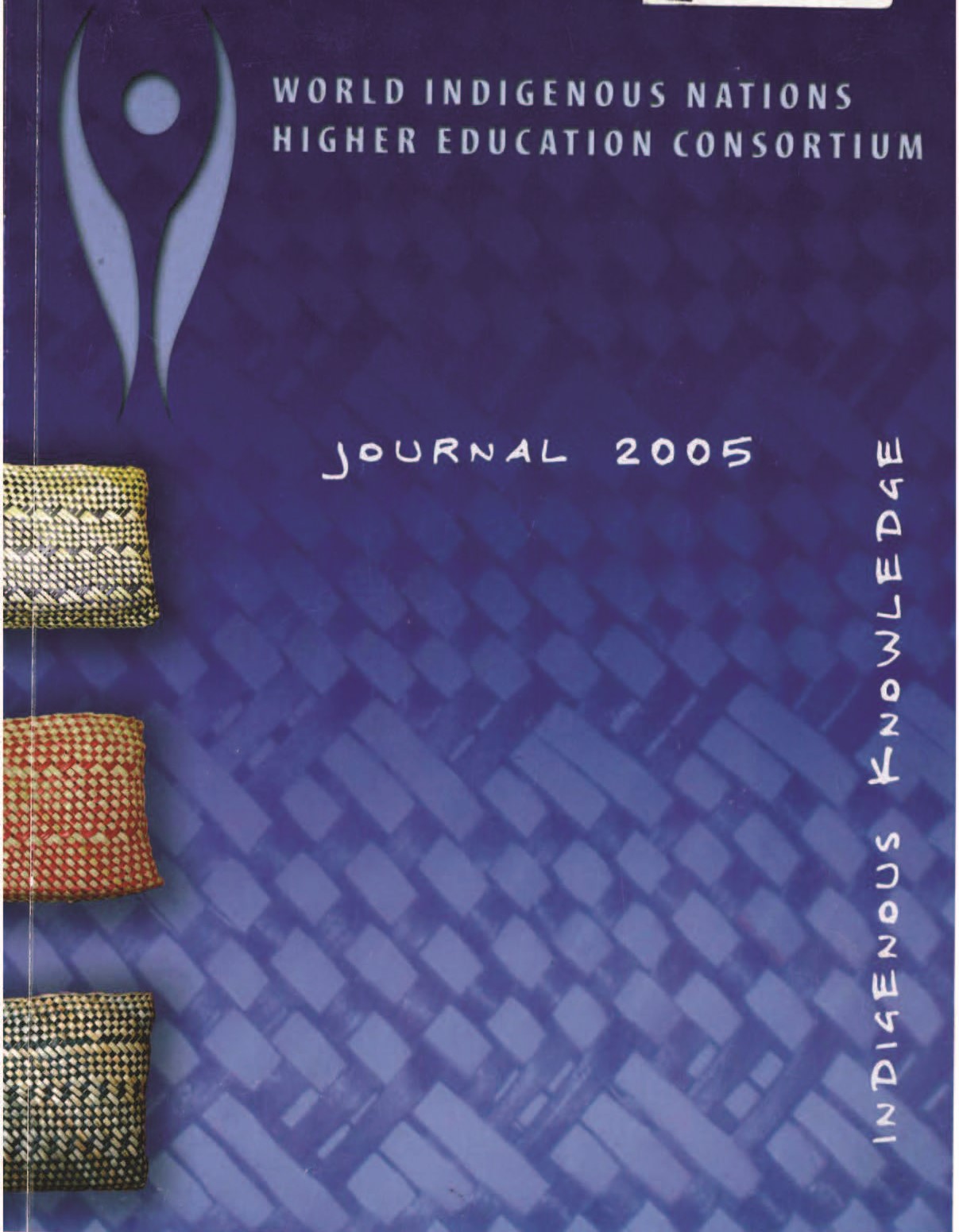 How to Cite
Walker, R. (2005). Quality assurance in tertiary education from a Maori (Indigenous) Perspective. WINHEC: International Journal of Indigenous Education Scholarship, (1), 28-37. Retrieved from https://journals.uvic.ca/index.php/winhec/article/view/19253
Copyright (c) 2005 Ranginui Walker
This work is licensed under a Creative Commons Attribution-NonCommercial 4.0 International License.
Copyright to the Papers in the WINHEC Journal reside at all times with the named author/s and if noted their community/family/society.
The author/s assignes to WINHEC a non-exclusive license to publish the documents in this Journal and to publish this document in full on the World Wide Web at www.win-hec.org.au and at journals.uvic.ca/index.pp/winhec.
Authors are able to enter into separate, additional contractual arrangements for the non-exclusive distribution of the journal's published version of the work (e.g., post it to an institutional repository or publish it in a book), with an acknowledgement of its initial publication in this journal.
Further use of this document shall be restricted to personal use and in courses of instruction provided that the article is used in full and this copyright statement is reproduced. Any other usage is prohibited, without the express permission of the authors.