Walking backwards into the future: Maori views on genetically modified organisms
Roma Mere Roberts, Dr.

Te Whare Wananga o Awanuiarangi, Whakatane, Aotearoa New Zealand
Abstract
This paper presents the results of research conducted among Maori people in New Zealand concerning their views on genetically modified organisms (GMO's). Participants invoked a number of traditional principles, values and beliefs that were used to assess and evaluate the risks and benefits posed by GMO's to Maori culture. Suggestions for a decision-making framework incorporating these principles and capable of being used by both Maori and scientists to assess intended GMO research applications are also included. If successful, this framework and process may help avoid, remedy or mitigate any adverse cultural effects and just as importantly, maximize any potential benefits of the research for Maori or other indigenous peoples.
Downloads
Download data is not yet available.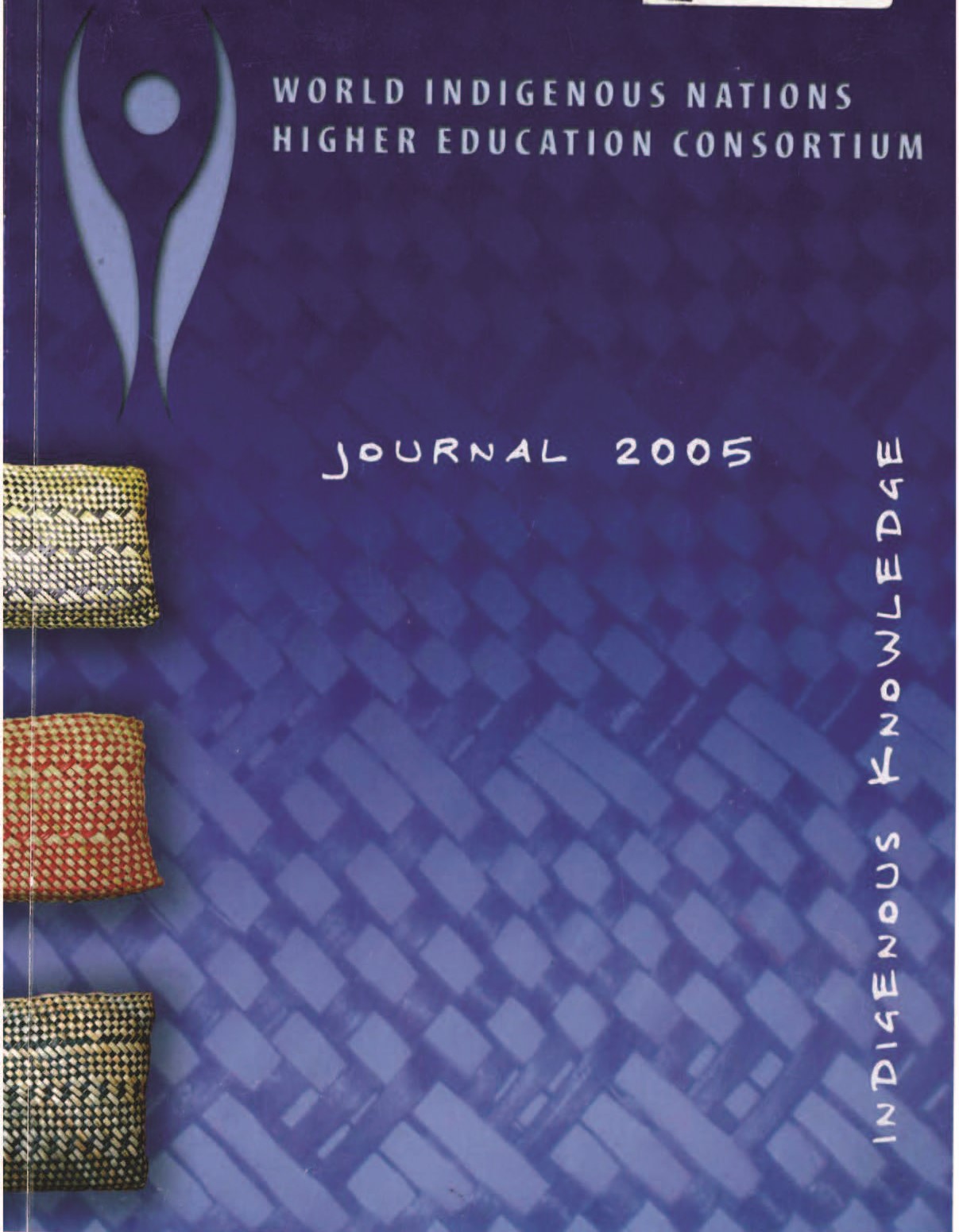 How to Cite
Roberts, R. M. (2005). Walking backwards into the future: Maori views on genetically modified organisms. WINHEC: International Journal of Indigenous Education Scholarship, (1), 49-60. Retrieved from https://journals.uvic.ca/index.php/winhec/article/view/19255
Copyright (c) 2005 Roma Mere Roberts
This work is licensed under a Creative Commons Attribution-NonCommercial 4.0 International License.
Copyright to the Papers in the WINHEC Journal reside at all times with the named author/s and if noted their community/family/society.
The author/s assignes to WINHEC a non-exclusive license to publish the documents in this Journal and to publish this document in full on the World Wide Web at www.win-hec.org.au and at journals.uvic.ca/index.pp/winhec.
Authors are able to enter into separate, additional contractual arrangements for the non-exclusive distribution of the journal's published version of the work (e.g., post it to an institutional repository or publish it in a book), with an acknowledgement of its initial publication in this journal.
Further use of this document shall be restricted to personal use and in courses of instruction provided that the article is used in full and this copyright statement is reproduced. Any other usage is prohibited, without the express permission of the authors.