The World Indigenous Nations Higher Education Consortium- WINHEC
Abstract
In August of 2002 in Kananskis, Alberta, Canada a group of Indigenous Educators in higher education came together to give form to a new organization called WINHEC. WINHEC stands for the World Indigenous Nations Higher Education Consortium.
The WINHEC meeting in Canada was held in the midst of the World Indigenous Peoples Conference on Education and was the culmination of work and discussions that had been going on for almost ten years. To the participants who represented indigenous peoples from Alaska, Australia, Canada, Hawi'i, New Zealand, Sámi land and mainland USA, it seemed that the time was right for this kind of group to come together to provide an international forum and support for Indigenous Peoples to pursue common goals through higher education.
This group developed a "Declaration on Indigenous Peoples Higher Education" now commonly referred to as the WINHEC Charter. it outlines the vision, purpose and goals of WINHEC and was signed on a beutiful evening on AUgust the 5th 2002, upon Mother Earth, amid celebration and song.
Downloads
Download data is not yet available.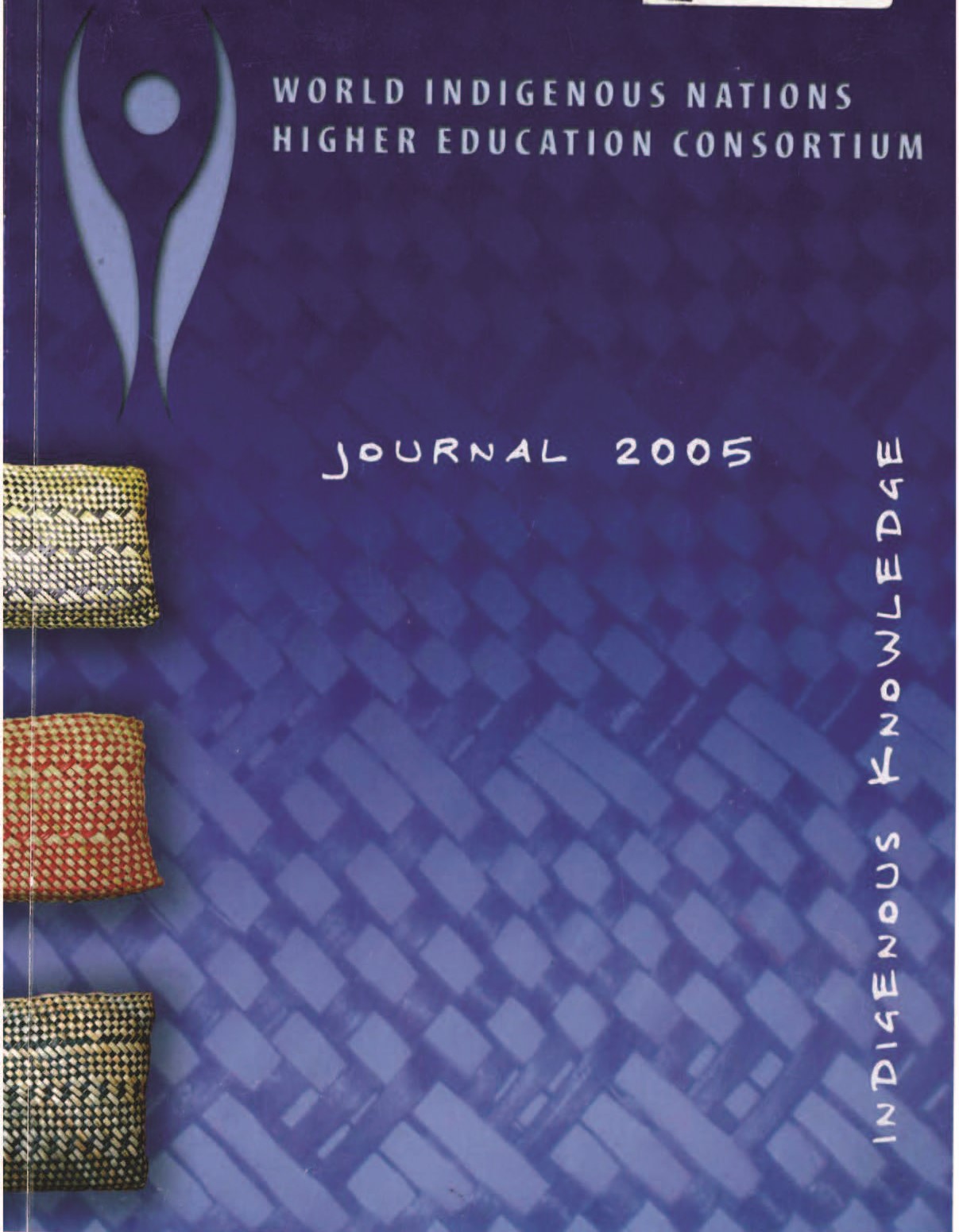 How to Cite
Royal, T. K. (2005). The World Indigenous Nations Higher Education Consortium- WINHEC. WINHEC: International Journal of Indigenous Education Scholarship, (1). Retrieved from https://journals.uvic.ca/index.php/winhec/article/view/19257
Copyright (c) 2005 WINHEC
This work is licensed under a Creative Commons Attribution-NonCommercial 4.0 International License.
Copyright to the Papers in the WINHEC Journal reside at all times with the named author/s and if noted their community/family/society.
The author/s assignes to WINHEC a non-exclusive license to publish the documents in this Journal and to publish this document in full on the World Wide Web at www.win-hec.org.au and at journals.uvic.ca/index.pp/winhec.
Authors are able to enter into separate, additional contractual arrangements for the non-exclusive distribution of the journal's published version of the work (e.g., post it to an institutional repository or publish it in a book), with an acknowledgement of its initial publication in this journal.
Further use of this document shall be restricted to personal use and in courses of instruction provided that the article is used in full and this copyright statement is reproduced. Any other usage is prohibited, without the express permission of the authors.