Artiodactyl Skeletal Part Representation at Middle Period and Early Plateau Pithouse Tradition Sites on the Interior Plateau, British Columbia: a View from EdRh-31
Abstract
The earliest occupation of the site of EdRh-31 on the Interior Plateau of British Columbia dates to the Lochnore Phase of the early Plateau Pithouse Tradition. The faunal remains indicate that the people who occupied the site hunted artiodactyls, hunted or snared small animals such as hares, collected freshwater mussels and occasionally fished. Previous research on three sites roughly contemporaneous with EdRh-31 found that artiodactyl metapodials dominate the associated faunal assemblages, leading to the interpretation of these sites to be animal butchering camps. Analysis of the heavily fragmented EdRh-31 bone assemblage, however, suggests that the dominance of artiodactyl metapodials is not necessarily the result of cultural activity but may also reflect a suite of taphonomic processes. While not discounting the possibility that some of these sites functioned as butchering camps, this article draws attention to possible ambiguities in the interpretations of faunal assemblages.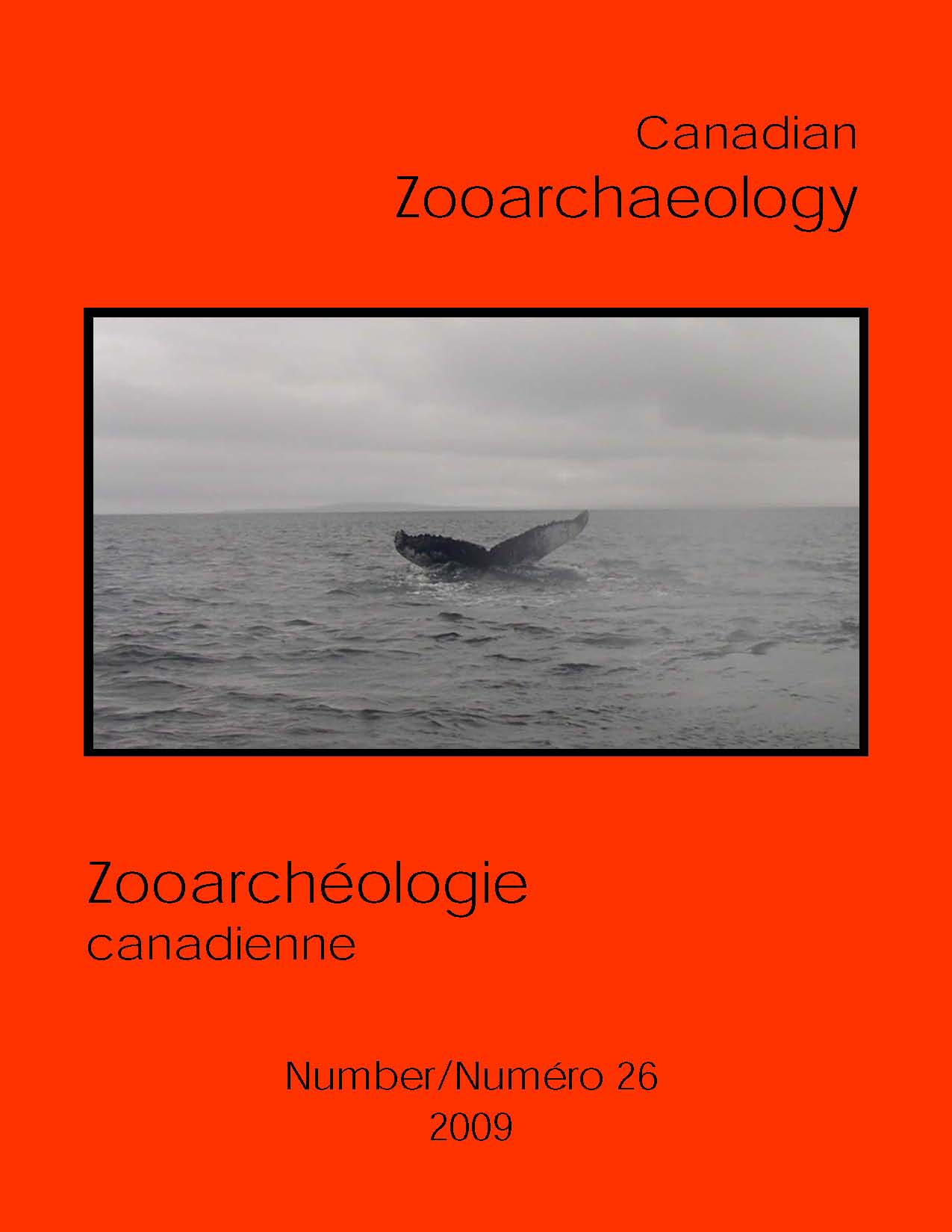 Section
Research Report/Rapport de recherche
Authors who publish with this journal agree to the following terms:
Authors retain copyright and grant the journal right of first publication, with the work after publication simultaneously licensed under a CC BY Creative Commons International License that allows others to share the work with an acknowledgement of the work's authorship and initial publication in this journal.
Authors are able to enter into separate, additional contractual arrangements for the non-exclusive distribution of the journal's published version of the work (e.g., post it to an institutional repository or publish it in a book), with an acknowledgement of its initial publication in this journal.
Authors are permitted and encouraged to post their work online (e.g., in institutional repositories or on their website) prior to and during the submission process, as it can lead to productive exchanges, as well as earlier and greater citation of published work (See The Effect of Open Access).